The first poll on the final list of Conservative leadership candidates reveals huge disparity in their public reputations
In the wake of the vote to leave the European Union, and David Cameron's announced resignation by autumn, the race has started to determine who will become leader of the Conservative Party and the person to negotiate Britain's exit from the European Union. The current favourite to win is Theresa May, who had campaigned to Remain within the EU. Leading Leave figures, including fellow leadership candidates Michael Gove and Andrea Leadsom, have stated that they think it is necessary that the next Prime Minister be a 'Brexiteer'.
The first public poll on the finalised list of leadership candidates shows that in the race between the two most prominent candidates,Michael Gove has an overwhelmingly negative public reputation. Theresa May is the only other candidate who is widely known, and she enjoys a strongly positive reputation. Among the lesser known candidates Andrea Leadsom is also broadly popular, but only among the 16% of the public who have an opinion on her.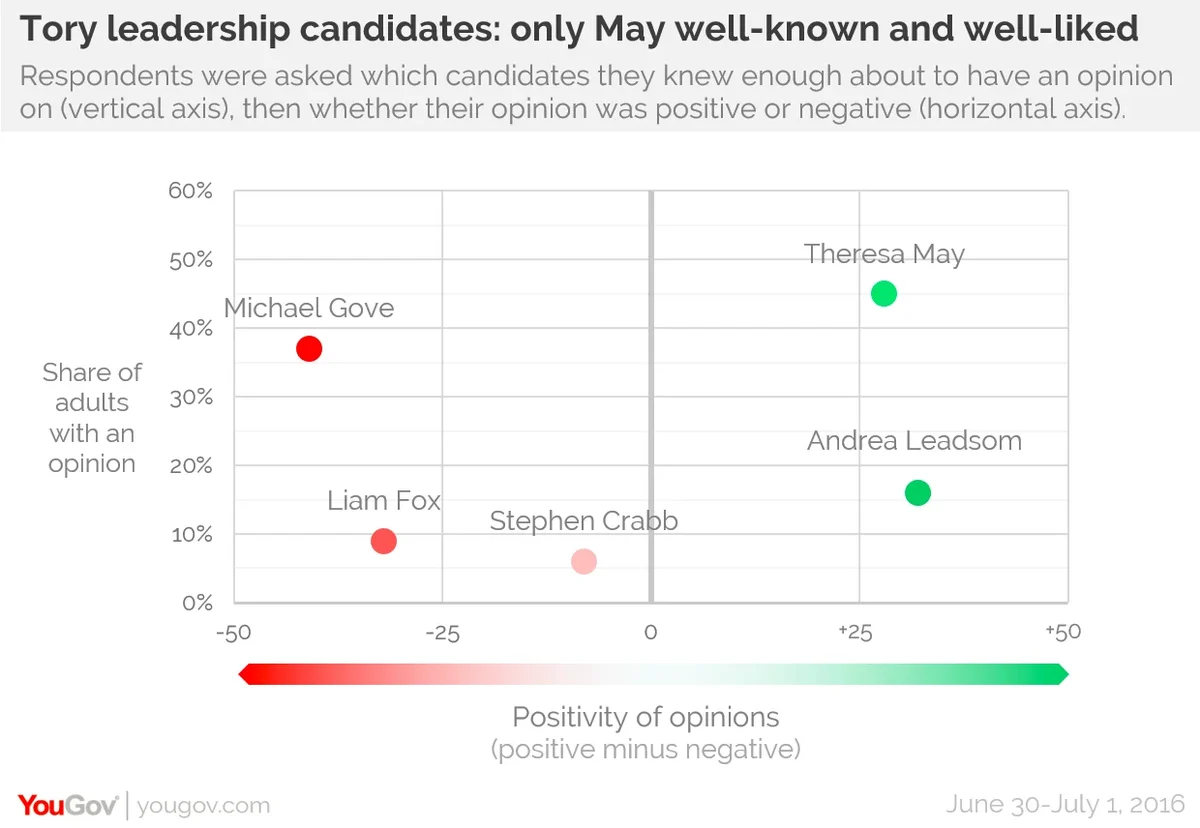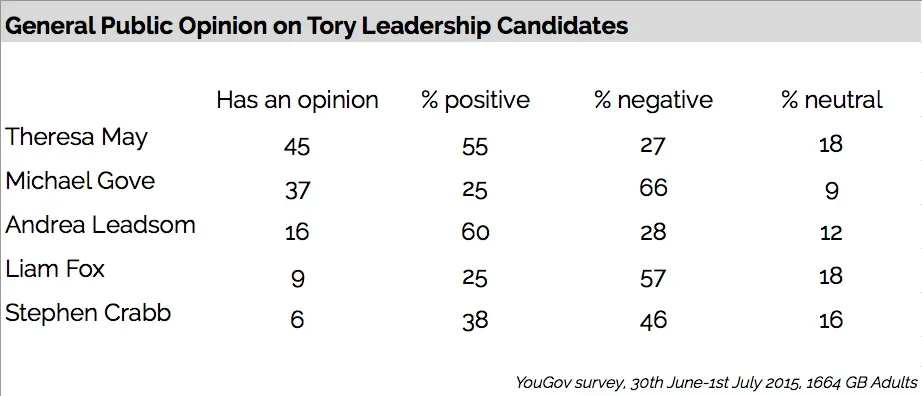 Remarkably, Theresa May is more popular than Michael Gove among both Remain voters and Leave voters. 64% of Leave voters have a favourable opinion of Theresa May, compared to 51% who view Michael Gove favourably. Among Remain voters there is no contest: Only 5% of people who voted to Remain have a favourable view of Gove, while 49% of Remain voters like Theresa May.