Sadiq Khan has increased his lead over Zac Goldsmith in the London Mayoral race – and after distributing second preferences is currently 20 points ahead
With just two weeks to go until the London Mayoral election new YouGov research for the Evening Standard reveals Labour candidate Sadiq Khan has taken a wide lead over Conservative rival Zac Goldsmith. With Boris Johnson out of the picture Labour is building on its core vote in London, increasing its 9 point lead in the 2015 general election to 16 points, aided by national Conservative unpopularity and a slight boost for Jeremy Corbyn's team.
Under a new weighting scheme taking into consideration likelihood to vote, and excluding don't knows, Sadiq Khan (48%) has a 16 point lead over Zac Goldsmith (32%). As with the election itself, when neither candidate wins 50% in the first round second preferences are reallocated – giving Mr Khan a 20 point lead over Mr Goldsmith.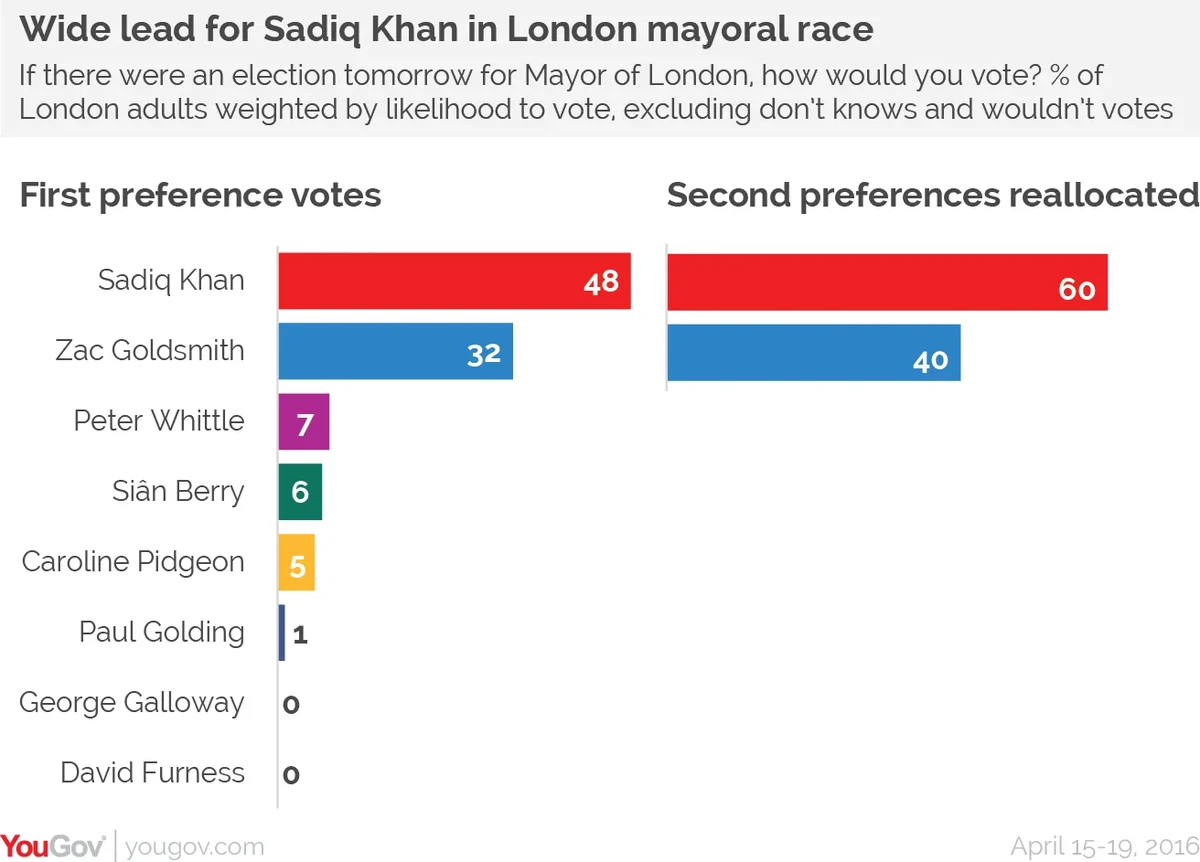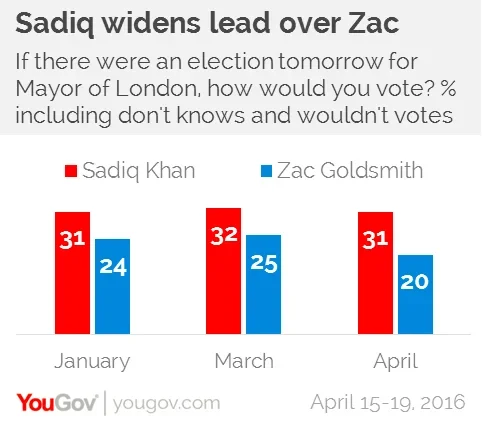 Putting the don't knows back in and setting aside likelihood to vote – to make the results comparable with our last two polls – Sadiq remains on 31% while Zac falls from 25% to 20%. The Tory candidate has been criticised in recent months for adopting a negative campaign, sending out leaflets calling Mr Khan 'radical and divisive' and claiming the Indian community's family jewellery would be at risk under Labour.
The strategy seems to have backfired, as Londoners are more likely to call Zac Goldsmith divisive (18%) than Sadiq Khan (13%).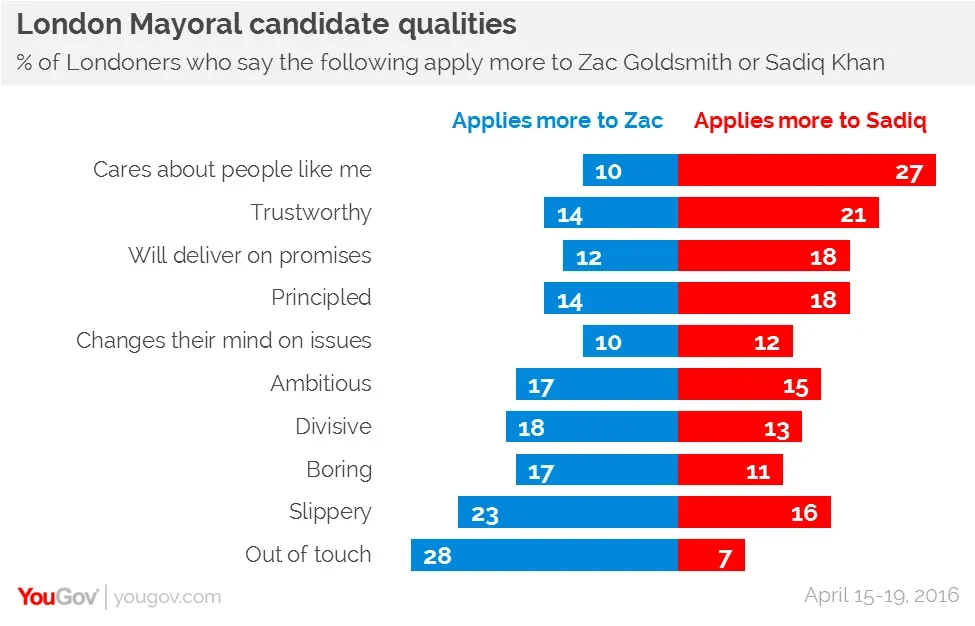 Many people say various qualities apply to neither candidate or both equally, but Sadiq leads Zac in most positive areas, particularly on 'caring about people like me' (27% to Goldsmith's 10%) and being trustworthy (21% to 14%). The Conservative candidate on the other hand is more likely to be seen as out of touch and slippery. Both are seen as ambitious (32% say this applies to them equally).
Labour's candidate also leads the Tories' in six positive areas of action, doing best in the general area of improving Londoners' quality of life (21% to 10% for Zac Goldsmith).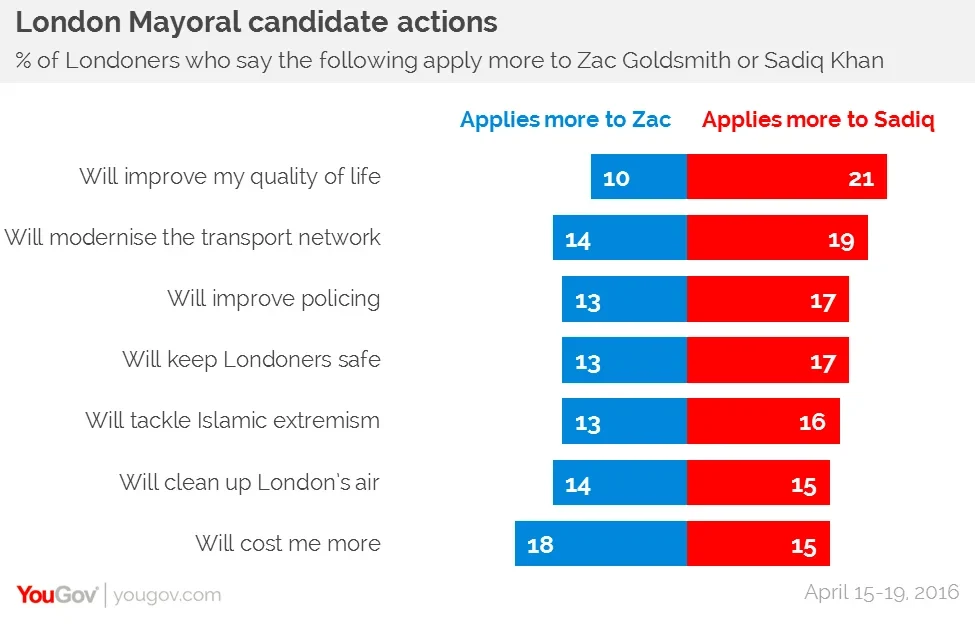 Both candidates have pledged improvements for the transport network, but Sadiq Khan has a slight lead of five points in this area. Given the criticism levelled against Zac Goldsmith and certain media sources that they've tried to associate Sadiq Khan with extremism, it's also significant that Londoners trust Labour's candidate more on tackling Islamic extremism in the capital.
PA image