More say the Budget is fair than unfair, and most of the policies are popular
George Osborne's first Conservative-only Budget was announced on Wednesday, and a new YouGov poll reveals first impressions of the generally popular raft of policies.
Overall, 43% say the Budget is fair, against 33% who disagree. The 10 point lead for "fair" is the smallest for any of Osborne's Budgets except for 2012 (the "omnishambles" Budget) and 2013, according to YouGov's historical data. The first Budget of the Coalition in 2010 remains the fairest of them all.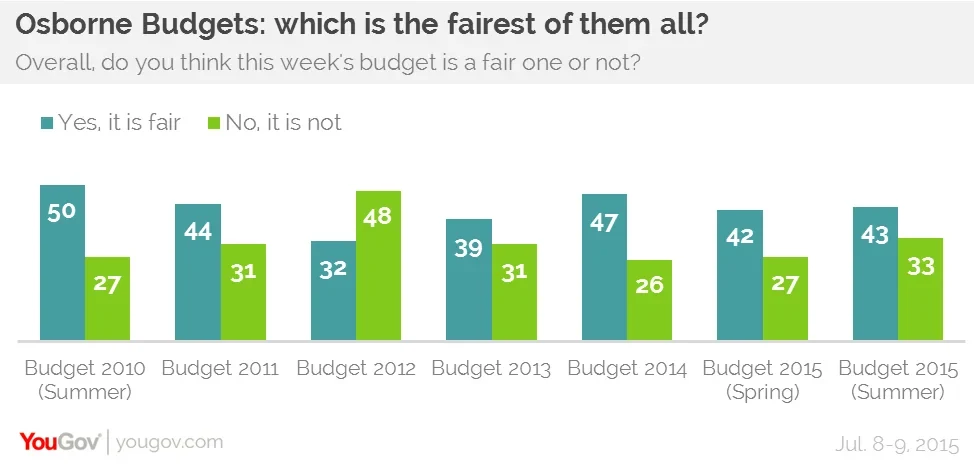 The survey was conducted between Wednesday and Thursday – a follow-up poll tomorrow will reveal whether post-Budget coverage has shifted perceptions. An IFS report today suggested that the freezing of working-age benefits could leave 13 million families an average of £260 poorer.
Of the policies proposed, the most popular is increasing the personal tax allowance, which is seen as a a good idea by 84% of the public. Only 7% say it's the wrong priority. The least popular policy is scrapping maintenance grants for university students and replacing them with loans. 52% say this is the wrong priority, while 24% approve.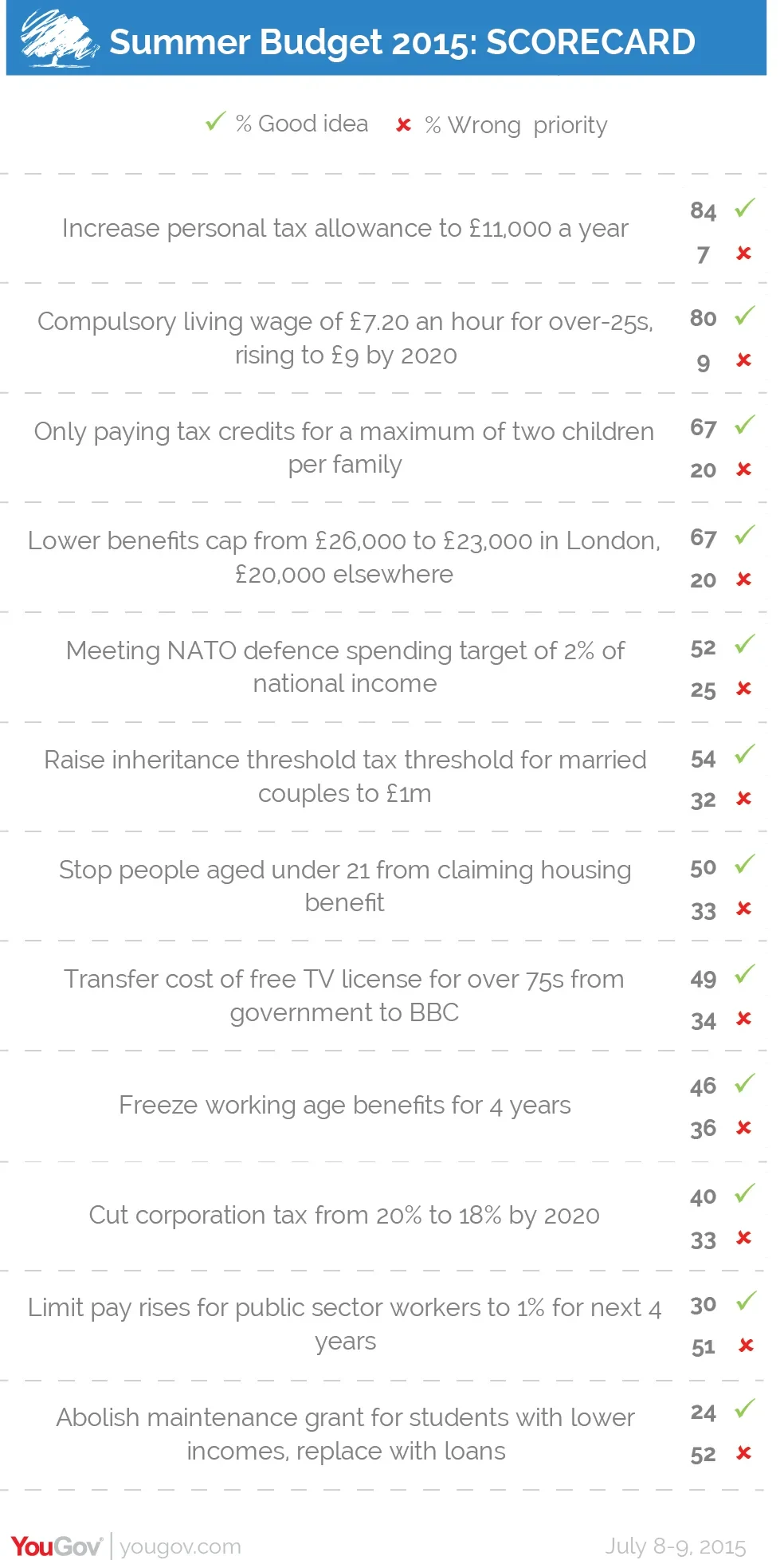 In a separate poll conducted on Thursday the public were split on whether the Budget raised or lowered taxes overall. 27% said it raised taxes, 21% said it cut them and 26% said it made no difference.