Latest Scottish independence referendum results 1st May – Yes 47%, No 53%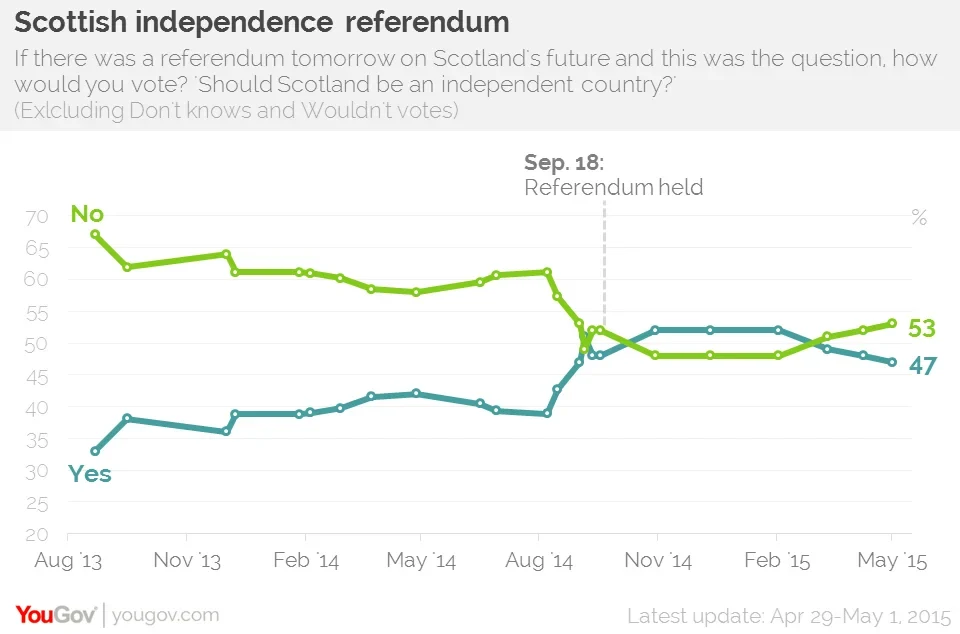 53% is narrowly the highest level of support for remaining in the United Kingdom recorded by YouGov since Scots voted 55% to 45% against independence last September 18th. YouGov's previous referendum poll, conducted April 8-9, had "no" on 52% and "yes" on 48%. Both polls were conducted for the Sunday Times.
The latest poll also has the Scottish National Party, which backs independence, on 49% in Westminster voting intentions.