The campaign swing to the Conservatives, predicted by many commentators and pundits, has so far failed to materialise
The YouGov Nowcast, involving data from 170,667 voters across the country, has today been updated with 33,148 fresh interviews in the past week and other publicly available data such as constituency polls. The model is based on the biggest dataset available anywhere on UK voting intentions, and combines the YouGov members we have in each constituency with similar voters around the region.
The latest totals once again put Labour ahead on 279 seats (+2), the Conservatives on 266 (+2), the SNP on 50 (-5), the Liberal Democrats on 27 (-1), UKIP on 5 (+1), the Greens on 1 (no change) and 22 Others.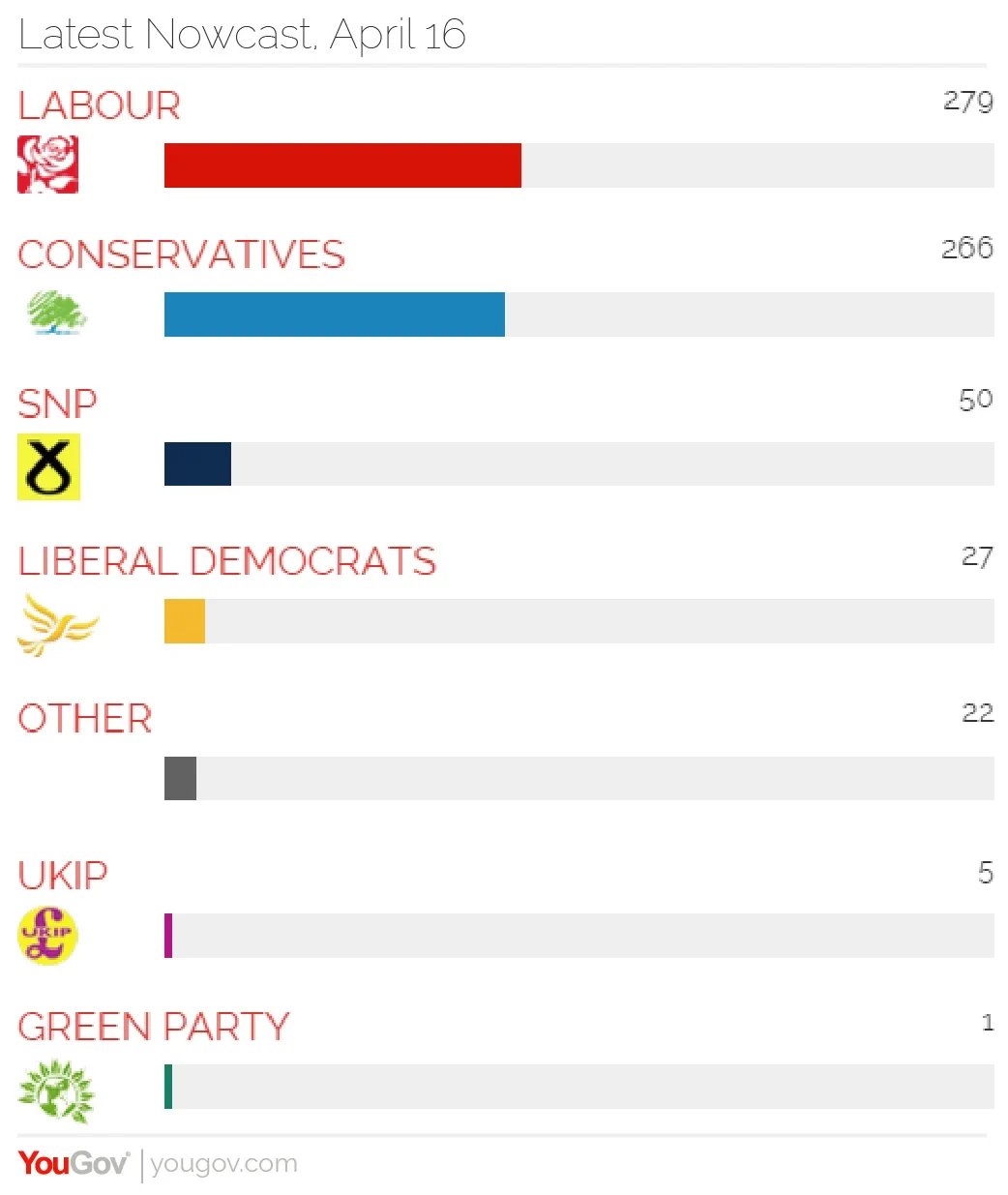 The overall picture is one of entrenchment: the overall movement so far during this campaign has been very slight. The UKIP share is coming down gradually as voters focus their minds on the general election, but the Conservatives have not benefitted as much as they would have hoped. Meanwhile in Scotland, particularly in Edinburgh, seats that are still too close to call are seeing Labour edge ahead of the SNP as election day nears. It is a very subtle effect, the result of a one or two percentage point movement within a constituency Nowcast range.
Elsewhere, some seats that were very close before have flipped over to the other party, but the overall totals remain very similar. Almost all the seats changing hands since the last Nowcast were classified as "too close to call" before, and still remain so: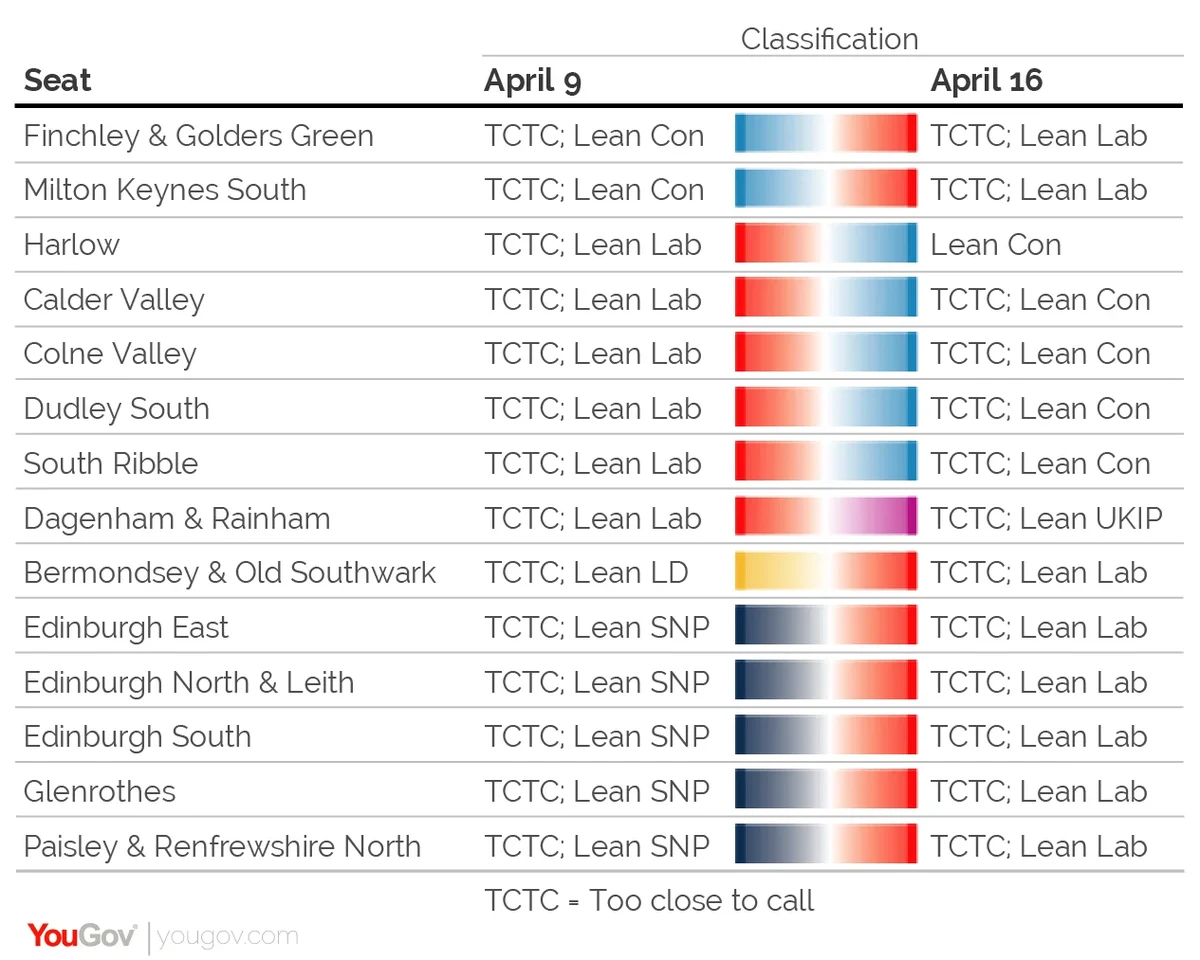 The 'Nowcast' is designed to reveal the state of the race today, in greater detail and authority than is possible elsewhere. It deliberately avoids any speculative effects such as late campaign swings, incumbency effects, 'shy Tories' and so on.
The 'Forecast' is Peter Kellner's weekly best prediction of the final tally on May 8th, combining the data we have with educated guesswork based on past trends and experience. The forecast will next be updated on Sunday 19th April.