Last week we saw that the Conservatives were seen as "close to" the rich – and moving ever closer. What about Labour?
In an new YouGov poll for Red Box, we see that the table is the inverse of the one for the Tories, with the trade unions, benefit claimants and the working class at the top.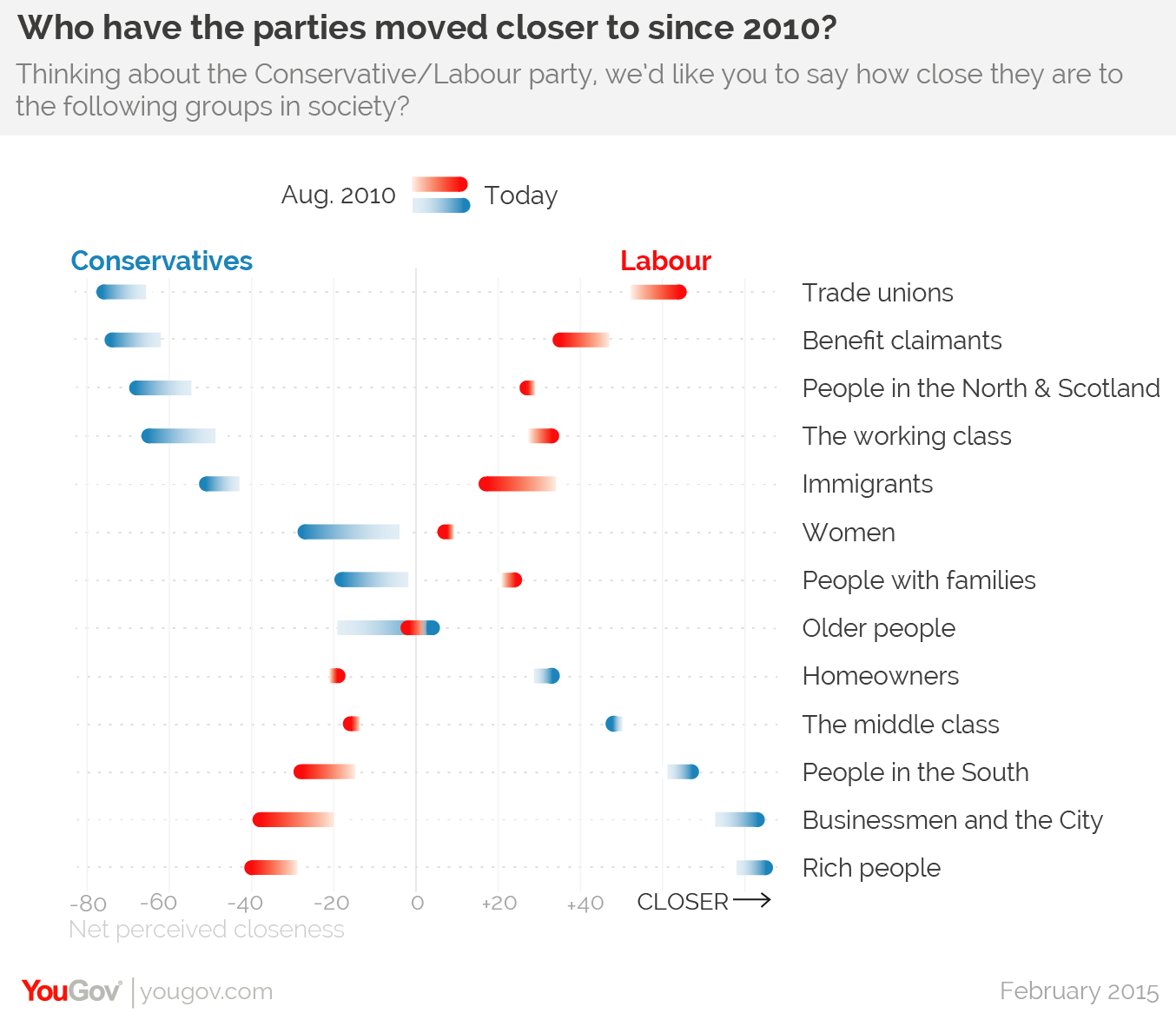 Again, the really interesting thing is the change since the last time we measured this in August 2010: Miliband is perceived as having moved Labour closer to the trade unions and "people with families", but further away from those on welfare, immigrants, people in the south and of course "the rich".
Net perceived closeness for Labour:
The trade unions – net +64 (+53 in August 2010)
Benefit claimants – +35 (+47)
The working class – +33 (+27)
People in the north & Scotland – +27 (+28)
Immigrants – +17 (+34)
People with families – +24 (+21)
Women – +7 (+8)
Older people – -2 (+2)
The middle class – -16 (-15)
People in the south – -28 (-15)
Homeowners – -19 (-20)
Businessmen and the City – -38(-20)
Rich people – -40 (-29)