Compared to Labour, voters are more likely to suspect the Conservative party is funded in a 'dodgy' way

New YouGov polling for Red Box revealed on Friday that the public thinks people who hold Swiss bank accounts are probably doing it for underhand reasons. Yesterday we saw that the issue has has had the biggest cut-through in recent months; today we can see the effect.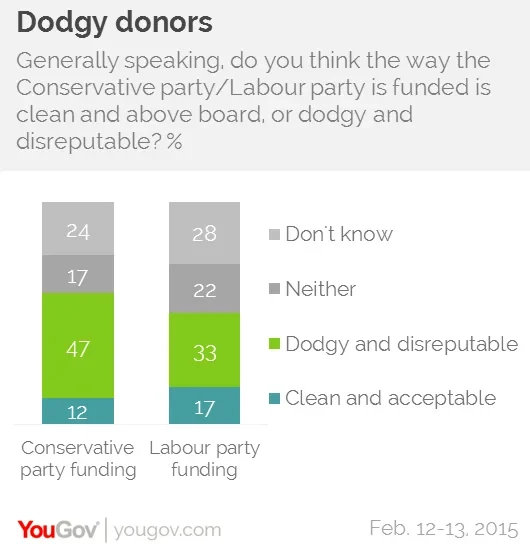 We asked: "Generally speaking, do you think the way the Labour party is funded is clean and above board, or dodgy and disreputable?" 17 per cent said "clean" and 33 per cent said "dodgy", a net score of -16 per cent. And the Conservatives? They score 12 per cent "clean", 47 per cent "dodgy", giving a net score of -35 per cent.
Both sides are suffering from this issue being on the public's mind, but it's hitting the Tories harder. YouGov polled 1,620 UK adults and the results were weighted.
PA image