Voters want TV debates again this year, and most would also like the smaller parties to be included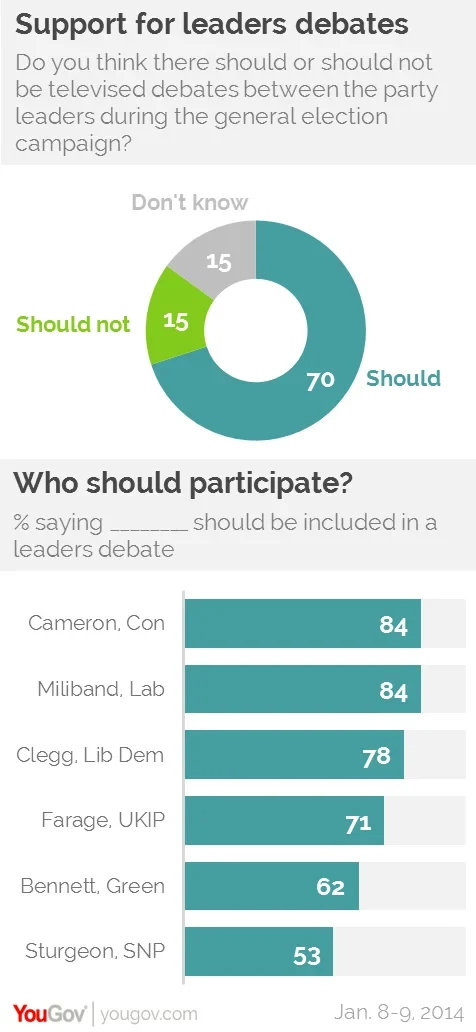 Overwhelmingly, by a margin of more than 4 to 1, voters want TV debates between the party leaders during the election campaign – and say that Nigel Farage should be included.
In an exclusive YouGov poll for Red Box, we find that 70% believe the debates should happen, and only 15% disagree.
If they do take place, 71% say Farage should be included (again, only 15% disagree). This is less than the 78% for Nick Clegg, but well above the 62% for Natalie Bennett (leader of the Greens) and the 53% for Nicola Sturgeon (the SNP leader).
Mr Farage is very well known, but not, outside of Ukip supporters, especially well liked. Indeed, he is a figure who strongly divides opinion – so it seems to me a significant expression of the voters' interest in this as a new part of the democratic process that so many who would oppose his views nevertheless want to see him take part.
PA image