Most British people expect a global financial crisis in the next 12 months – and say the biggest cause is corruption
Writing at the close of the G20 summit on Monday, David Cameron warned that "red warning lights are flashing on the dashboard of the global economy" as the Eurozone teeters on the edge of recession, emerging markets slow down, Ebola impacts trade and Russia's economy is punished. The same day, Japan's economy then made a surprise fall into recession, its third since 2008.
On Wednesday the Prime Minister went on to claim the troubles in Europe justify sticking to his present economic measures, to prevent further recession in Britain.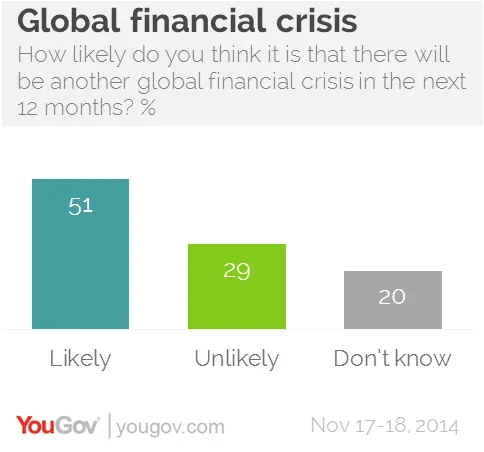 New YouGov research finds that concern that Britain will tip back into recession has ebbed away considerably since 2012, when it was feared (but later revised away) that the economy was shrinking. 74% thought a recession was likely in 2012, whereas now people divide 42-42% over whether one is probable in the next 12 months.
However, on the global scale most British people (51%) think another global financial crisis in the next 12 months is likely. Fewer than one in three (29%) see a further global meltdown as unlikely.
When asked to choose the top triggers for financial crises in general, the majority of British people (54%) say corruption is the biggest cause.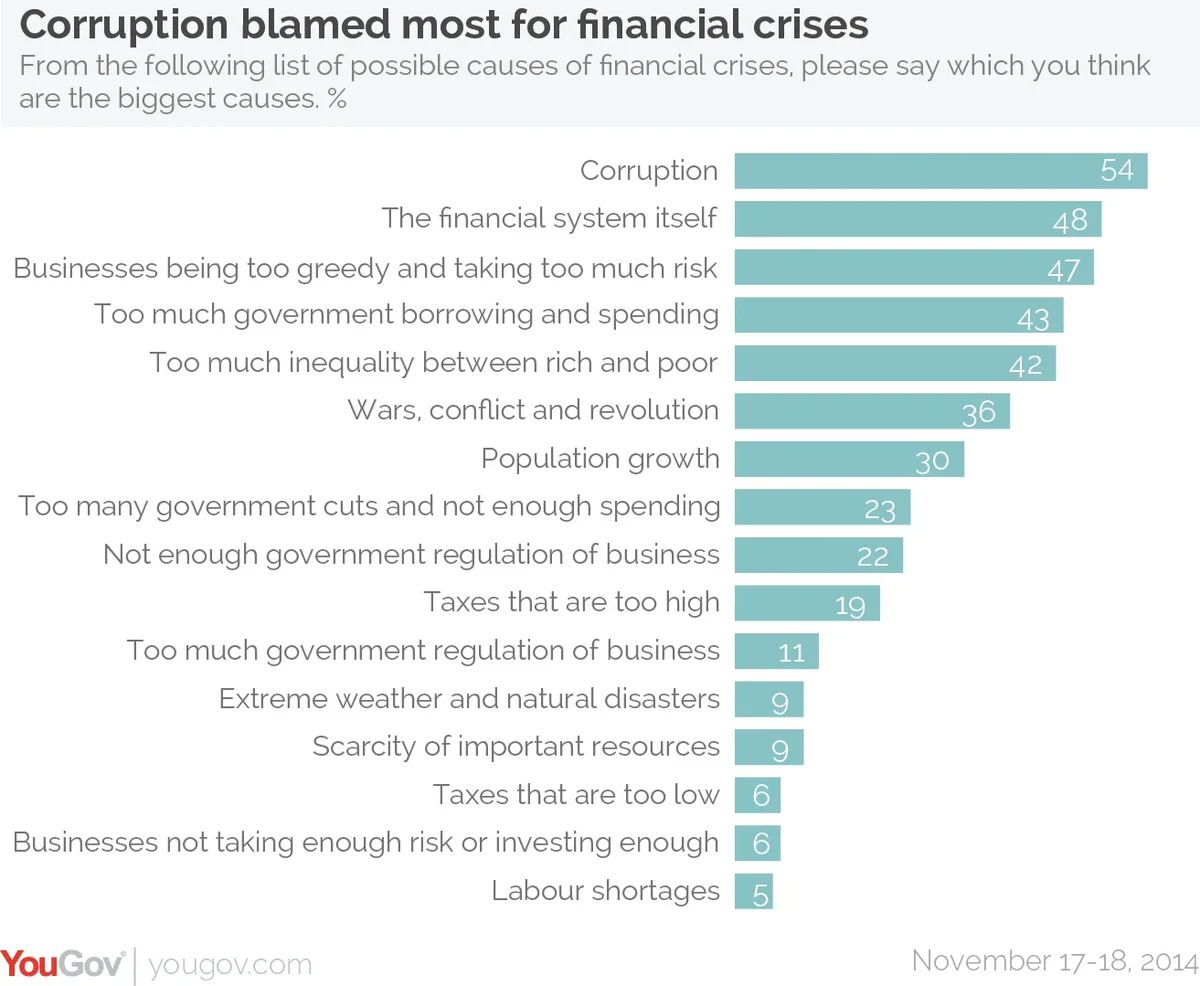 The system itself, along with excessive risk and greed on the behalf of business, are seen as equally the second biggest cause of financial crises. Too much government borrowing, and too much inequality, are equal third.
In 2008-2009, the world economy sunk into negative growth, with China being the most notable exception. On Friday, new Eurozone GDP figures showed that Italy had slid back into its third recession since the financial crisis struck. Germany's economy, previously the exemplary powerhouse of Europe, is now underperforming, narrowly avoiding a triple-dip recession with 0.1% growth.