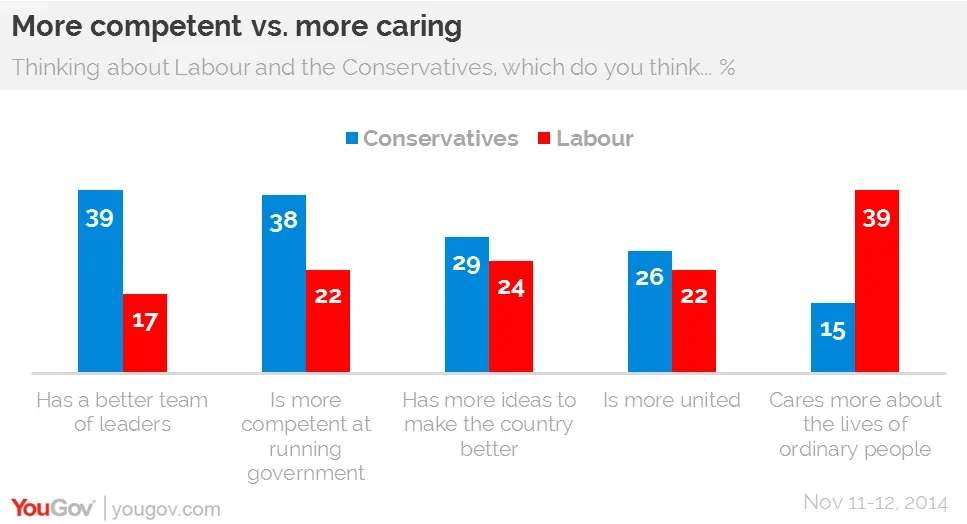 Like a doctor checking the vital signs, YouGov looked at the health of two political patients with the five basic questions.
It came after the leadership issues and parliamentary shambles of the past few days.
Exclusively for Red Box, we asked:
Which is more competent at running a government? Conservatives are ahead by 38 per cent to Labour's 22 per cent (with 29 per cent on neither and 10 per cent on don't know).
Which is more united? Conservatives ahead by 26 per cent to 22 per cent.
Which has the better team of leaders?Conservatives ahead by 39 per cent to 17 per cent.
Which is more concerned about the lives of ordinary people? Labour gets its one and only lead on this one, though it is by the largest of all the margins: Labour ahead by 39 per cent to 15 per cent.
Finally, which has more ideas to make the country better? Conservatives edge it by 29 per cent to 24 per cent. If the Conservatives could only behave as if they cared for the "common man" (as voters do often express it), they should be home and dry. Seems unlikely though.