34% of British people believe in ghosts – and 9% have communicated with the dead
A new YouGov poll for The Sun finds belief in the supernatural to be surprisingly common in Britain. Although previous YouGov surveys have found that only 23% of British people say they are religious, this latest research finds that such atheism is not the fully scientific kind you might expect.
One in four British people (39%) believe that a house can be haunted by some kind of supernatural being, and almost as many (34%) think that ghosts actually exist.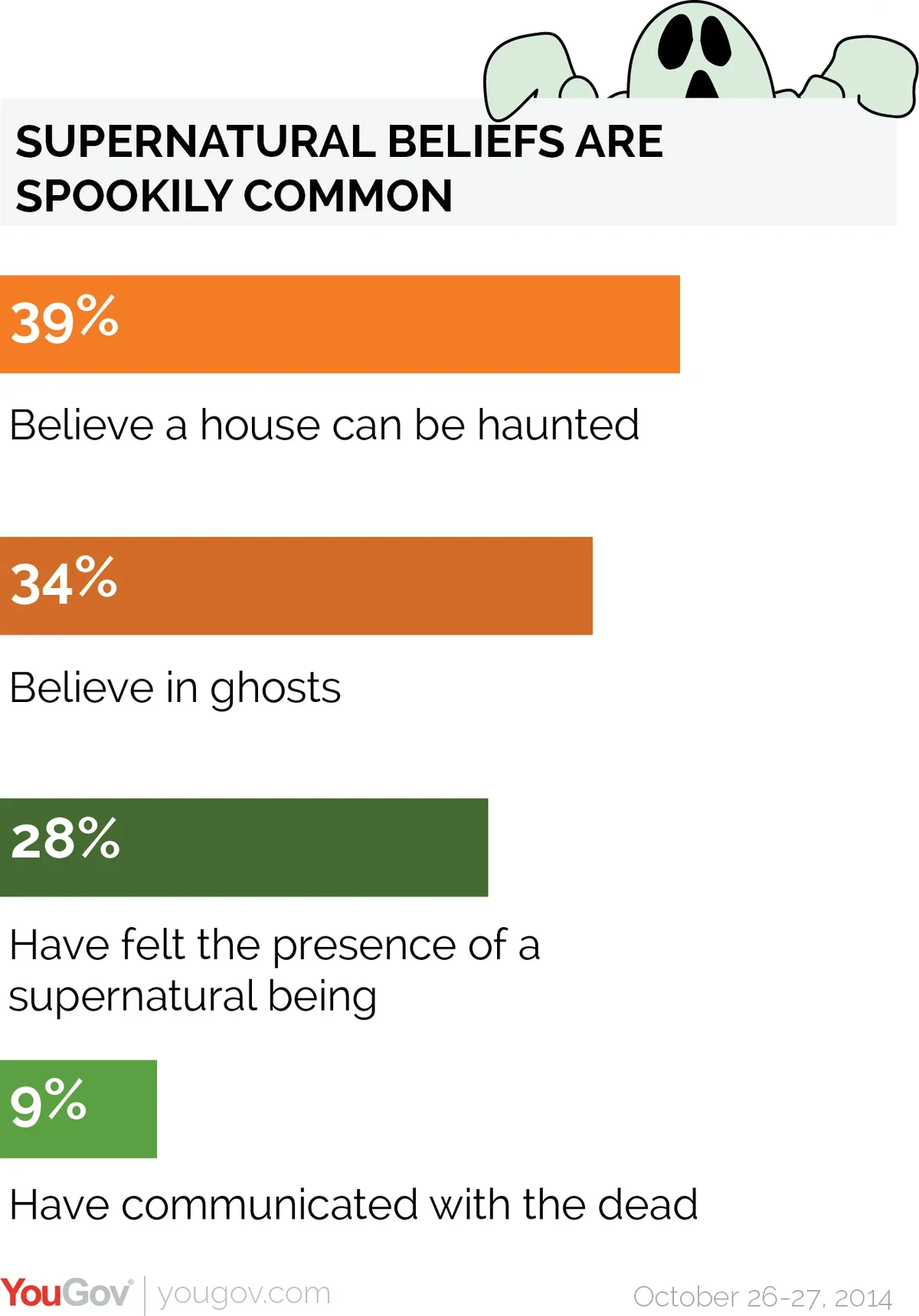 Women have a significantly higher propensity to believe in the supernatural, with them being 10% more likely than men to believe in ghosts, 17% more likely to believe in life after death and 15% more likely to think houses can be haunted.
Most surprisingly, 9% of British people really believe they have communicated with the dead, with 5% saying they have done so more than once.
Halloween is an even bigger deal in the US, and in Mexico it runs by a different name altogether. The Dia de los Muertos – Day of the Dead – takes place from 31 October until 2 November, and is a festival of deceased loved ones, where "Celebrations include colourful altars with the favourite food and drink of the departed, all night vigils at the cemetery and special foods such as pan de muerto [bread of the dead] and miniature skulls made from sugar."
Images: PA