Voters don't want David Cameron to pay Brussels – but they expect that he will
Over the weekend we asked the public in a survey for the Times Red Box what David Cameron should do about the £1.7 billion surcharge demanded by the EU. First, we explained to respondents: "The amount of money each country in the European Union pays towards the EU budget is based upon each country's economy. The British economy has performed better than most other European countries in recent years, and the European Union has now said that the United Kingdom should pay an extra £1.7 billion to reflect that fact."
So, which of our offered responses did they prefer? The clear winner is that David Cameron should try to get the European Union to drop the demand, and if he cannot we should simply refuse to pay - "we cannot afford this money".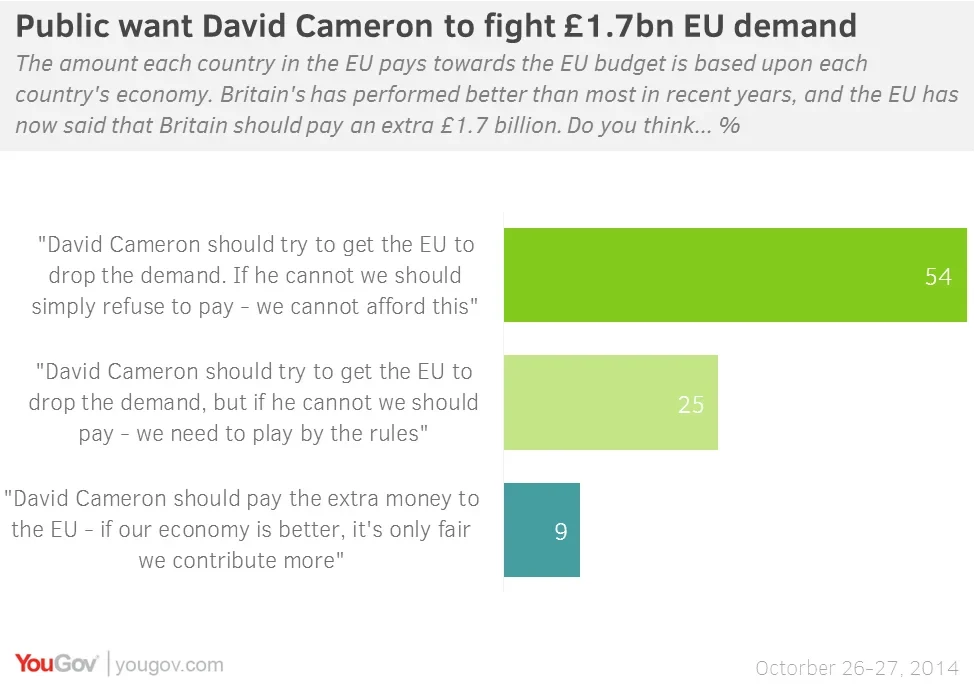 However, whatever they want him to do, our separate First Verdict sample predicted by a margin of 71% to 24% that he would end up giving in and paying up.
PA images