YouGov reveals the young British actors and actresses who are most well known – and most well liked – among audiences in Britain
In a two-part survey YouGov asked people in Britain which actors and actresses under 40 years old they had heard of, and which they rate highly. The findings reveal just how famous the actor or actress has become, and which ones came off well with the audiences they reached.
The rankings for each question show that fame doesn't always correlate with popularity. Benedict Cumberbatch and Keira Knightley are both famous and popular; but others, like Robert Pattinson and Sienna Miller are famous – but not especially popular.
There is also clearly a clearly visible "Premier League" for fame, whose members are much more famous than the others on the list. For men, this is Daniel Radcliffe, Benedict Cumberbatch, Robert Pattinson and James McAvoy; for the women it's Keira Knightley, Emma Watson, Sienna Miller and Emily Blunt.
Scroll below to see YouGov's full list for actors, ordered from least to most famous...
THE ACTORS
14.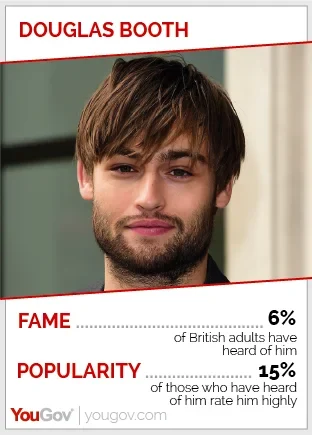 13.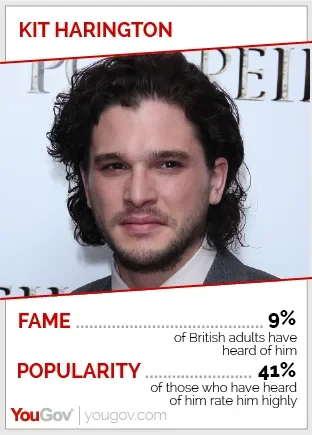 12.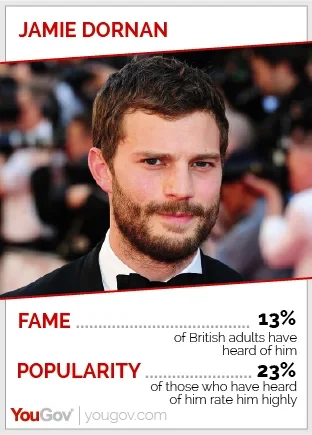 11.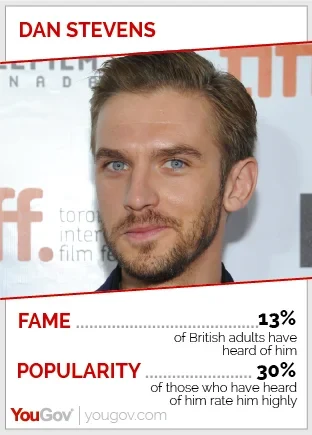 10.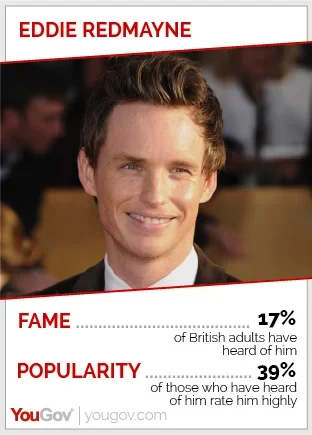 9.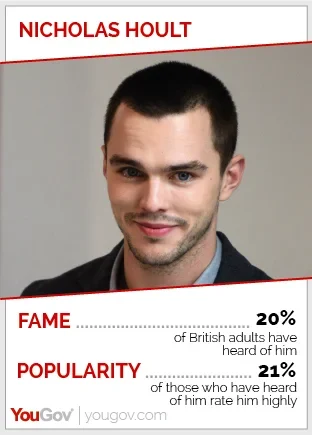 8.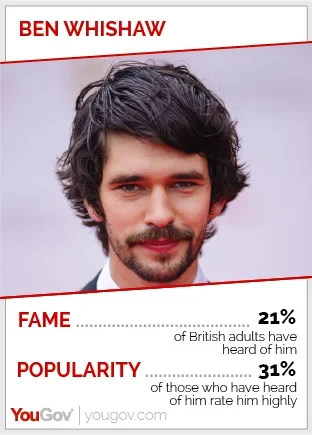 7.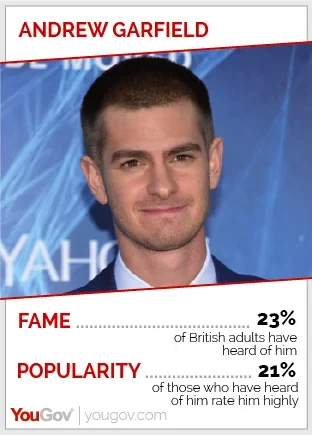 6.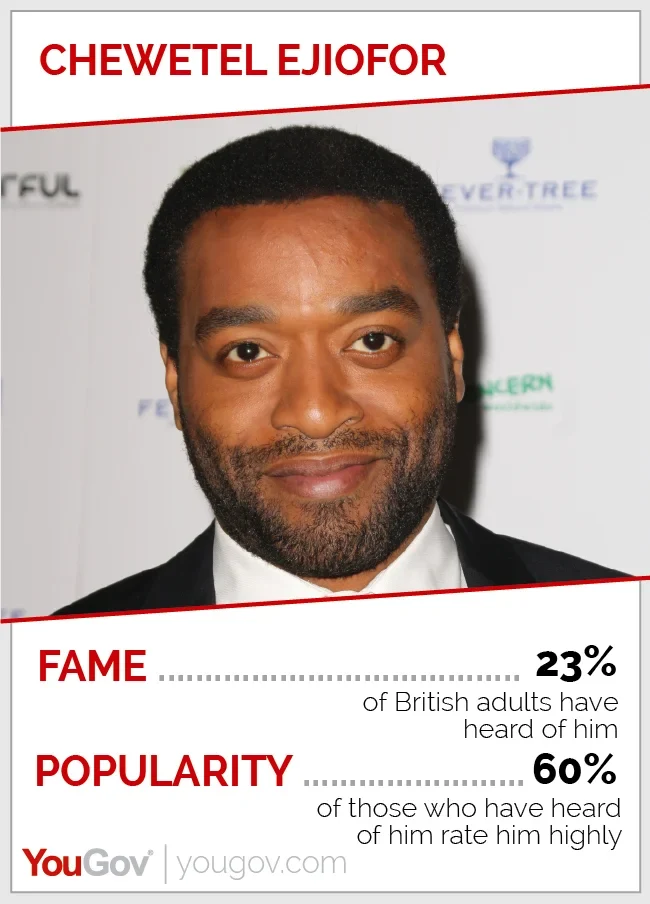 5.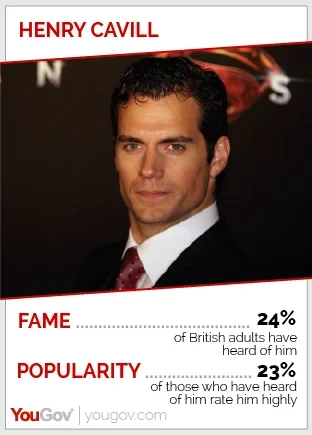 4.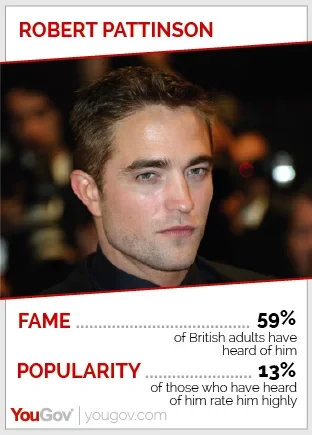 3.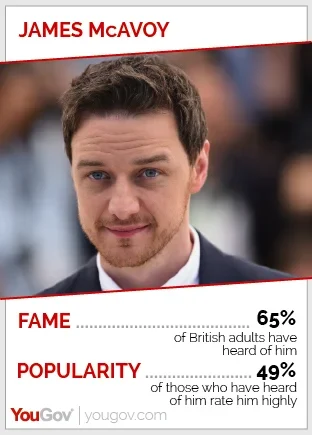 2.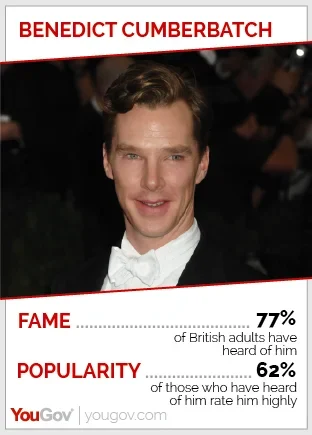 1.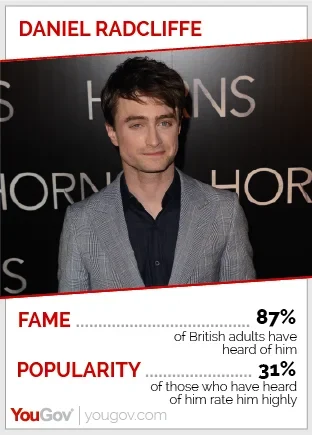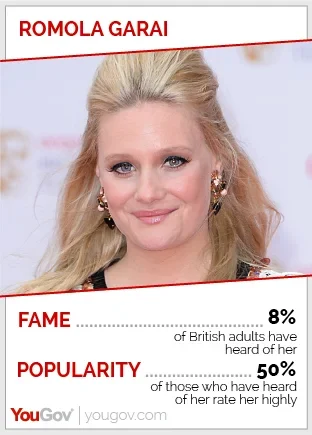 12.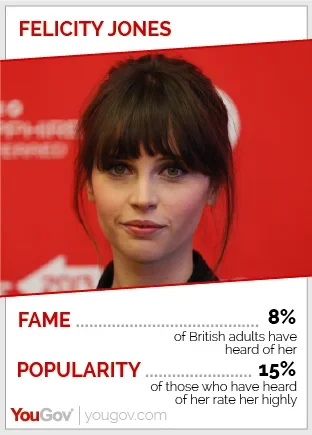 11.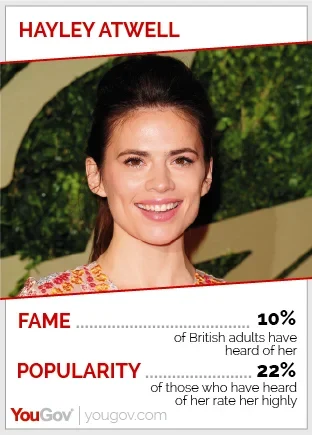 10.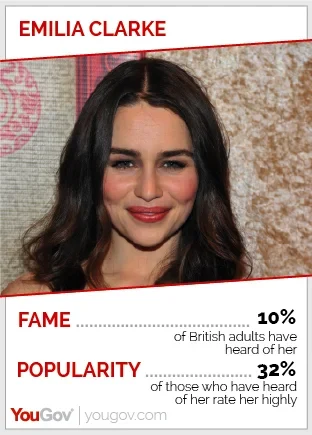 9.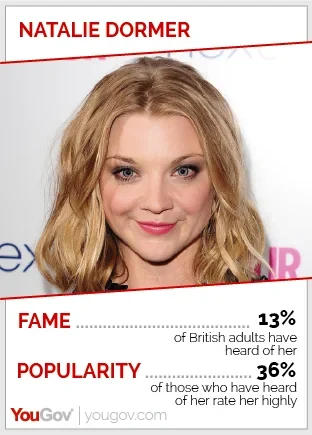 8.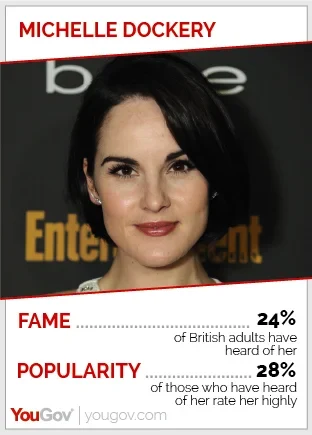 7.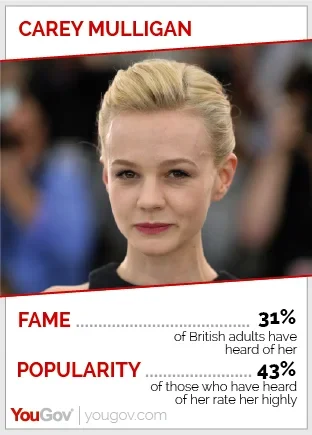 6.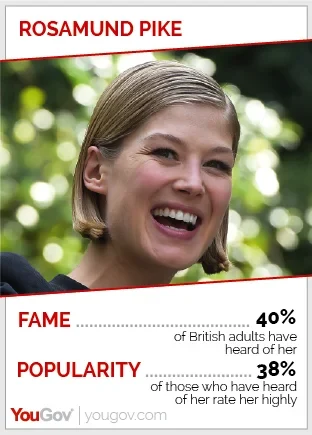 5.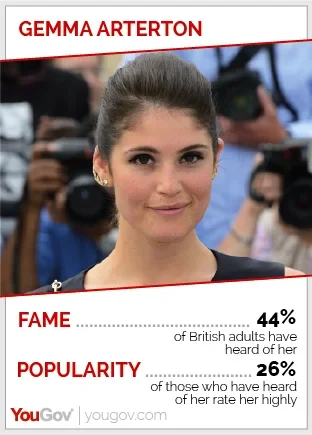 4.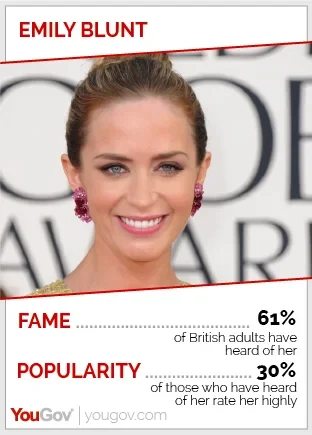 3.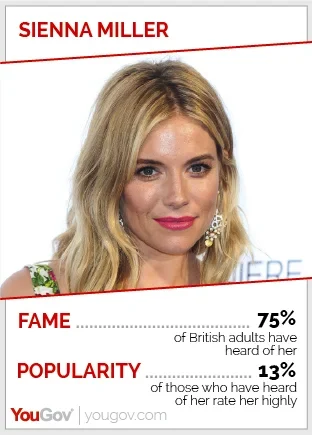 2.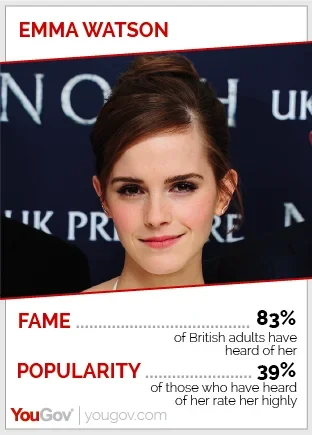 1.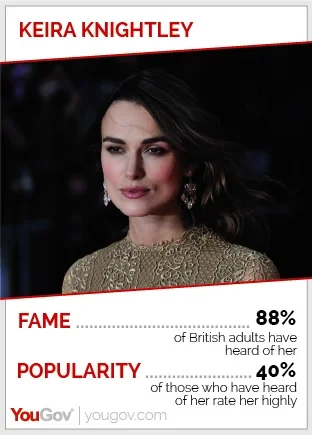 Here are the full results for both lists in table form:
ACTORS:

ACTRESSES:

Images: PA