A third of those with the NHS COVID-19 app have also avoided checking into a venue at least once
With coronavirus cases in the UK rapidly increasing, it has been reported that 500,000 people have received a notification from the NHS COVID-19 in the last week informing them that they need to self-isolate due to coming into contact with someone who has tested positive.
In light of this, new YouGov data finds that one in ten online Brits (10%) have deleted the app, having previously installed it. This is on top of the 31% who have never downloaded it despite owning a smart phone and the 9% who don't have the technology to download anyway. "App deserters" are more likely to be in the younger age group, with 17% of those aged 18-24 deleting the app having previously installing it.
Despite larger proportions of the public either removing the app or not installing to begin with, almost half of all online British adults (47%) do still currently have it installed. However, how many of these people are actually using all aspects of the app?
A third have turned off the Bluetooth or otherwise disabled the contact tracing function of the NHS COVID-19 app
One of the ways the app works is using Bluetooth technology to log other devices your phone has been close to, in case someone who owns one of these devices tests positive for coronavirus. Amongst those who have it installed, a fifth (20%) currently have contact tracing or Bluetooth turned off, meaning this function won't work. A further 14% of users currently have contract tracing on but have turned it off at certain times in the past. Six in ten (62%) are using this aspect of the app properly, leaving Bluetooth and contract tracing on at all times.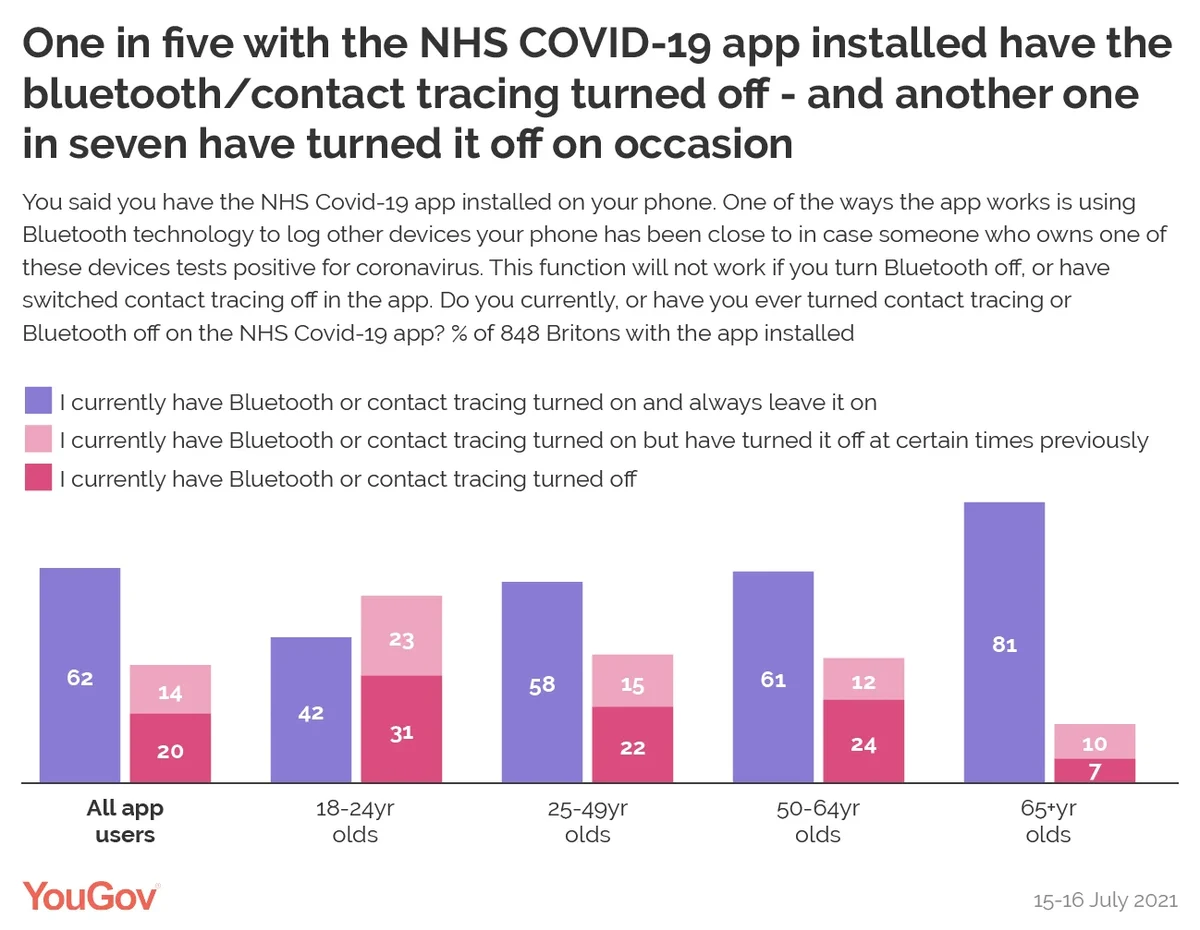 One in three have also been avoiding using the NHS COVID-19 app to check in at venues
Another way the app works is allowing people to 'check-in' to places by scanning a QR code as a way to keep track and alert people if someone at the same venue tests positive for coronavirus. Most people with the app installed (65%) say they are checking into venues on every visit, but as with the contact tracing function we see a significant minority of users avoiding this. One third (33%) of those with the app say that they have avoided scanning QR code at a venue at least once in the past, including 18% saying they have done this "many times".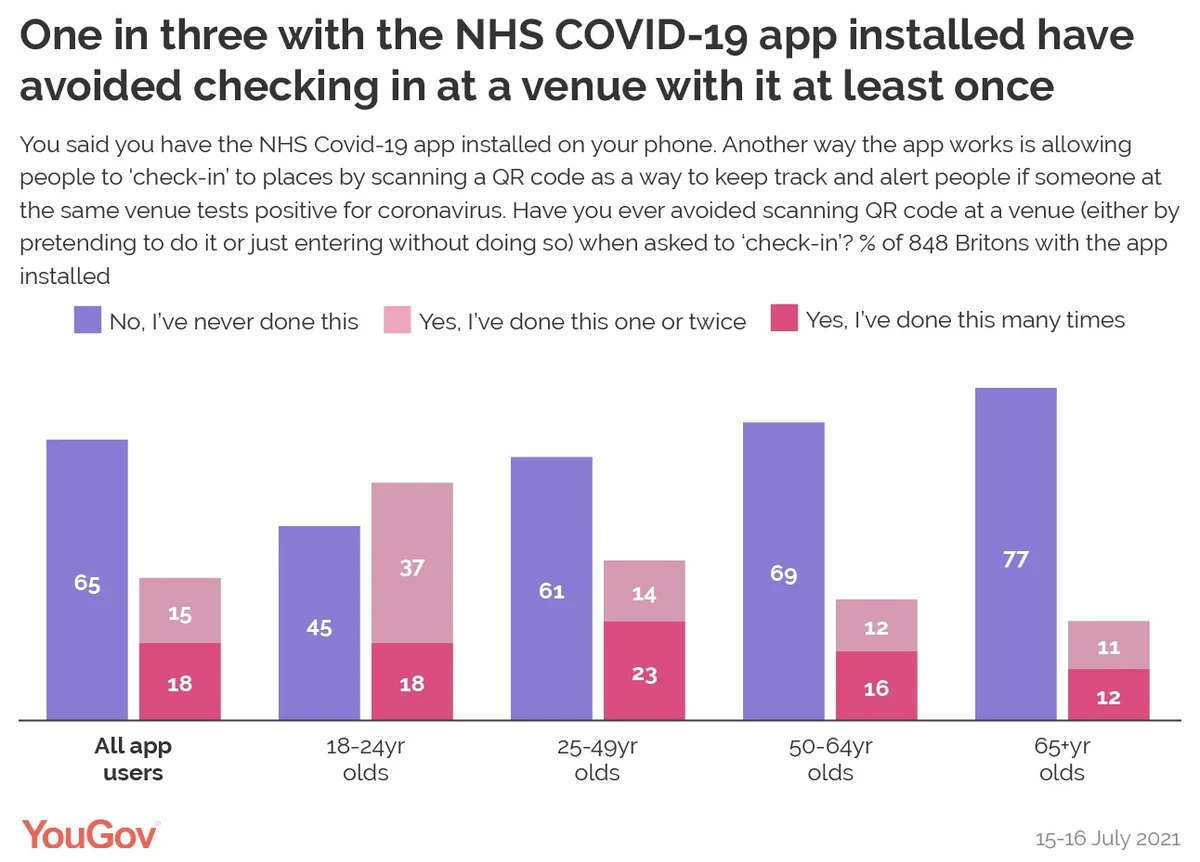 Combining the responses to all three questions shows that, of all online Britons, a mere one in five (22%) both have the app and have been using it correctly. Another one in three (34%) either have the app, but are currently abusing it, or have already deleted it. This rises to half of 18-24 year olds (52%).