YouGov Profiles reveals the core differences between the two rival brands' customers
A new YouGov study examines the characteristics that… make up the customer bases of two of the UK's largest cosmetic brands.
On average Maybelline customers (adults who have purchased from the brand in the last 90 days) tend to be older than MAC customers. A third (35%) of MAC customers are under the age of 25, compared to only 23% of Maybelline customers.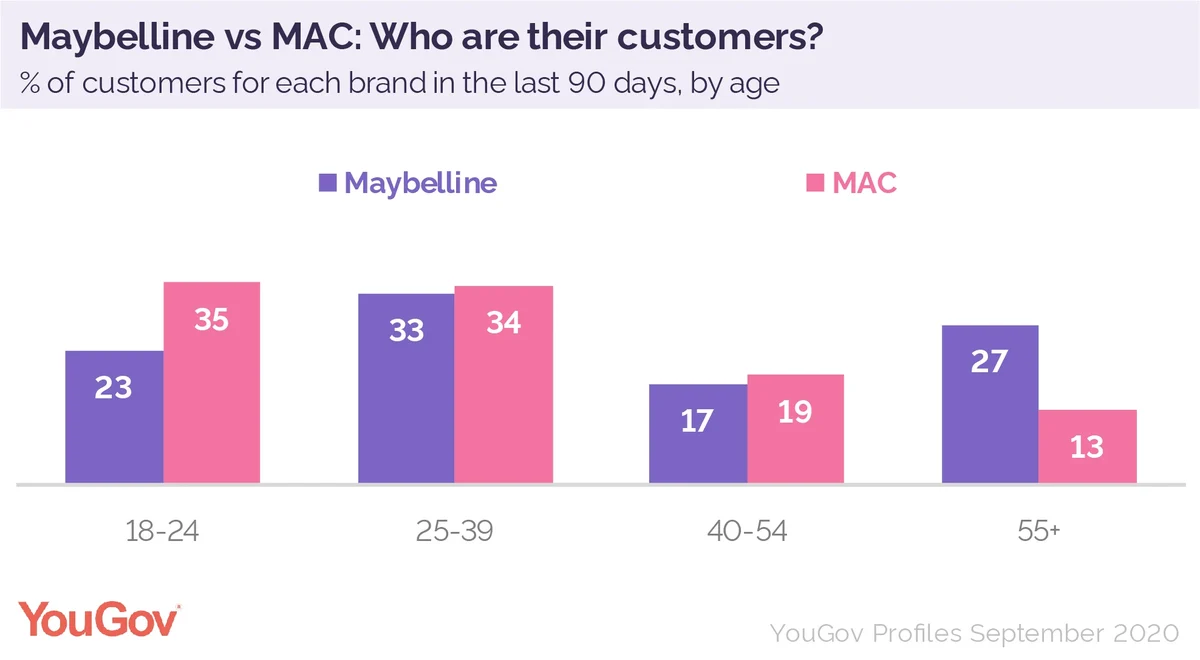 At the other end of the spectrum, 27% of Maybelline customers are over 55, compared to just 13% of MAC's customers. Among the middle age ranges, customers are more evenly matched for the brands, with 33% and 34% of Maybelline and MAC customers respectively aged between 25 and 39, while 17% and 19% are between 40 and 54.
Maybelline customers are less likely to spend much money on their makeup purchases, with half (52%) spending less than £25 in the last 3 months, compared to 36% of MAC customers.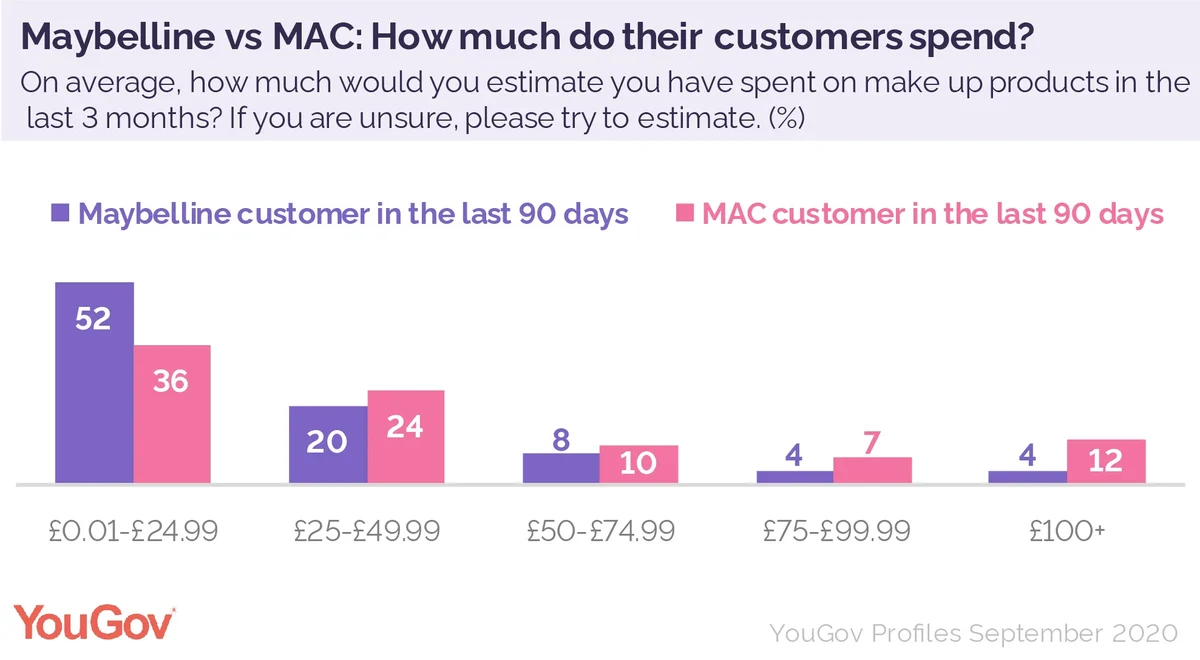 Similar proportions of each group spend between £25 and £49.99 a month (20% of Maybelline customers, 24% of MAC customers. Three in ten MAC customers (29%) spent between £50 or more in the past 90 days – including one in eight (12%) who spent more than £100. By contrast, only 16% of Maybelline customers spend more than £50, and just 4% more than £100.
When it comes to attitudes to shopping, the results show that Maybelline customers are more likely to be bargain hunters, with a third 33% saying that they tend to buy what is on offer, almost twice the level among MAC customers (17%).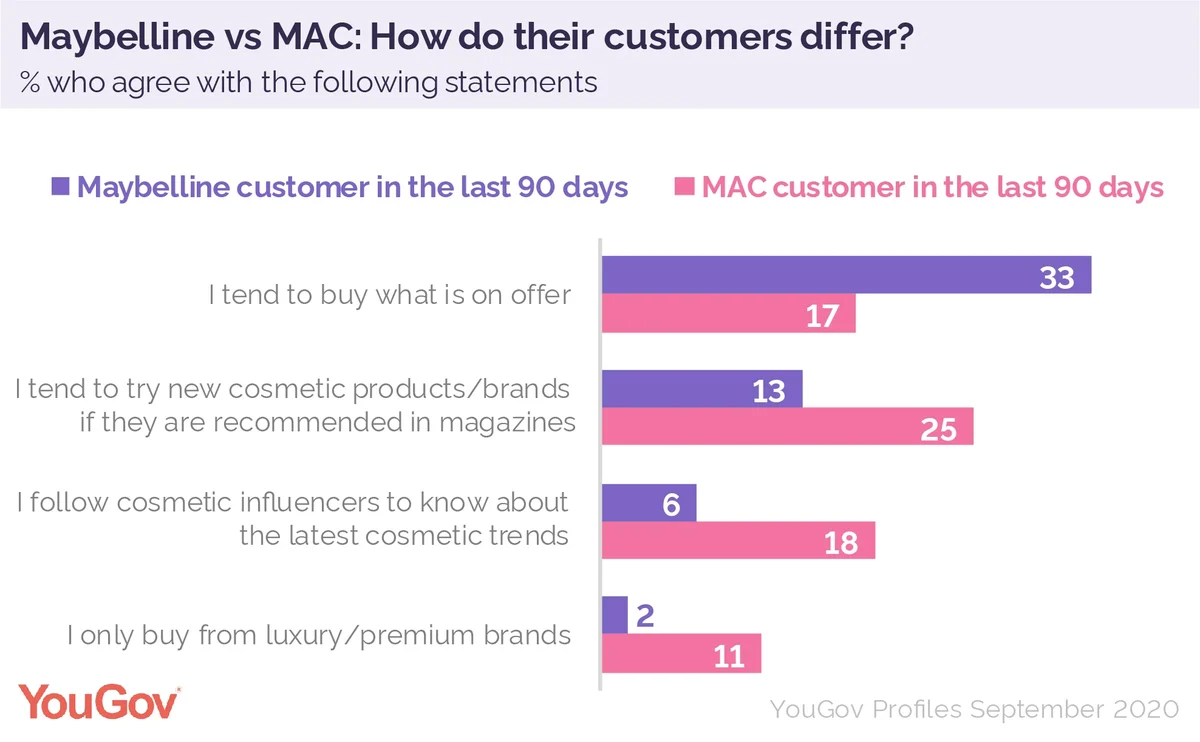 Meanwhile, MAC customers are more likely to buy only from luxury or premium brands, at 11% to Maybelline's 2%.
MAC customers are also more likely to follow cosmetics influencers to find new products compared to Maybelline customers (18% vs 6%) and try new cosmetic products that have been recommended in magazines (25% vs 13%).
Learn more about YouGov Profiles here