Majority still back Welsh Government's handling of coronavirus though, with 56% saying they are doing a good job
More adults in Wales have confidence in the Prime Minister than the First Minister when it comes to the coronavirus crisis. By 52% to 40% the Welsh public have faith in Boris Johnson to make the right decisions around COVID-19. By contrast, just 28% have confidence in Mark Drakeford, compared to 31% who do not have confidence in him. However, a significant minority (40%) say they do not know enough about the First Minister, who has been in post since December 2018, to give an opinion either way.
Vaughan Gething, the Welsh health secretary who made headlines last week following a video conference gaffe, is even less trusted than his leader, with just 22% saying they have conference in his decision making compared to 33% who say they don't have confidence.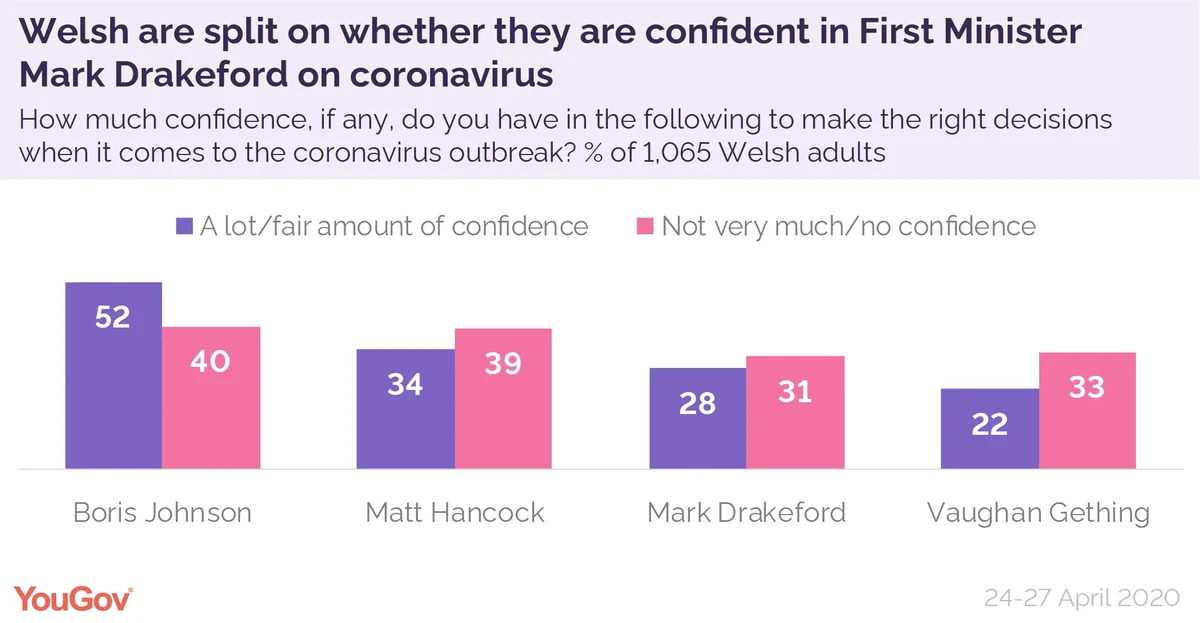 When it comes to the Welsh Government's handling of the crisis overall, the public are more positive. The majority (56%) think it is doing well, compared to 33% who say badly. Similar numbers approve of the UK Government's handling, with 53% of the Welsh public saying they're doing a well versus 40% badly.
Interestingly, while the Welsh Government is seen to be doing well by a small majority of all party voters, there is far more of a divide when it comes to the UK government. Eight in ten Conservative voters in Wales say the UK Government is doing a good job, while just 36% of Labour voters, 39% for Plaid Cymru , and 35% Lib Dems say the same.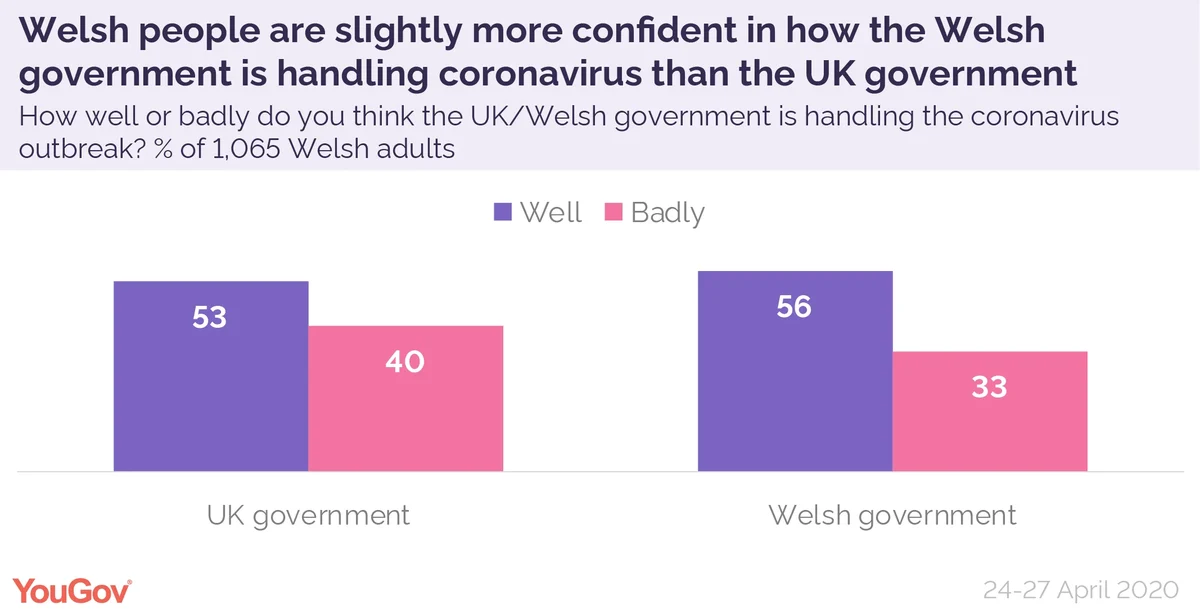 While there is a UK-wide approach for much of the efforts to tackle the coronavirus pandemic, as a devolved issue, many of the decisions surrounding the NHS are made within Wales. 82% of Welsh adults think the NHS in Wales is handling the crisis well, more general perceptions of quality of healthcare in the country are less clear-cut.
While two thirds (65%) think the quality of healthcare in Wales is high, one in four (26%) say it is low. This negative figure is twice as high as it is in Scotland and England where only 12% consider their healthcare services to be low quality.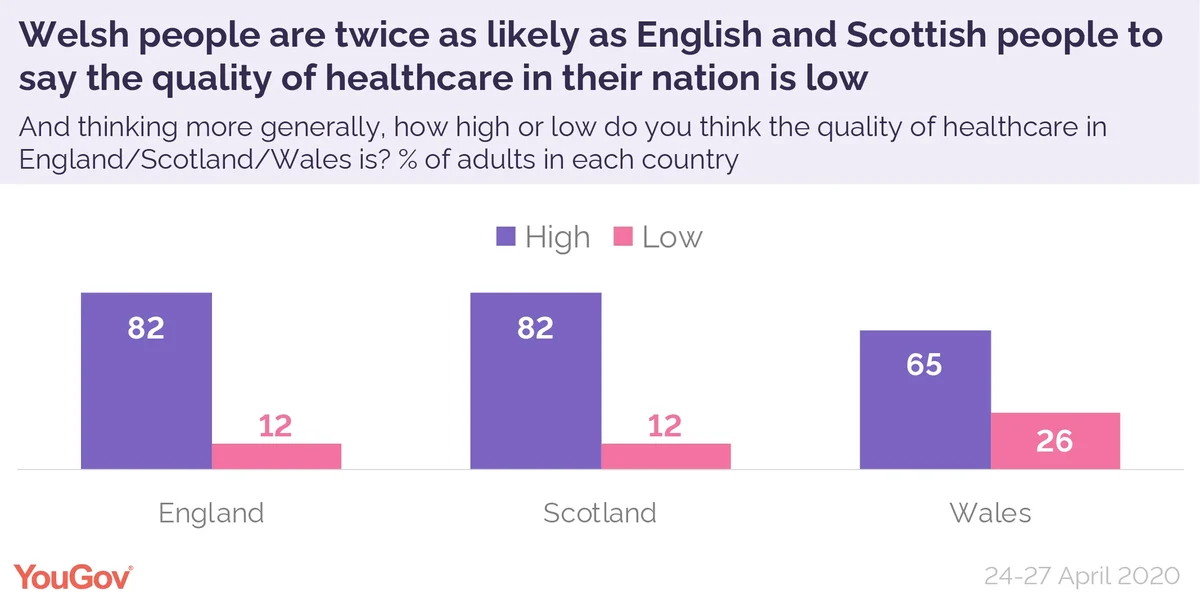 Life after lockdown?
Three in 10 (28%) people living in Wales think the country will be affected more than the rest of the UK when it comes to economic recovery. Just 10% think it will be affected less, while just under half (46%) think the impact will the same. In contrast, only half as many Scots (14%) think their country will be hit more economically than other areas of the UK.
Mark Drakeford has hinted that Wales could ease restrictions before other parts of the UK, and those living in Wales are split on this issue. While 44% think a loosening of measures should happen at the same time across the UK, a similar number (45%) think certain areas could relax their restrictions before others if the spread of the virus has reduced quicker.
See the full coronavirus results for Scotland, England and Wales