In recent weeks, Bella Diem, an acoustic group just-graduated from the British Academy of New Music, paired up with YouGov's MusicLab to conduct a survey with an alternative edge – and find out what YouGov panellists, coming to their music for the first time, made of it
We set up the project in the name of experimentation and curiosity – to get personalised insights from music lovers among the YouGov panel – not knowing what shape the results would take.
Panellists got the chance to sample five of the band-from-Birmingham's tracks (only recently released online as an unmixed EP) and give their feedback to some unconventional questions from the group.
Up until now, the five-piece had focussed solely on developing the technical side of what they do – the music – and hadn't given their 'image' or 'brand' much thought.

So as you might expect, the band were interested to hear any ideas new listeners had about how their music might 'look' – from the 'colour' of the music, to the artwork listeners thought would fit it, to, dare we say it, the group's 'look' or image – based on panellists' very first impressions.
988 YouGov panellists took part to share, compare and discover Bella Diem in MusicLab.

Over nine-tenths of these hadn't heard of the band prior to the survey.
When asked at the end whether they would now consider themselves a fan of BD's music (as a casual indicator of whether they had been won round by them) 33% said they would, and 28% that they were 'not sure', versus 40% who said they were not a fan. Not bad, given that this survey was about the power of first impressions, and the deeply personal nature of musical taste.
The survey inspired a smattering of unprecedented controversy on Twitter. A small number of survey-takers took to the social networking site to complain that the band were 'selling out' by trying to crowd-source their image (misinterpreting the spirit of openness and informality of this small project; far from the cold, hard sell.)
A far greater number of participants, by stark contrast, really appreciated the survey as something new and different – regardless of whether Bella Diem's genre matched their personal taste or not.

To find out more about Bella Diem and keep up-to-date with their latest music news, visit their Facebook page or follow them on Twitter @BellaDiemMusic

Chatting with us after seeing the results, Bella Diem gave their thanks to everyone who had taken part:
"We would like to thank everyone who took part in our survey, for their valuable contributions and constructive opinions.
"We've gained a great insight from your responses and can now move forward with a clearer direction, so thank you!"
THE RESULTS!
By way of introduction to the band, survey-takers were given 5 tracks – comprising Bella Diem's recently released unmixed EP – to listen to:
1. I Need To Find You
I Need To Find You [Unmastered] by Bella Diem mixed E.P

2. An Hour's Time
An Hours time [Unmastered] by Bella Diem mixed E.P

3. Bullet
Bullet [Unmastered] by Bella Diem mixed E.P

4. Easily

Easily [Unmastered] by Bella Diem mixed E.P

5. Saturday Night

Saturday Night [Unmastered] by Bella Diem mixed E.P
As a sure way of testing their music's reception from those hearing it for the first time, Bella Diem's first open-ended question kept things broad, to encourage panellists to freely reflect:
1. Has our music made an impact on you? Lyrically, musically or both – and how does it make you feel? Or if not, why not? Is there anything you think we could do differently?
Music!
The most prominent theme in participants' responses to the tracks was that Bella Diem's strength lies in their music – from the members' musicianship (the strongest aspect, it was felt), melodies and dual vocals, to the technical arrangement.
A number of people described the collection of tracks as relaxing, calming, easy to listen to and pleasant; but also bright, melodic, fresh, and accomplished.
There was some split in personal preference, however, over whether it was the up or down-tempo tracks they favoured:
"Musically, very well crafted" Anon

"Very folk-like modern music. Good instrumentals. I enjoyed 4 and 5 best. More punch and more melodic than the others" Anon

"Nice music. Had more of an impact on me vocally, but then most music does for me personally. The tracks are all very easy listening and all different from one another, which is great… nice variation!" Vicky B, London
Room for growth
In a distant second, but still a point of interest, many participants felt generally that there was scope for the band to develop and experiment, or had some specific individual ideas and preferences for how they thought certain tracks could be worked on.
There was a strain of feeling in this group that the band sounded more like other artists than themselves, were mainstream, or didn't yet have their own 'sound'. These participants were looking for trailblazers.
As a nice counterpoint to this, others felt the band had a lot more to give – a 'there was more where that came from' mentality – and needed to let loose (often comments that the female vocal especially was too tentative and could be more powerful and gutsy), explore, and be uninhibited if the band is to find their niche: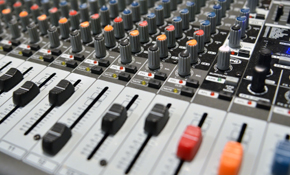 "Not sure about the recording quality, seems over-produced in places e.g. double-tracking on female vocals (a bit dated) and underdeveloped in others. Sounds best when the male and female vocals are heard in harmony" Jasmine, London

"I think it's quite diverse and they are clearly musically talented, I think the choruses could be a little more catchy though and the vocals slightly higher in the mix" Thom O, Bristol
"I feel I have heard your music before even though I haven't...You need to find something unusual and/or spectacular, something to make it sound different from the David Gray, Ed Sheeran, James Blunt kind of sound. Lean more towards Pink Floyd for inspiration or maybe even The Tubes and The Cranberries" Dawn W., London



2. If you could picture our music, what would it look like?
Top 3 answers:

"In my picture it is a mixture of professional and aspirational which produces a feel good factor" JCH, Wales

"It'd look 'ambitious' but 'careful' and 'afraid to cut loose' – but it could be 'heartfelt' and 'emotional'" John P, Leeds

"Mature" Anon

"Neat and tidy and sweet with no rough edges, perhaps an elongated oval" Hugh, London

"Smooth and cool" Anon


"Like a pleasant walk in the countryside" Anon

"Natural, casual, relaxed, dappled sunlight, calm" Catherine, Wycombe

"Sat on a hill looking at a view" Lorraine B, Stratford

"Skipping through summery meadows, carefree activities, kitsch, sepia / soft focussed" Will M, Worcestershire

"Light – like a flock of birds" June A, Derbyshire

"Flowing waves breaking on a beach" Adelle, Helions Bumpstead

And thirdly, a number of project participants saw the music as colourful and vivid. Some visualised this in impressionistic terms, that is, in bouts of multicolour, where others saw different dynamics of light and dark, and a balance of different shades:
"Colourful, youthful, trendy" Anon

"Medium-bright colours with images not quite focussed or areas unfinished" Debbie, Aberdeen

"If I could picture your music it would be mellow yet bright and positive" Hannah O, Wales



3. What colour does our music sound like?
Green!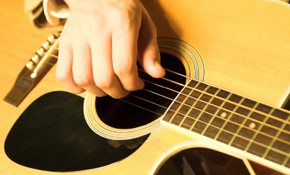 But why this colour? The top five themes:
• Again, most said they found the music 'earthy', evoking images of nature and open spaces, fields, festivals and of summer
• Following this, others said they thought the tracks had a relaxed, calming vibe, and green was the colour they most associated with that feeling
• The third most prevalent reason given by respondents was that green was an inoffensive, 'background' or a 'neutral' colour
• In fourth, was an association with folk music (and green felt to be the 'folk' shade, which was incidentally, the genre survey-takers thought the music fit into most), and in fifth, a sense of positivity; bright youthfulness with scope to grow.


4. What 'image' would you suggest for Bella Diem, in terms of our fashion or 'look'?
Top 3 answers: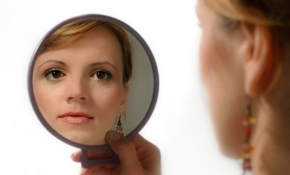 Most of our respondents felt Bella Diem shouldn't care about their 'image'.

There was some indignation and concern expressed by the group, which felt that Bella Diem should concentrate solely on their music, and be comfortable in their own skins while doing so:

"However you blumin' well like guys! It's your image. Did Slipknot care? Did they hell!" Anon

"As you feel you should be. Do not let others' perceptions get in your way" Anon

"Try coming as themselves" Peter D, Winchester

"I don't think look or image is anything like as important as developing an individual style and sound" Trevor, Wakefield

"I would suggest wearing what you feel comfortable wearing. Never conform to the masses" Wayne H, Doncaster

Those who did enjoy thinking of ways to style the group appeared to see them very much as they are already turned out, that is, casually dressed, i.e. along down-to-earth, 'student' or 'indie' lines:
"A casual understated look that doesn't distract from you sound" Geraldine, Lanarkshire

"Boy/Girl next door" Anon

"Casual, nothing too uniform from member to member. Perhaps a colour that you all share" Anon

"From your voices I'm thinking natural look. Chilled look. No need for make-up or OTT clothing" Marie S, Nelson

"Flower power would be appropriate. Something like the Mamas and Papas without the arguments" Anon

"I am too old to answer this but probably hippie style clothes" Sue G

"Floppy hats, loose-fitting clothes, pastel colours" John, Great Horwood

5. Now, based on the tracks you've listened to, can you write a statement summing up what you think of our music?
Top 3 answers:
'Easy-going and pleasant with broad appeal, to play while relaxing – alone or with a group. Music to soothe, and drift in and out of, rather than challenge':
"Easy to listen to, catchy melody and beautiful male and female vocals" Anon

"It is different from most with a folk type feel. It could almost be linked to blues. Lovely soothing sounds would be perfect for a late night concert" Norm C, Newcastle

"Not hard hitting, but a good soundtrack to a sunny afternoon in the garden for a BBQ" Anon

"Very relaxing and puts you in a positive mood, would definitely listen to you guys!!" Vicky D

"I think it's the kind of music I'd like to listen to in the background when driving or wanting to wind down at the end of the day. I felt it was a bit too safe and generic – it wouldn't stand out among the more distinctive sounds around at the moment. It's not the kind of music I'd actively listen to because it sounds like I've heard it before. But I think I might have liked it more when I was a teenager just getting into music" Helen, Leamington Spa

'I really liked what I heard – want to hear (and see) more! Has made an impact. Looking forward to the album':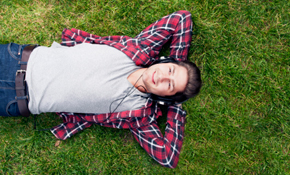 "I think some of the music lasts too long at the start without singing but having said that I really like your songs" Anon

"It is harmonious and quite addictive – I really like listening to it" Anon

"Lively; tuneful; engaging; lyrical" Anon

"Sameish, not really my thing but it was listenable, I would def. buy a couple of tracks" Anon
"I like it. Beef it up a bit and I will love it" Dawn W, London
"The music I have just heard is amazing with fantastic lyrics and beats. I will be telling friends to check out Bella Diem online. I will be purchasing the album when it is released, really, really enjoyed" Emmie F

'Indicates real potential. Still to find the definitive 'Bella Diem' sound but room to improve and develop – needs to experiment, and come out of the comfort zone':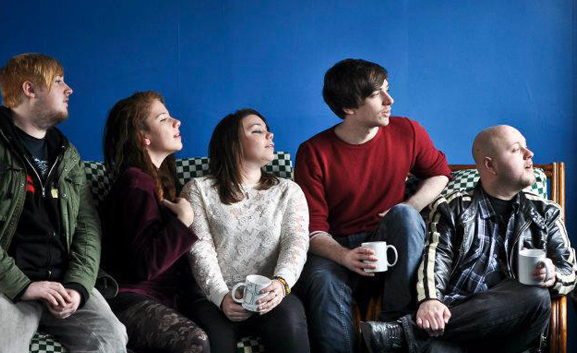 "It is quite naive and a bit 'samey' but I do think the potential is there" Karen T, Norwich

"Great potential. The music in general has a freshness to it which is pleasant to listen to" Anon

"The music is competently performed, intelligently written but ultimately not that exciting. The sound is too derivative and need to develop a personality of its own" MadMadMadam, Shropshire

"I think you are a talented band of musicians who can mix styles easily but there may be one or two areas that need tweaking if you are to compete successfully in such a tough industry. Don't change your style too much because it is really good to hear something that is slightly off the beaten track (there are dozens of bands out there who sound exactly the same). I wish you luck" Janie, Boston



To find out more about Bella Diem and keep up-to-date with their latest music news, visit their Facebook page or follow them on Twitter @BellaDiemMusic