For this, the fourth addition to our five-part series on all things Diamond Jubilee, we called upon you to declare your views on the National Anthem.
According to the British Monarchy's official website, "there is no authorised version of the National Anthem as the words are a matter of tradition", and while verses have been added over the years, only two verses at most are ever officially sung.
Composed by Thomas Augustine Arne, and first sung in 1745, the Anthem has various adaptations in the realms of the Commonwealth.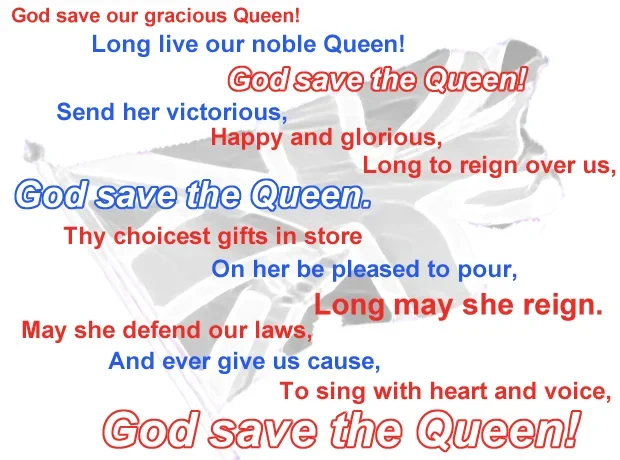 While participants expressed a range of views (both positive and negative), an overwhelming number of you told us you
didn't like

the National Anthem:
Many of you took umbrage with it being a celebration of the Monarch, rather than the United Kingdom and its people.
Participants not in favour of the Anthem used a slew of derisory 'd' words to describe how they felt about it: 'dull', 'depressing', 'dour', 'dull', 'downbeat' and (most popular) 'a dirge'.
And many of you even suggested alternatives, the most popular of which were: 'Jerusalem', 'Land of Hope and Glory' and 'Rule, Britannia'.
Not everyone who took part disliked 'God Save the Queen', however, and those of you who were in favour of the Anthem often described it as "dignified":
You also said it was a great tribute to the Queen, and that like her, it represented stability and tradition.
Participants in support of the current National Anthem said it should be sung more often, and that schoolchildren should be made to learn the words.
We also invited you to tell us how hearing or singing the National Anthem made you feel.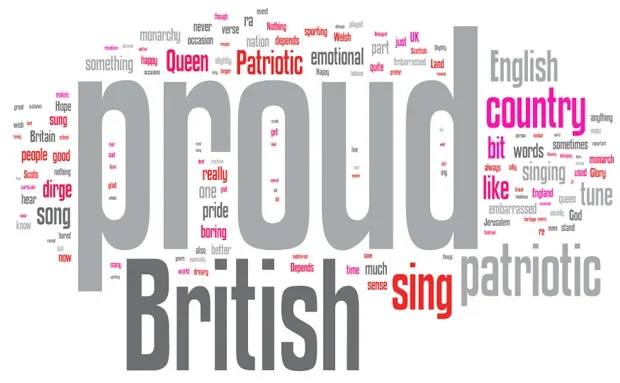 THE NEGATIVE VIEW: The National Anthem is unrepresentative and dull
"A National Anthem should be about the people and the country and not an individual. Surely this is why the word 'national' is used. Surely God would like to save all the people and not one person. The whole idea of a National Anthem being devoted to one person is absurd and insulting to the rest of the country" Rob A, Highgrove
"It's such a dirge compared to other nations' much jauntier anthems. And, the words are so archaic and out of step with progressive sentiments it's as absurd as a song praising leprechauns" Alan H, Lancashire
"Can't say I'm particularly inspired by a song that asks an imaginary being to protect a privileged rich old lady" Vincent, Newcastle
"'God' is not appropriate in a Country in which the majority of the public are either atheistic or apathetic. The National Anthem could focus more on what makes the UK special than 'God save our gracious Queen'" Michael, Harrogate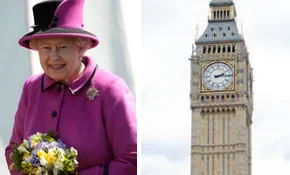 "Compared to some other countries the song is old, mundane, and boring. It does not actually make you feel proud to be British, or really represent Britain, but is a song to celebrate the monarchy" Dave, Cornwall
"A dire dirge that does nothing to inspire me at all. I Want something inspiring and unifying, rather than the ridiculously elitist 'God Save the Queen'. What about me? 'Reign over us' – no thank you" Ian B, Crewe
"I can understand the idea of praying for the Head of State, which is the meaning of the words. The present Monarch is worth it. But the tune is dreadful. A National Anthem should be about the nation, not any institution or individual. Australia and New Zealand have better anthems" Andrew, East Anglia
"I really think England needs a proper national anthem – you could hold a competition to get your finest composers and poets to write a new one. And if Britain has to have one, then it should be about the three (four if counting Northern Ireland) nations who are neighbours" Anon
"It reduces the fate of a nation to the concerns of a single individual, who inherited their position. It's preposterous, and makes our country seem like it's stuck in the Middle Ages" Anon
"It should be changed to represent better what Britain is like today – a kaleidoscope of cultures with widely differing beliefs, and where everyone is treated equally and deserves to be celebrated" Anon
THE POSITIVE VIEW: The National Anthem is an excellent song of national pride
"A symbol of the lasting Monarchy that has held us together for so long" Chris G, Fareham
"Best national anthem in the world, represents stability" Mike H, Birmingham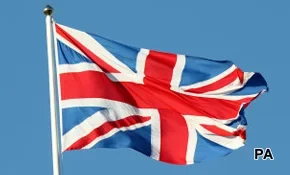 "I get very frustrated when the National Anthem is not sung in full. I love hearing the National Anthem, and I miss the days when you had to stand for it in theatres and cinemas, and I miss the fact that we do not hear it late in the evenings on TV but at least it is on radio. I like it when Radio4 plays the anthem for Royal birthdays" Oban, Argyll, Scotland
"Everyone should be taught the words to it as a child" Anon
"Having grown up with it through World War II, it meant a great deal and still does" Anon
"I think it's excellent: melodious, dignified and instantly recognisable" Anon
"I am proud of it as a symbol of tradition, respect and patriotism" Anon
"I feel that it is an important part of our heritage, and should be kept as such" Lesley S, London
"I get very cross when people say the Anthem should be changed because the National Anthem is the theme tune of the Monarchy, if you like. It's majestic, regal and full of pomp and splendour" H Smith, Bath
"I think it should be played more often, and when it is sung more verses should be sung, perhaps whenever there is a televised political or royal event" Anon
"I think the national anthem is very good. Short, sweet and to the point. It is a dignified piece of music, especially at occasions such as the Cenotaph when it calls for some kind of sobriety. It's also hugely adaptable to great sporting events or national celebrations" Romford, Essex

Didn't take part in our Jubilee discussions here in Labs this week?