Half the capital aren't fans
On Tuesday last week, Mayor of London Sadiq Khan unveiled a new piece of artwork from David Hockney for Piccadilly Circus tube station. The design, a yellow and purple take on the London Underground roundel, was met with widespread derision on social media, with people describing it as looking childlike and hastily produced.
Now a new YouGov survey of Londoners has asked their take on the piece.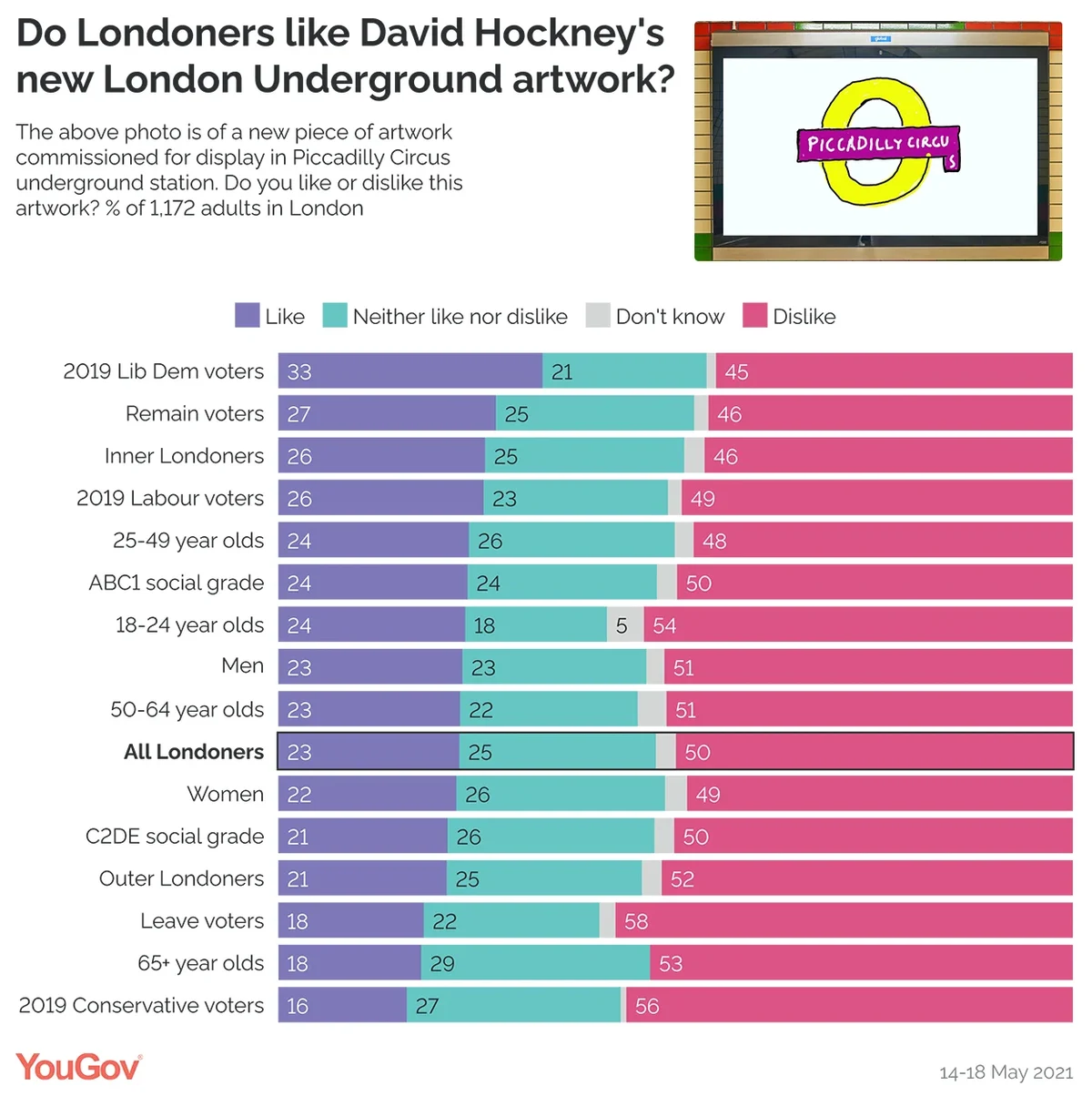 Half of capital residents (50%) say they dislike the design, including 31% who say they dislike it "a lot". Although a poor endorsement for the artwork, anyone seeing the outcry on social media could have been forgiven for thinking it was universally despised.
Indeed, almost a quarter of Londoners (23%) say they like the design (although only 6% say they like it "a lot"), while another 25% do not find the piece visually stimulating or offensive either way.
Opinion on the roundel is largely the same across age, gender and social groups, as well as between inner and outer Londoners.
Politically speaking, however, while the piece is still largely disliked, it is more popular with London's Lib Dems (33%), Remain (27%) and Labour voters (26%) than it is with Leave voters (18%) and Conservatives (16%).
And while similar numbers overall dislike the artwork, Leave and Conservative voters are much more likely to say they dislike the piece "at lot" (39%) than their Remain, Labour and Lib Dem counterparts (25-28%).
See the full results here