One in seven Britons who have a favourite Christmas film say Elf is their number one, while controversially Die Hard comes third
The results for the most important survey of the year are in. New YouGov data shows that Elf is Britain's favourite Christmas movie, with 15% of Brits who have a favourite Christmas film choosing it.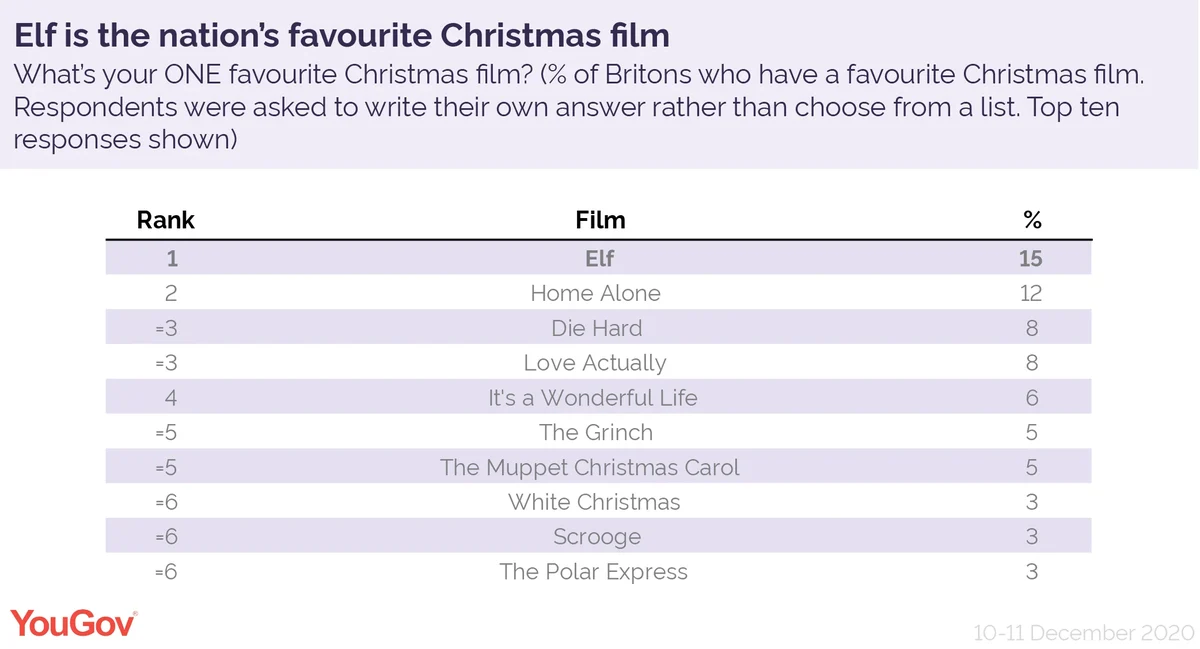 Home Alone comes second with 12% of the vote. Love Actually and Die Hard both scored 8% each, making them the third most popular films.
Die Hard is a contentious choice, as most Britons (and Bruce Willis) insist it is not a Christmas film.
Some 6% of Britons with a Christmas favourite chose the '40s American classic It's a Wonderful Life. Older people are especially fond of the film, with one in six of those aged 65 and older (16%) saying it's their first pick.
The Grinch and The Muppet Christmas Carol rank fifth with 5% each. A fifth of Britons aged 18 to 24 (20%) who have a favourite said it is The Grinch – the highest for any film among this age group.
White Christmas, Scrooge and The Polar Express come sixth at 3% each.