YouGov CharityIndex tracks which charity brands have improved their Ad Awareness scores
Autumn is a busy time for the charity sector. With longstanding traditions such as Remembrance Sunday and annual campaigns such as Movember it can be hard for charities to earn attention for the causes they champion. YouGov CharityIndex lets us examine the sector and see which organisations have created the biggest impact with their advertising.
Looking at Ad Awareness (CharityIndex asks respondents "Which of the following charities have you seen an advertisement for in the past two weeks?") scores for the last four weeks shows that many charities have seen impressive boosts to their scores.
However, the biggest improver is the Royal British Legion which has increased its performance by 10.0 percentage points – rising from 14.2 in mid-October to 24.1 by November 11.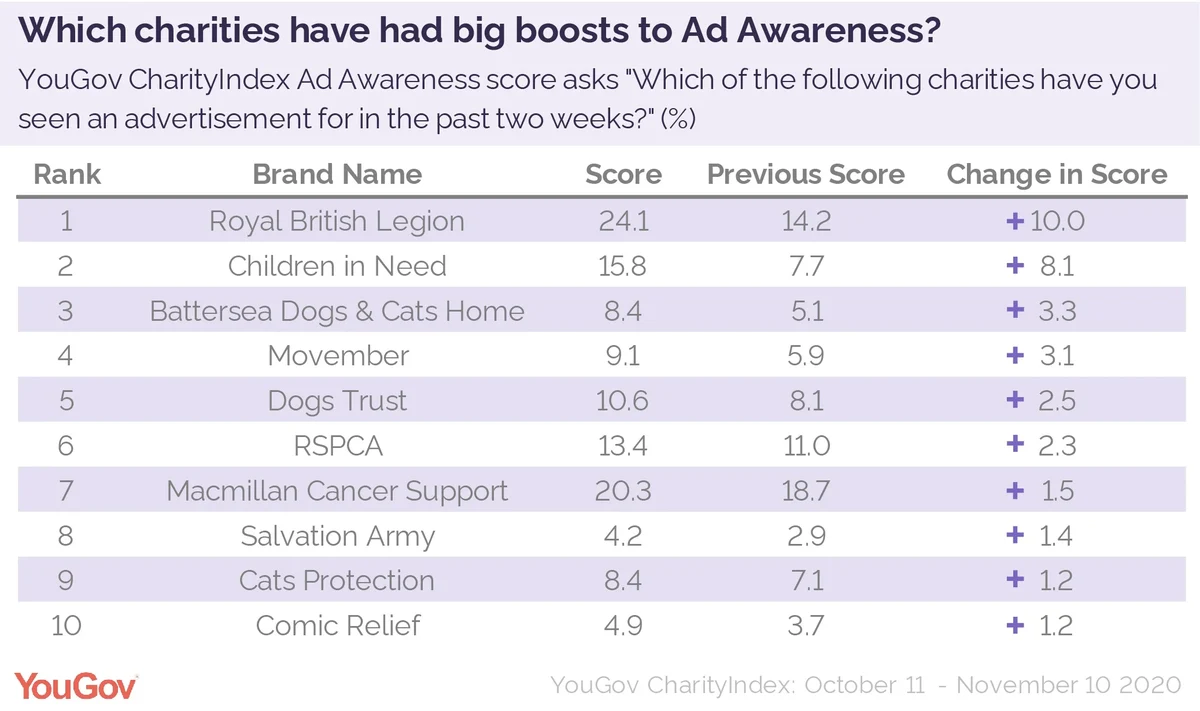 In second place is Children in Need, which hosts its annual telethon e this week, and has been partnering with various BBC brands including Strictly Come Dancing. This has resulted in an 8.1 percentage point boost to its score, rising from 7.7 to 15.8 across the last four weeks.
Battersea Dogs and Cats Home released a new advert in early October encouraging Brits to consider adopting rescue animals – which could explain its 3.3 percentage point increase to a final score of 8.1.