Few Britons are interested in who wins various awards for best movie, TV show, book or band
It's awards season, and the gongs for movies, TV and music are flying thick and fast. The last few weeks have seen the papers full of the goings on at the National Television Awards, BAFTAs, Golden Globes and Grammys.
As we approach the biggest and most prestigious of the film awards – the Oscars – the press will be preparing acres of coverage. But the results of a new YouGov RealTime survey show that Brits just don't really care.
Just 27% of Britons confess to being very or fairly interested in the Oscars. By contrast, 27% say they are not very interested and 44% say they have no interest whatsoever.
None of the other prizes we asked about fare any better, with all seven of the awards for TV, film, music and fiction being met with similar levels of disinterest.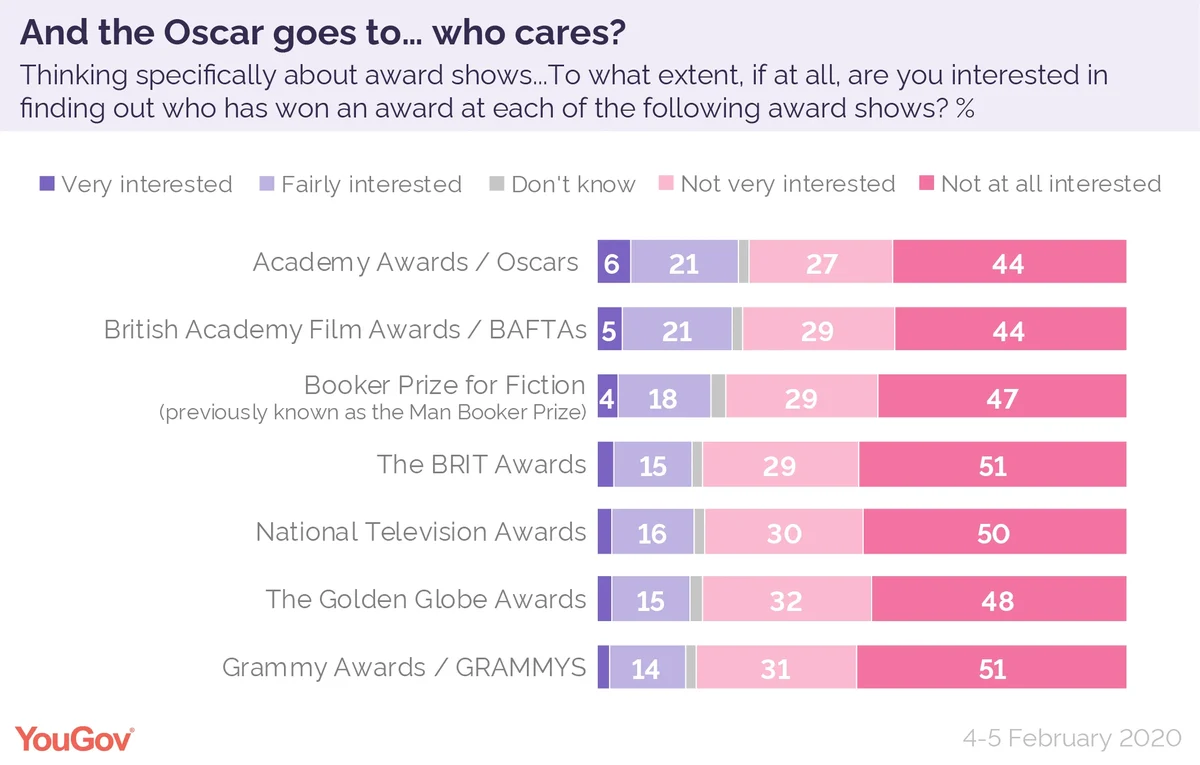 Men especially tend to be unimpressed, being 11 to 17 percentage points more likely to say "not at all interested" in each case than women.
Likewise, older people are more likely to have no interest than young Brits. Nevertheless, across all age groups and genders disinterest is the majority opinion.
Even among people who are really into the pursuits these awards honour, levels of interest are still low.
For instance, 55% of people who say they "love" watching movies have little to no interest in the Oscars. This figure is likewise 56% for the BAFTAs and 66% for the Golden Globes.
Among Brits who love reading as many as 62% care little to nought about the Booker Prize, and similarly 66% of people who love watching TV shows aren't interested in who wins the National Television Awards.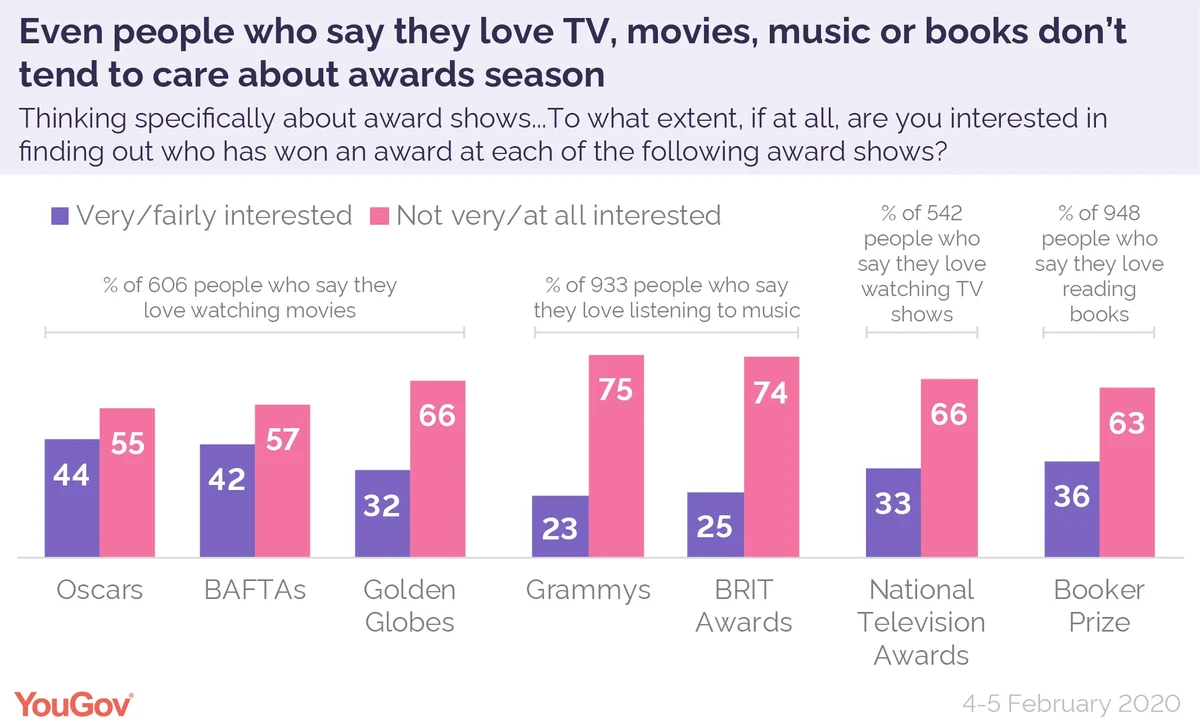 The music awards have made the least impression on music lovers. Almost three quarters of Brits who like nothing better than to take in a tune say they have little to no interest in who wins the BRIT Awards (74%) or the Grammys (76%).
Some might argue that these awards are for those who work in the arts, and that what matters is acknowledging and honouring their achievements. But if these industries are hoping to capture the public's imagination with these ceremonies, they are going to need to find a better way of doing so.
Photo: Getty