Creators promise to revamp the humour but YouGov Tracker and Profiles data shows that some of the show's classic jokes might not go over well with Britons this time around
It's been 15 years since the last season of Little Britain aired, and show creators Matt Lucas and David Walliams are hinting that the sketch show could stage a comeback.
At its peak the comedy drew 9.5 million viewers. But even at the time the show faced criticism of its portrayal of minorities. The creators themselves admit much has changed in the last 15 years and say they wouldn't feel comfortable making some of the same jokes again – but what do Britons think of the show's humour now?
Jokes about overweight people
One of the more controversial sketches involved Lucas and Walliams portraying two women, Bubbles and Desiree DeVere, who were morbidly obese - a joke that two in five Brits now say is unacceptable.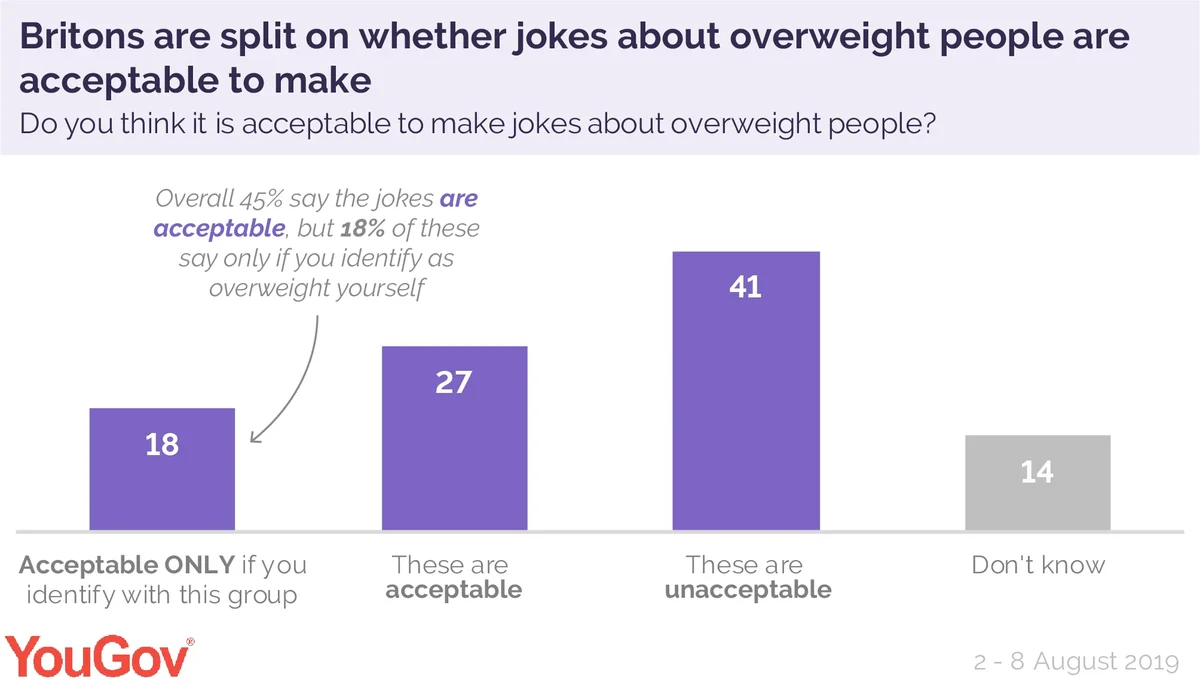 Overall, 45% of Britons say that jokes about overweight people are acceptable, however 18% say they are only OK if they are made by someone who identifies as overweight themselves. Two in five (41%) say the jokes are unacceptable regardless.
Walliams also wore blackface to play his half of the DeVere act, a move which 42% of Britons now say is unacceptable. Amongst Britons aged between 18 and 29, that number jumps to 56%.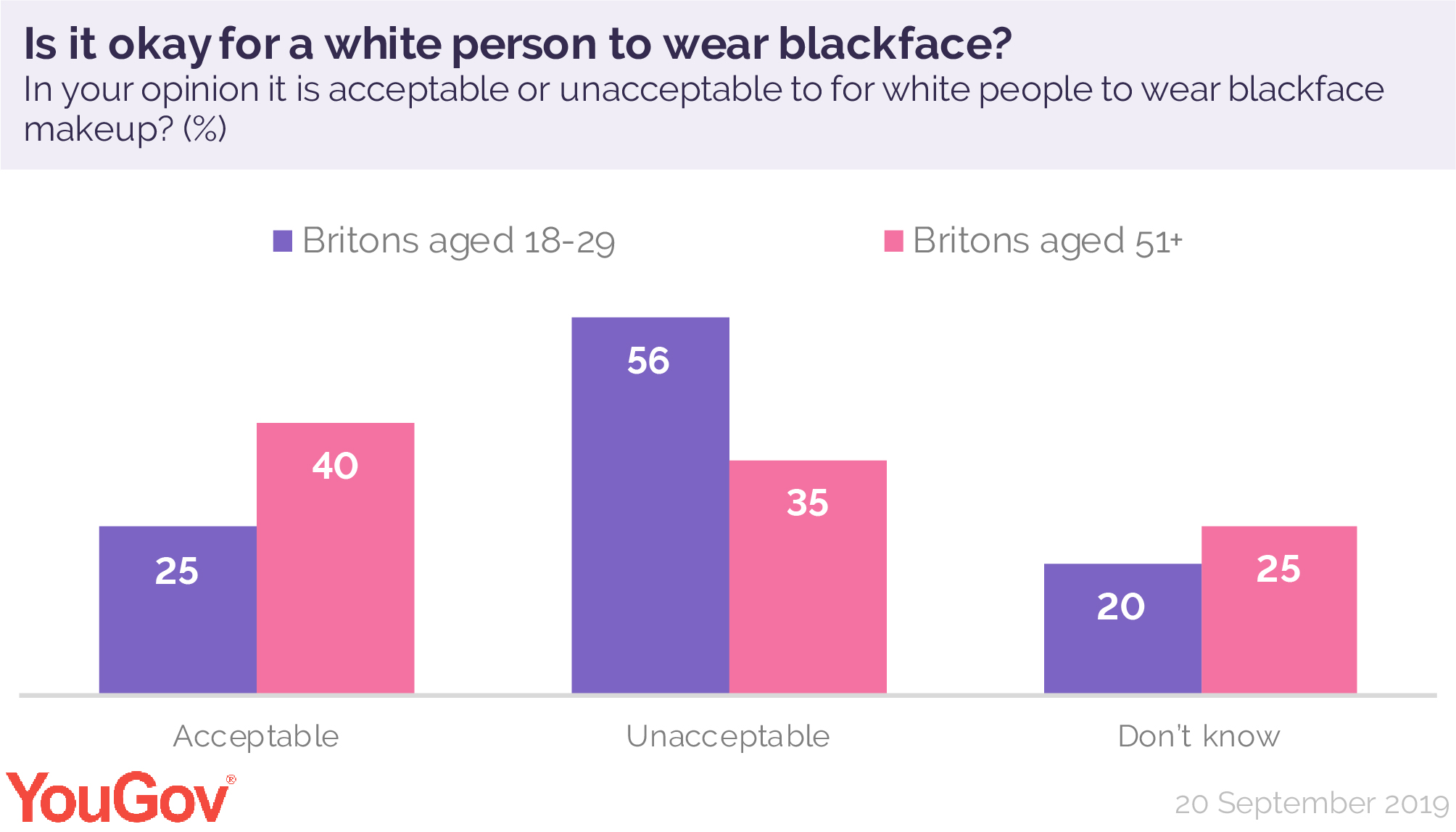 Click to enlarge
However Britons aged over 51 are more likely to say blackface is acceptable than unacceptable, 40% saying the controversial makeup is OK.
Jokes about the LGBT community
Another famous character from the show is Daffyd Thomas, portrayed by Matt Lucas. Thomas proudly proclaims that he is "the only gay in the village" despite its obvious, extensive LGBT community. In interviews since the show Lucas has expressed regret over portrayal of transgender and black characters, describing the comedy as "cruel". However, similar to jokes about overweight people, Britons are split over whether they are OK.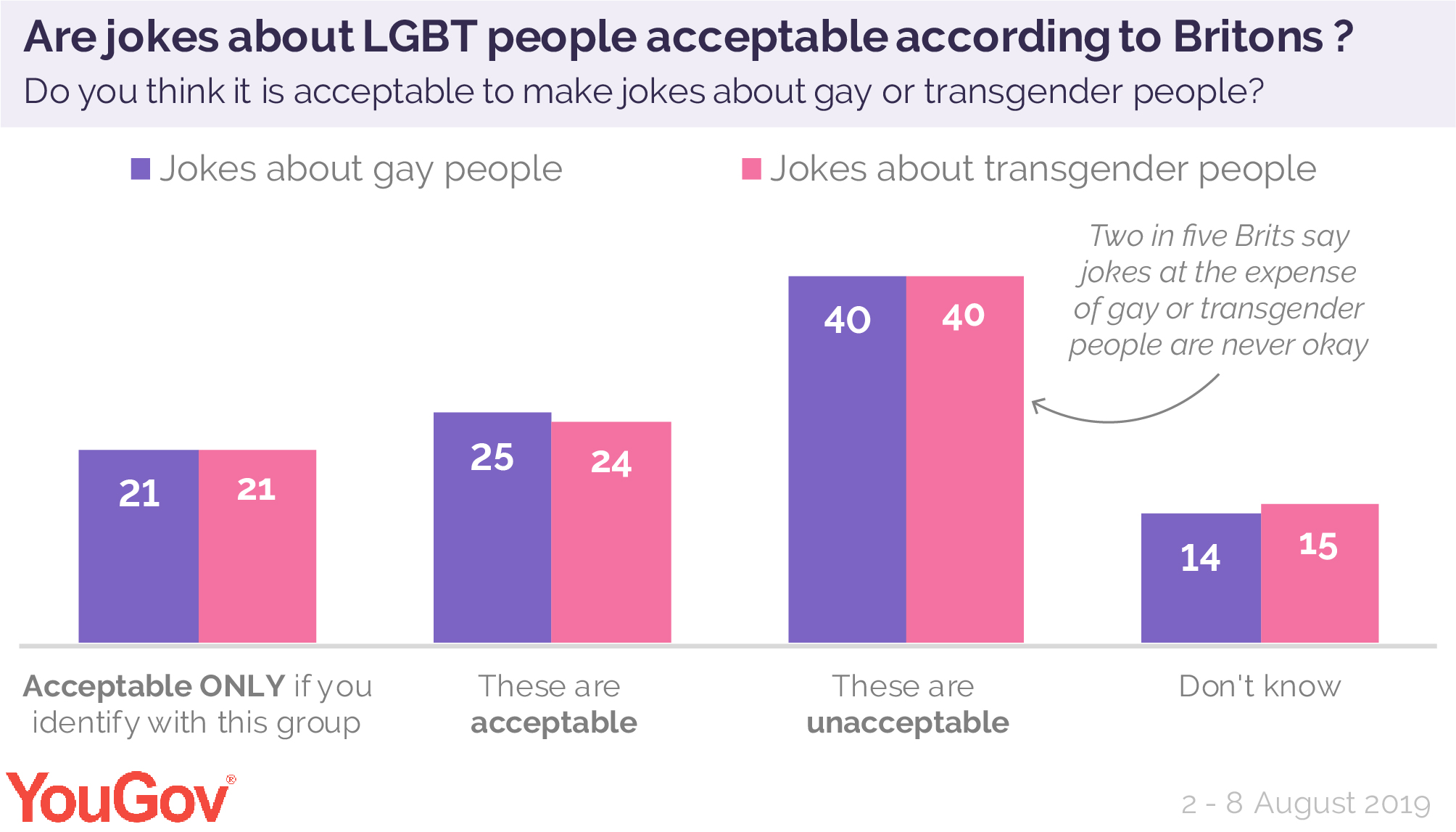 Click to enlarge
Nearly half (46%) of Britons say the jokes can be acceptable, but 21% say only if they come from members of the LGBT community themselves, whereas a quarter (25%) say they are always acceptable. Two in five Britons disagree, and say no matter who makes the jokes they are always to be avoided.
Brits feel virtually the same way about jokes at the expense of transgender people, another minority shown in the show by Lucas and Walliams, with 40% of Britons also saying the jokes are unacceptable regardless of whether you are transgender yourself or not.
Image: Getty