This month, Tesco achieved the highest uplift in Ad Awareness of any brand in the UK with a change in score of 4.3.
Tesco's latest advert is part of their Food Love Stories series, looking at the relationship between everyday life and good food. August saw the release of "Dee's 'Fingers Crossed' Paprika Burgers', in which a mother prepares a good luck charm meal as her son goes off to collect his exam results from school.
Cleverly released in August, the month of GCSE and A Level results days, the advert helped Tesco's Ad Awareness scores (whether someone has seen or heard an advert broadcast by a company in the past two weeks) increase by 7 percentage points, from 20% to 27%.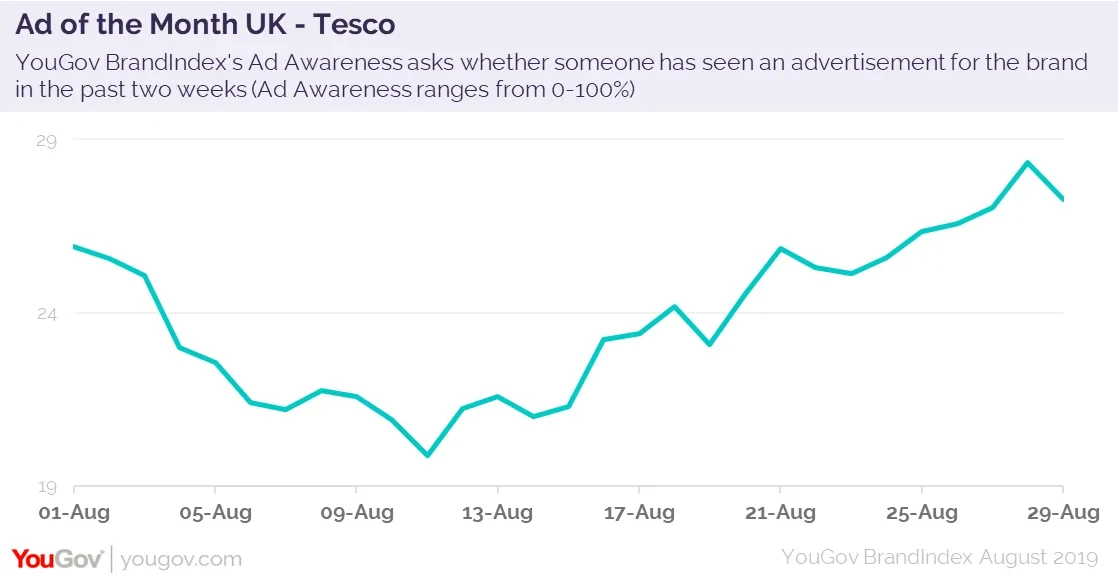 This emotive advert has had a positive effect on the brand's impression among the public too, with Impression scores increasing (whether someone has a positive or negative impression of a brand) from +22.9 to +34.8 – a massive 11.9 point increase.
This increase is even more pronounced among current customers of the brand (from +44 to +57.8) and those who are parents of a child under the age of 18 (from +26.4 to +44.3).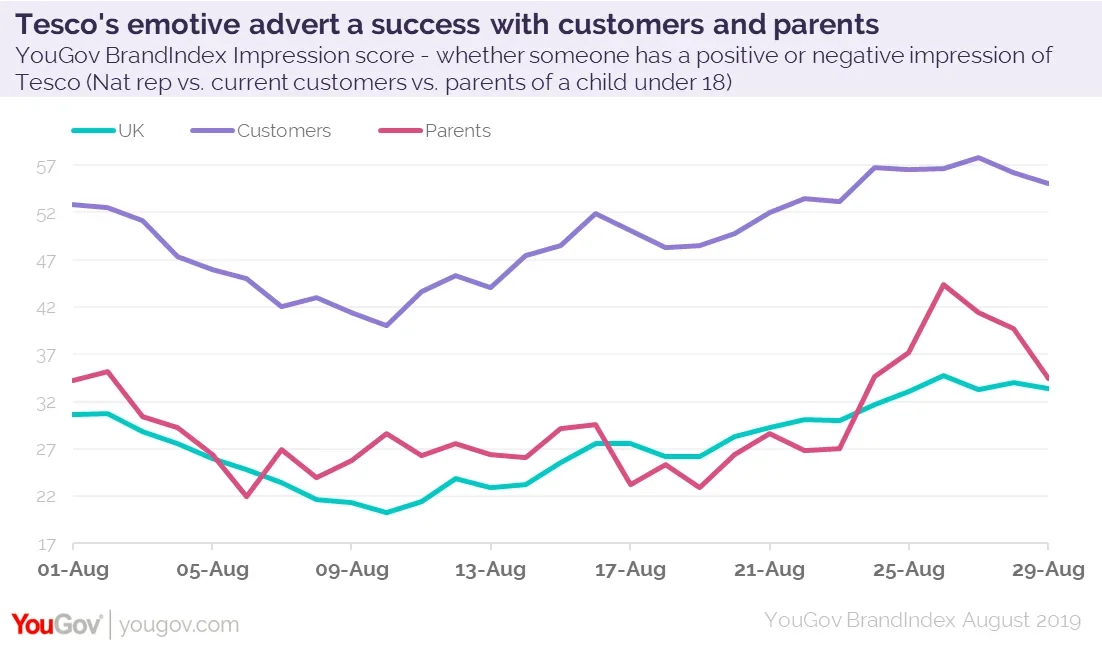 Tesco's ability to capitalise on the relationship between food and family has improved their public perception, demonstrated by the increased positive impression among all groups. The advert resonated with a core customer demographic and demonstrates an understanding of what Tesco customers value.