YouGov Omnibus data reveals the famous people whose passing have been felt most widely among the public
The world has said farewell to some legendary figures in the last few years – including the likes of David Bowie, Aretha Franklin, and Stephen Hawking. New YouGov research reveals that more than two decades after her passing, Princess Diana remains Britain's most-mourned celebrity.
For one in eight (12%) Brits, Diana, Princess of Wales is the famous person whose passing they felt saddest about within their lifetime. Women and Baby Boomers (54 to 72 year olds) felt her loss particularly keenly (15% women, 16% Baby Boomers).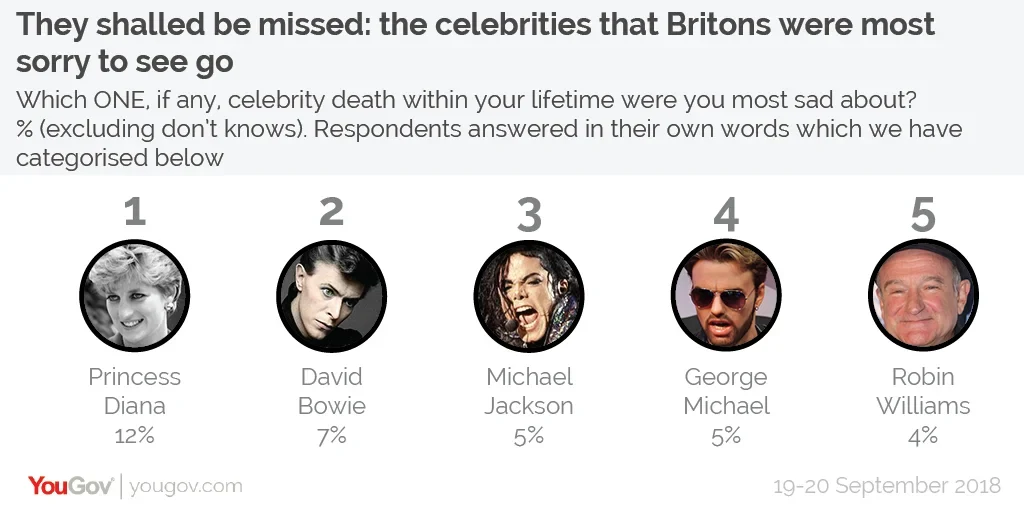 David Bowie (7%) is the second most-mourned figure, with his passing hitting Gen X the hardest (9%). Two other singers – Michael Jackson and George Michael – are in fourth spot, with one in twenty Brits (5%) saying their passing made them sadder than that of any other famous name.
Following Princess Diana, Baby Boomers' second most mourned celebrity is Elvis Presley (8%), followed by David Bowie and John Lennon (6%).
Michael Jackson's passing was the saddest celebrity death for millennials (22-37 years) (10%), closely followed by Robin Williams (9%), with David Bowie, Alan Rickman, and Amy Winehouse tied for third (6%).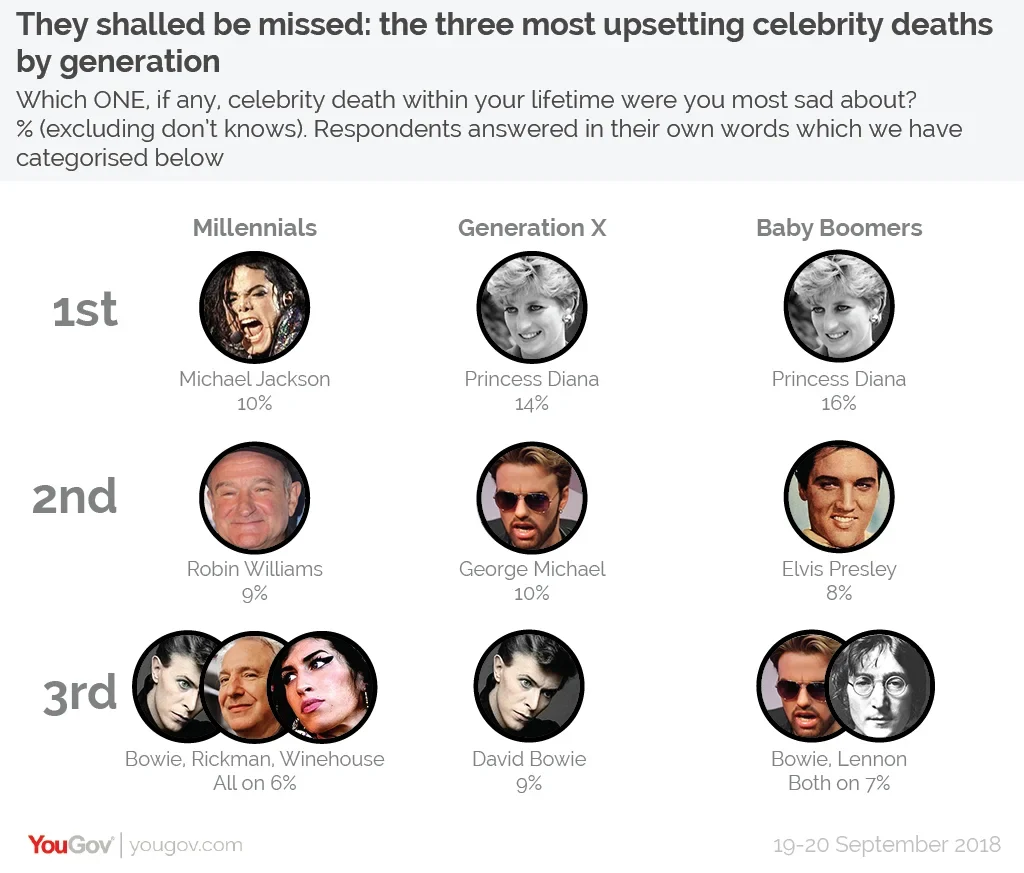 See the full results here