Debt Tracker data suggests people from Britain's Black, Asian and Minority Ethnic communities have suffered a large financial hit from COVID-19
The coronavirus crisis has more greatly impacted the personal financial situations of Britons from Black, Asian and Minority Ethnic (BAME) backgrounds than those of White people, new figures from YouGov's Debt Tracker suggest.
In every financial circumstance asked about, people from a BAME background were more likely than White respondents to have been negatively affected. Most noticeably, over two in five people from BAME communities (45%) say their personal finances have suffered as a result of the pandemic, compared with a third of White respondents (34%).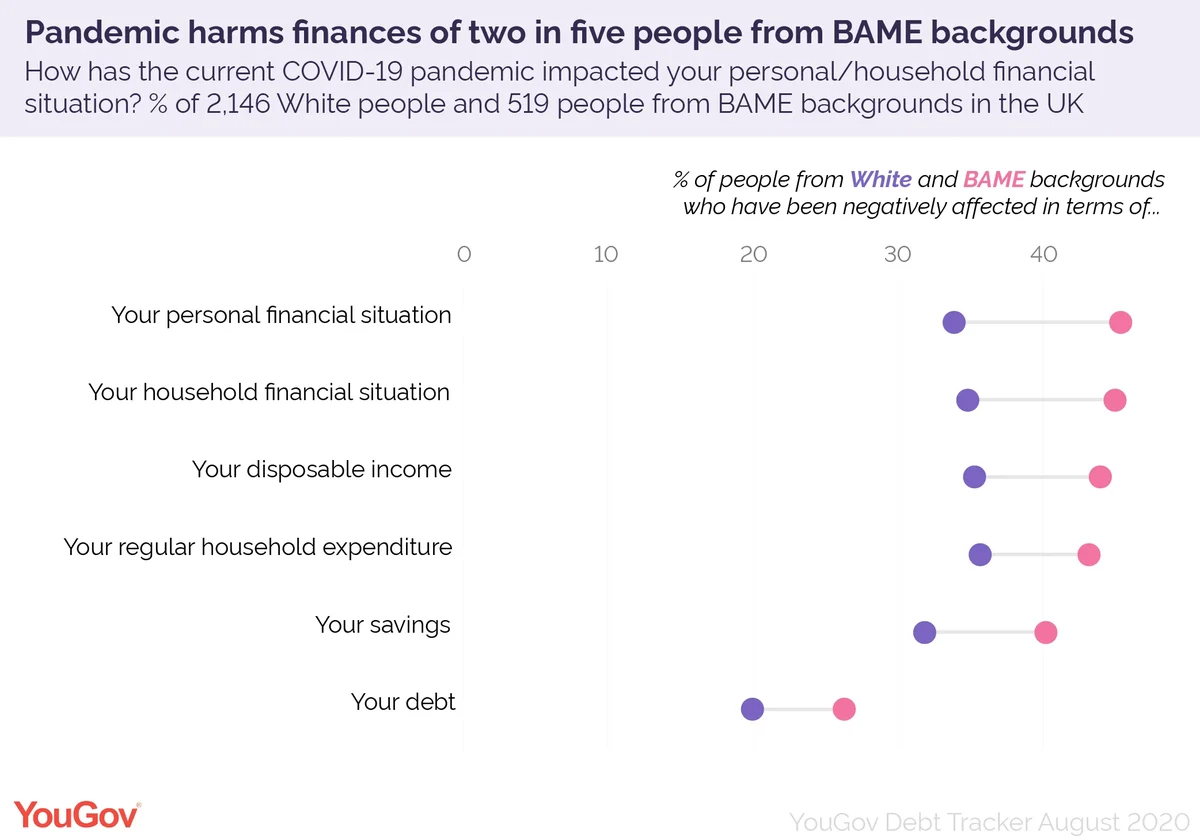 Similar proportions say their households are now worse off (45% vs 35%), their disposable income has decreased (44% vs 35%), and state that the pandemic has been bad for both their savings (40% vs 32%) and debts (26% vs 20%).
Lost income
The Debt Tracker data suggests that people from BAME backgrounds are more likely to have seen their household income decrease as a consequence of the pandemic. While more than three in five (63%) of White people are certain that their household has not lost any income from the pandemic, this figure falls to just under half (48%) of people from BAME communities.
Similarly, while just under three in ten (28%) White people say their household has lost some or all of its income due to COVID-19, this figure increases to over a third (36%) of people from BAME backgrounds.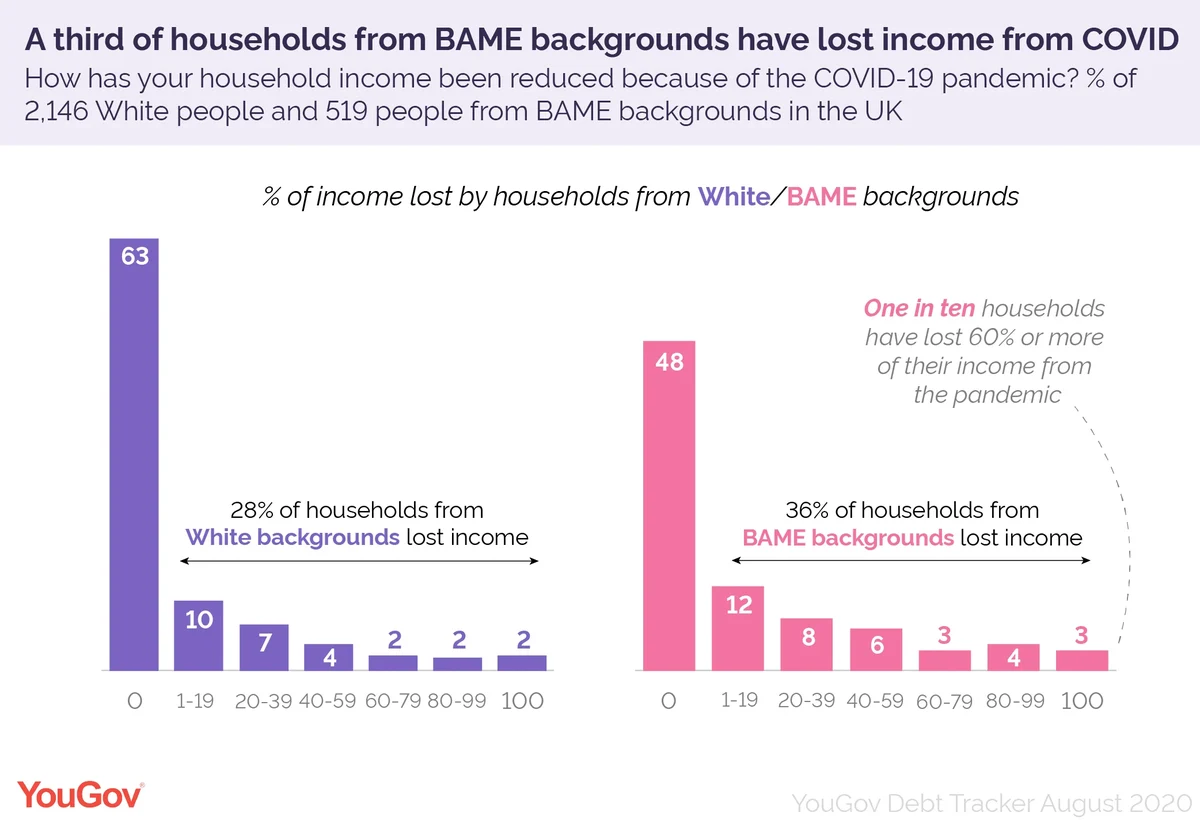 Financial worries
The data finds that the coronavirus pandemic has made many people anxious about money, with people from BAME communities being more likely than White people to feel worried.
Those from BAME backgrounds are more likely than White people to be concerned about being able to cope with unexpected expenses such as the boiler breaking down (43% to 34%), affording rent and mortgage payments (29% to 17%), finding the money for council tax (29% vs 17%), bills (28% vs 19%) and repaying debts (27% vs 18%).
Additionally, data shows that approaching three in ten (28%) people from BAME communities fear not affording food and clothes compared to one in five (21%) White people.