YouGov RealTime data shows that many working Brits who hoped for extra money from their employers expect to miss out
For some Brits, an annual bonus helps pay for Christmas presents, contributes to life savings, and serves as a reward for a job well done; for others, the payment can be large enough to dwarf their annual earnings several times over. Either way, it's a key benefit for many employees all over the country, and one they often factor into their financial planning.
But it's also a discretionary benefit and, thanks to the impact COVID-19 has had on British businesses, it's one many employees feel they are set to miss out on.
YouGov RealTime data shows that two in five (40%) working Brits don't get an annual bonus in their role and a third (33%) wouldn't have expected to receive one, even before the pandemic.
However, approaching a quarter (23%) did expect to get a bonus at some point during 2020. Among this group, two-fifths (42%) have received it. Yet as many (43%) are either sure they will not get one (22%) or do not expect to get one (21%). Just 15% think they will receive their bonus before the year is out.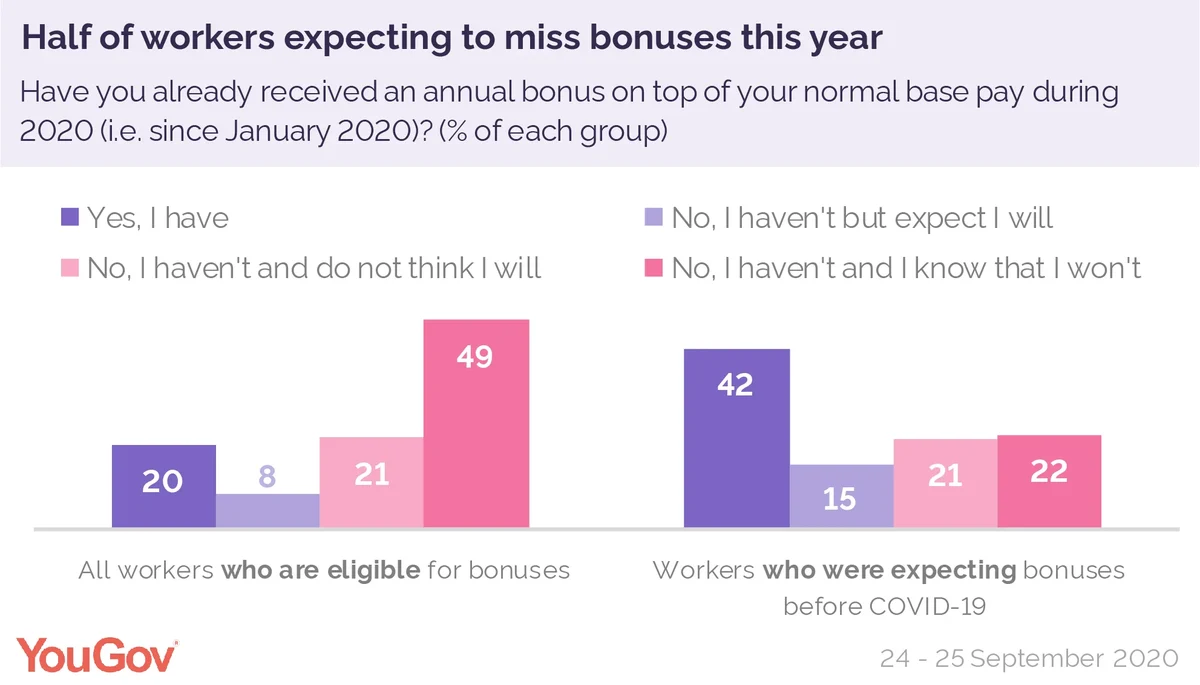 The data suggests a slight gender split among those who are eligible for a bonus – regardless of whether they expected to receive one before the pandemic or not. Three-quarters (75%) of female workers have neither received a bonus nor anticipate getting one compared to 66% of male employees. Meanwhile, three in ten (31%) men expect an annual bonus this year next to just a under a quarter (23%) of women.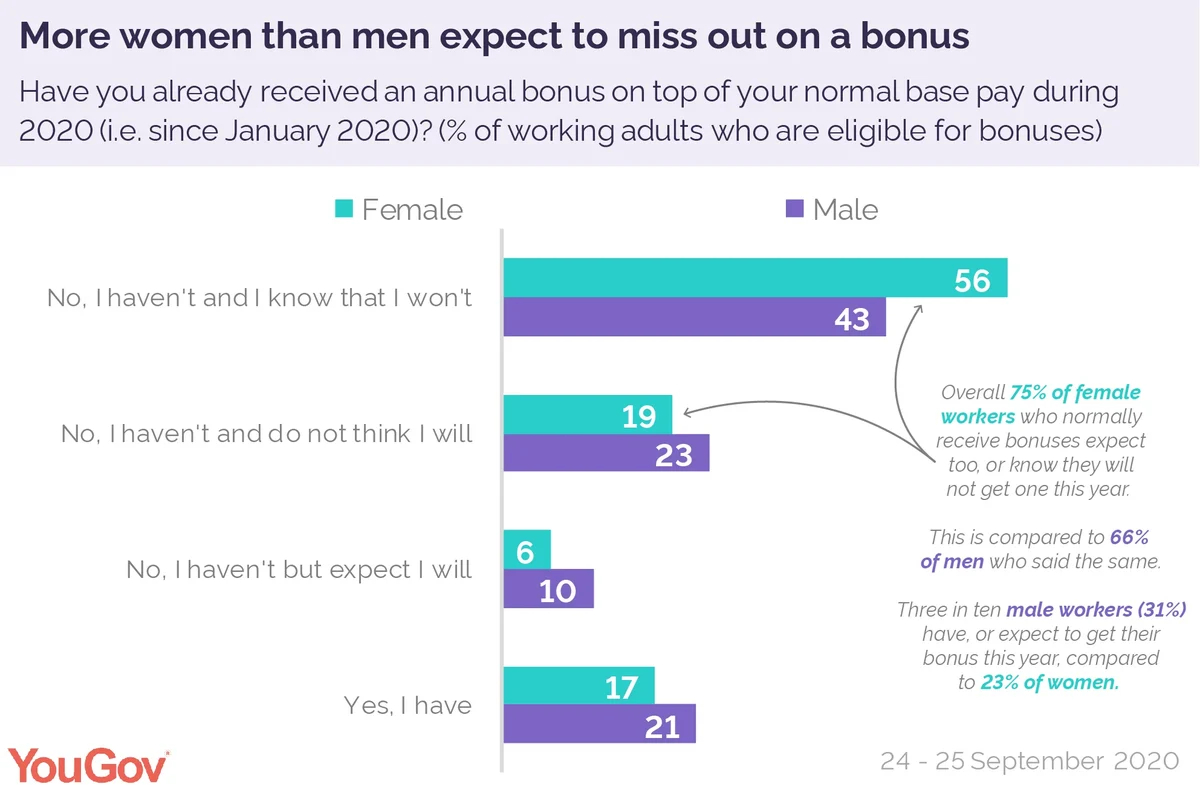 Workers in the ABC1 social grade generally feel they are in a better position about bonuses. They are more likely than C2DE employees to expect one (27% vs. 15%) be eligible for one (61% vs. 47%) and to say they have received a bonus (31% vs. 22%).