Most Brits still stick with their current account for decades - but one in eight (13%) have switched in the past three years
There is an old adage that an Englishman is more likely to change his wife than his bank account. Results from YouGov Profiles reveal that this saying may be based on a foundation of truth. Despite initiatives like the Current Account Switch Guarantee and banks offering upfront cash and better interest rates to switchers, consumers are still reluctant to change their main current account.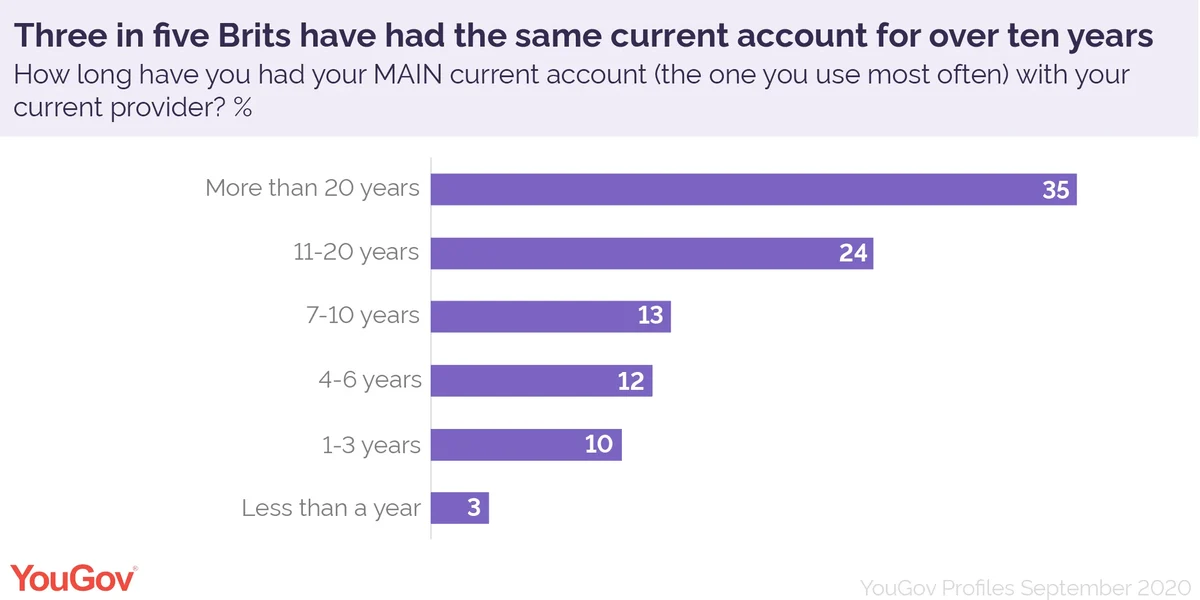 Over a third of Brits have had the same current account for over 20 years (35%), while a quarter (24%) have had it for 11-20 years. Another one in four people (24%) have banked with the same provider for 4-10 years.
Meanwhile, a tenth of consumers changed their account in the last one to three years, while a tiny minority (3%) say they have switched less than a year ago.
Some 13% plan to switch or open a new account in the next 12 months
While many banks have stopped or dialled back their switchers' deals during the pandemic, 7% of the public say they're likely to change their main current account within a year. Another 6% expect to open a new additional account.
But Britain's Big Four – Barclays, HSBC, NatWest and Lloyds – are all high in consideration with these consumers, while Monzo is the only challenger bank to make the top 15.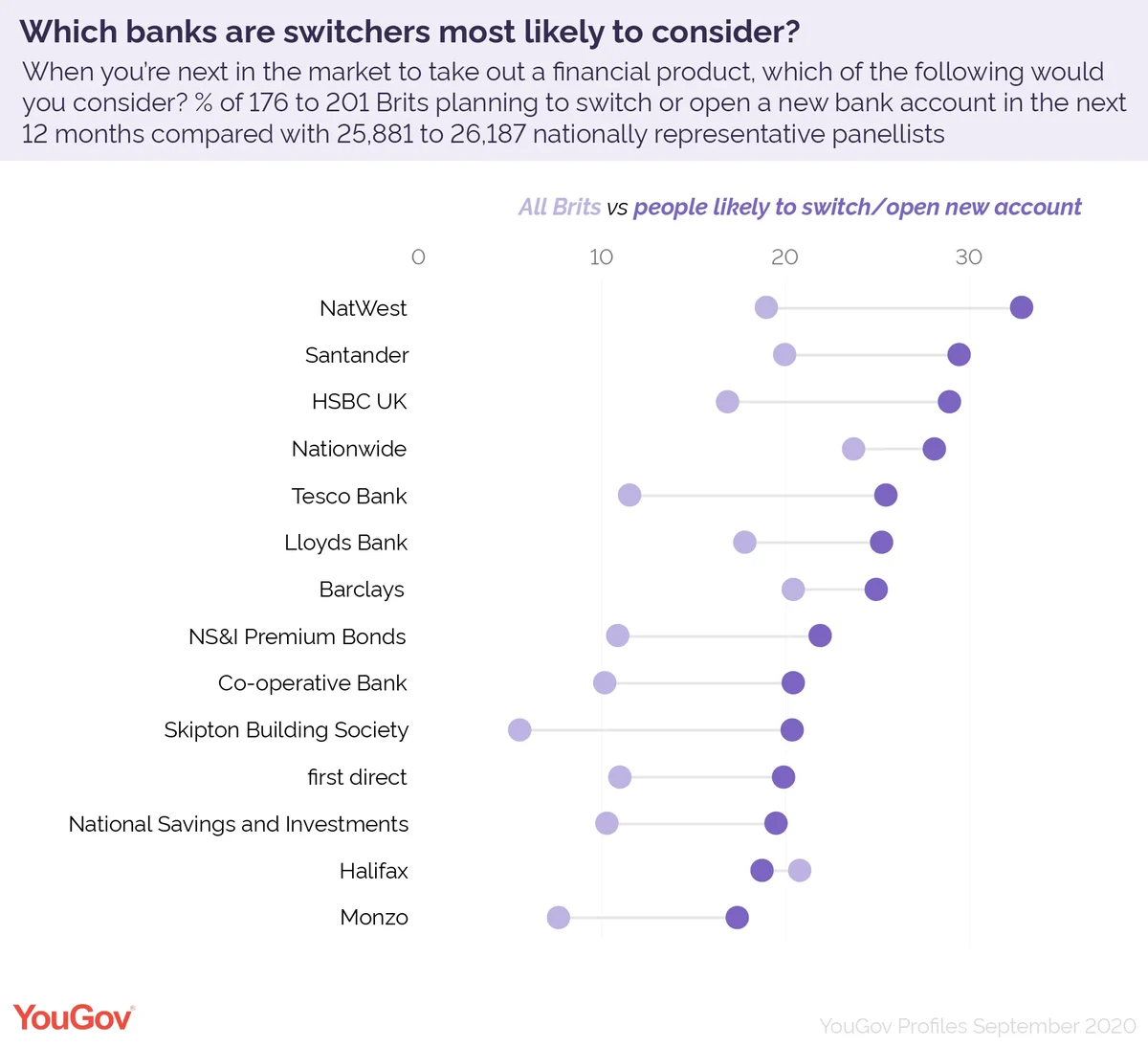 A third of people planning to switch or open a new account (33%) would consider NatWest – the highest of any bank. This compares with a fifth of the general population (19%).
Santander and HSBC, which currently offers switchers £125 to open an account, share second place at 29%.
Nationwide comes third at 28%. Meanwhile, Tesco Bank, which is twice as popular with this segment as the wider public, at 25% vs 12%, is also popular.
Another outlier is Skipton Building Society, which ranks 10th in popularity among people likely to switch or branch out, with a fifth (20%) saying they would consider it. This compares with only 6% of all Brits.
One in six (17%) would consider Monzo. While some way from the top, the challenger bank is much more popular among those considering switching or opening an additional account than with all Brits (8%).