Insurance company Admiral saw the highest growth in new customers in its sector between January and August this year compared with the same period in 2019
Some 8.4% of the public bought insurance products from Admiral between January and August this year. This is an increase of 1.8 points from 6.6% during the same period last year.
It is the highest growth in customers among insurers. Hastings Direct come second with 5.3% of the public, up from 4.5% from January to August last year. Axa have also seen a small increase from 3.6% to 4.4%.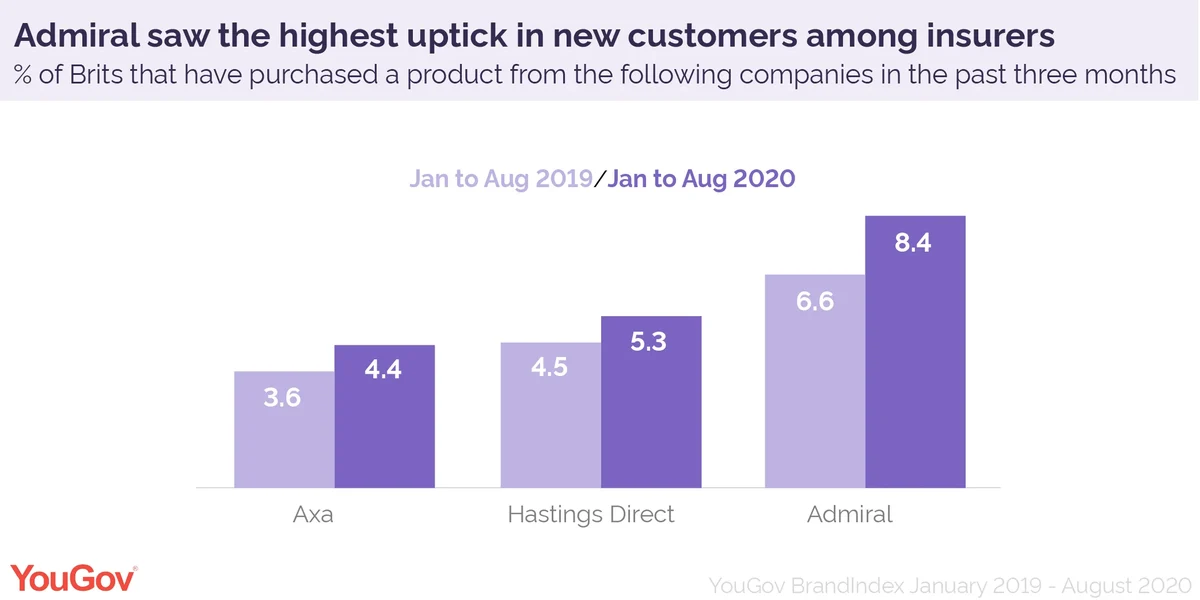 Admiral's customer growth has been steady over the past six months
Admiral, which sells car, home and travel insurance, saw their customer base rise from 6.5 % on 1 January to 9.1 at peak on 22 July.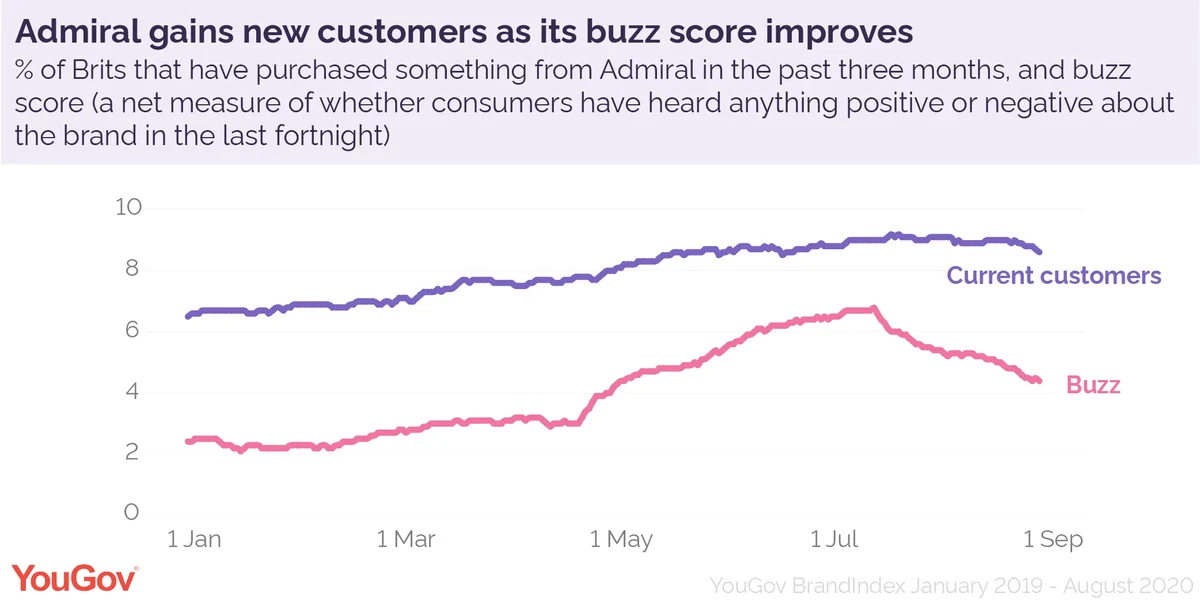 The period includes several months of lockdown, during which Admiral made huge savings as driving accidents plummeted while people stayed home. This resulted in profits rising 31% in the six months to the end of June.
It passed on some of these savings by giving all motor customers a £25 stay-at-home refund and staff bonuses worth £1,800 each.
Admiral's success is reflected in its Buzz score – a net measure of whether consumers have heard something positive or negative about the brand. It jumped from 2.1 during its lowest point in January to 6.8 at its peak in July.
Highest growth among 18- to 34-year-old women
Admiral's highest customer increase from January to August was among women aged 18 to 34. About 16% of this group had used the brand in the past three months in July – up from 10% at the start of the year.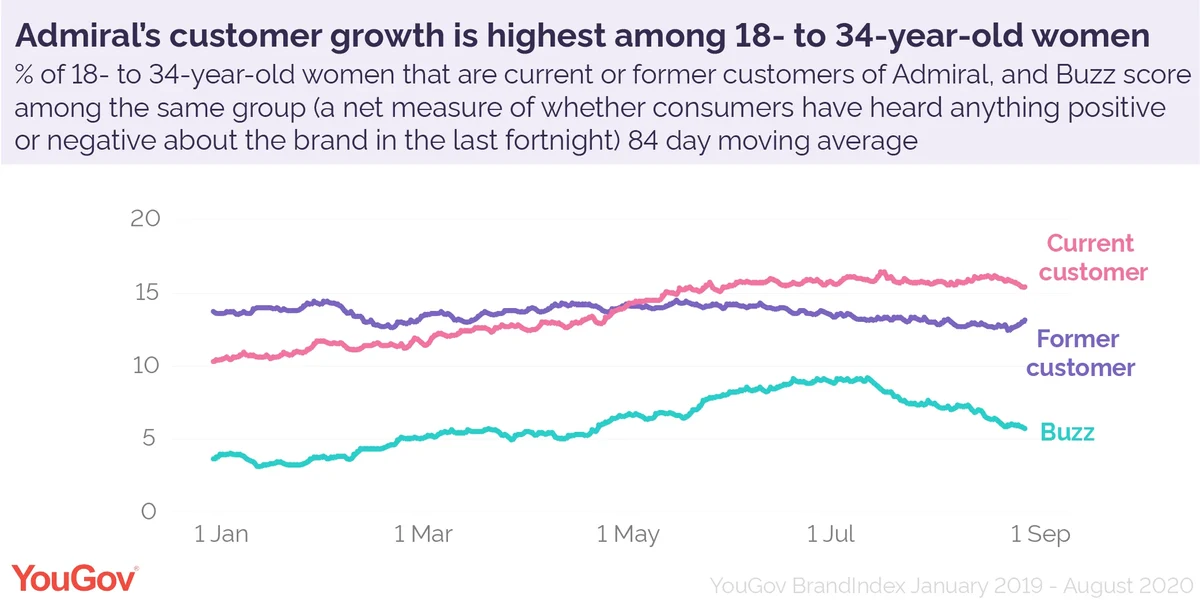 During the same period Admiral's former customer rate among 18- to 34-year-old women fell from 14% in January to 12% in August. And its buzz score with the same segment jumped from 3 points in mid-January to 9 points in mid-July.