They join the half of bosses who were already believers
One of the biggest impacts of the coronavirus outbreak has been hundreds of thousands of workers logging-in from home for the first time, and demonstrating that centralised offices are not necessarily essential.
A previous YouGov poll in May showed that 38% of the workforce were working from home the whole time, up from 7% prior to lockdown. Now a new YouGov survey of UK business leaders finds that many bosses have changed their minds about the practice.
A quarter of bosses (25%) say that before lockdown they had been sceptical that staff could or would work effectively from home, but are now convinced they can. They join the ranks of the 49% who were already sold on the subject.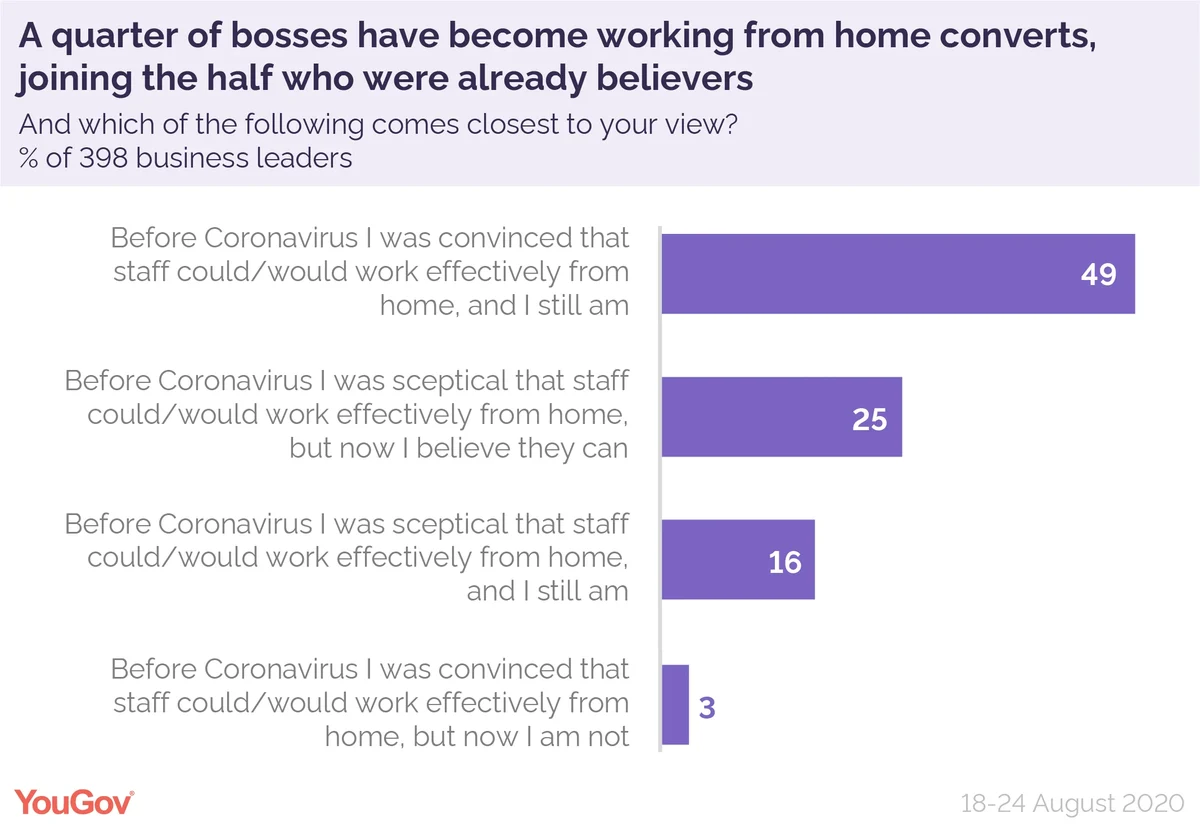 Nevertheless, one in six bosses (16%) have seen nothing over the last five months to convince them that their staff are performing as well from home as they would be in the workplace. But a mere 3% have been turned against working from home as a result of the lockdown.
In those companies where few or no staff were allowed to work from home prior to coronavirus, but where all or most now are, bosses are even bigger fans. Close to three in ten (29%) are now converts, with just 10% remaining unconvinced of the merits.
It is just as well that so many managers have come round to working from home, as it's seemingly going to be in place for some time to come, despite the PM urging staff to return to their old places of work. Among workplaces whose premises have already reopened, 77% are still allowing staff to work from home if they wish. Only 21% are forcing their staff to trudge back.
Firms that have yet to reopen their doors are even more likely to say that staff will be allowed to keep working from home once they do so. Fully 92% will say to colleagues that they can continue to contribute from their home, with only 3% saying staff will be required to attend once more.
Business outlook brightens since June – but the Government does not benefit
We also asked directors to tell us what the outlook was for their company. Currently 31% of bosses say they think their company will be doing better in 12 months than it was before the coronavirus outbreak. A further 37% expect to be at about the same level, while 30% think their firms will be worse off.
This is a marked improvement from our previous survey in late May and early June, when 27% said they expected to be better off, 34% the same and 39% worse off.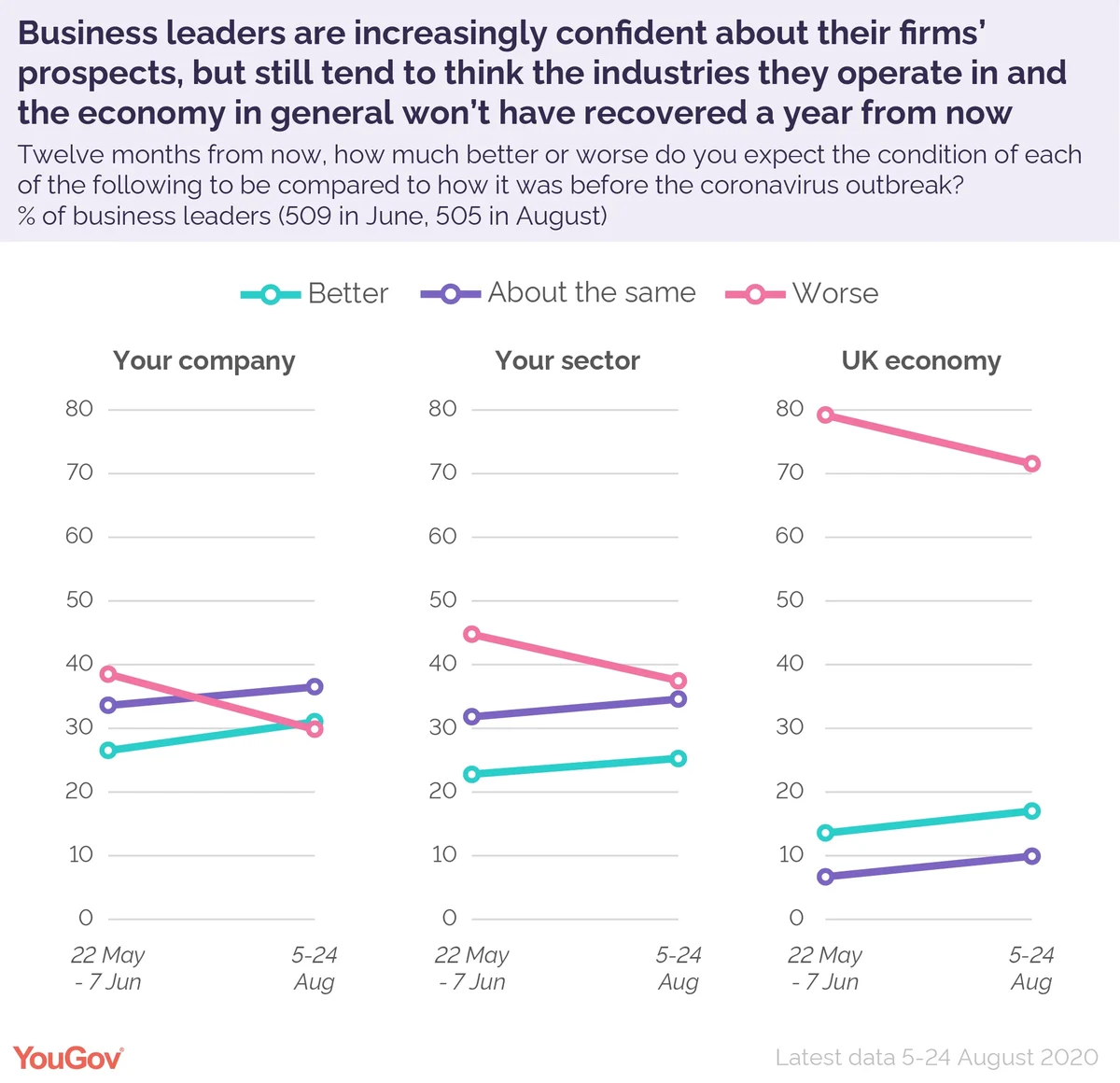 There have been similar shifts in the outlook of bosses for their industry and the economy in general, with the numbers who think they will be worse in 12 months falling from 45% to 37% and 79% to 72% respectively.
Despite the reduced pessimism, approval of the Government has fallen among business leaders. In June 48% said they thought the Government was doing a good job of handling coronavirus when it came to the impact on business – that has since dropped to 42%.