Chancellor Rishi Sunak presents his first Budget today – but over a fifth of the public don't know what he does, or what the Treasury is
New YouGov data shows many Brits don't understand basic economic terms, meaning they would struggle to keep up with today's Budget coverage.
A quarter (23%) of the public don't understand the meaning of 'the Chancellor of the Exchequer', and 4% have never even heard of it. Similarly, 22% of Brits don't know what the Treasury is, and only a third are certain of what it means.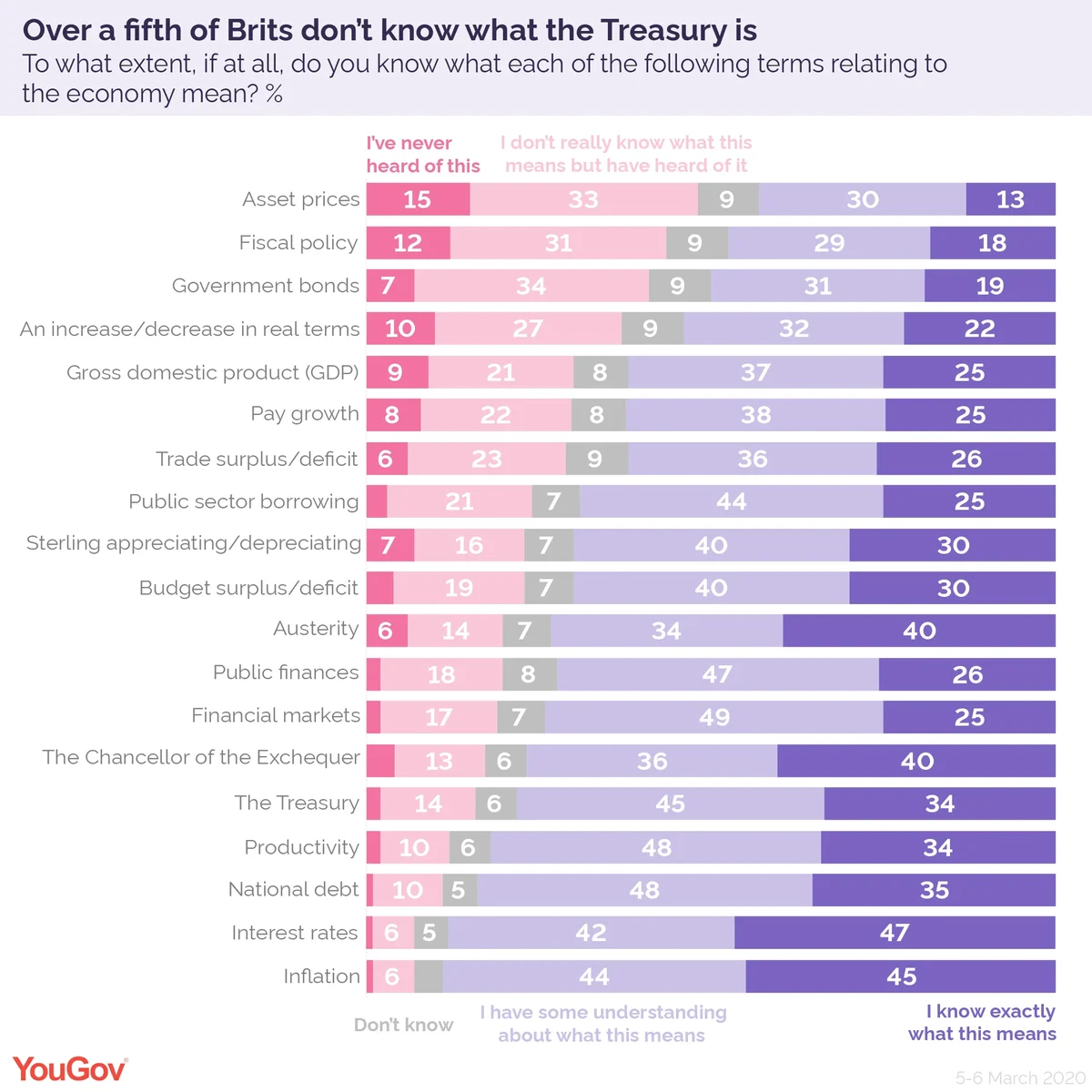 One of the most common economic terms, gross national product (GDP), which describes a country's total production, is meaningless to nearly two in five Brits. This includes the 9% who say they've never come across it. Only a quarter of the population are convinced they know what it means.
The term most Brits struggle with from our list is "asset prices", which refers to the value of either a physical asset like a building, or a financial asset such as a loan. Over half of the population say they don't understand it, while only 13% are sure of its meaning.
Fiscal policy, which is when the government adjusts taxes and spending, and government bonds, meaning government debt, are not far behind - about half of Brits don't understand what the terms mean.
Another expression many people grapple with is an increase or decrease 'in real terms', meaning a figure that has been adjusted for inflation - 46% of the population don't understand the concept.
Over a quarter of Brits are also in the dark about what austerity is – a term that became common in the wake of the financial crisis to describe the measures the Government took to rein back on public spending to curb rising national debt. But its prominence in the news seems to have registered with most Brits (74%), including 40% who say they know exactly what it means.
The Bank of England announced this morning that it has cut UK interest rates to shore up the economy during the coronavirus outbreak. While interest rates are among the best known terms we put to the public, 12% of Brits are still unaware of what they are.
The term most Brits understand is inflation, but one in nine (11%) are unsure of what it is.
Women report lower understanding of economic terms
For nearly every term in the survey, a higher number of women said they didn't understand it.
The most "unequal" terms are GDP and fiscal policy. Over twice as many women as men say they don't know what GDP is, at 51% compared with 24%. Similarly, two thirds of women couldn't say what fiscal policy is, in contrast to about two in five men.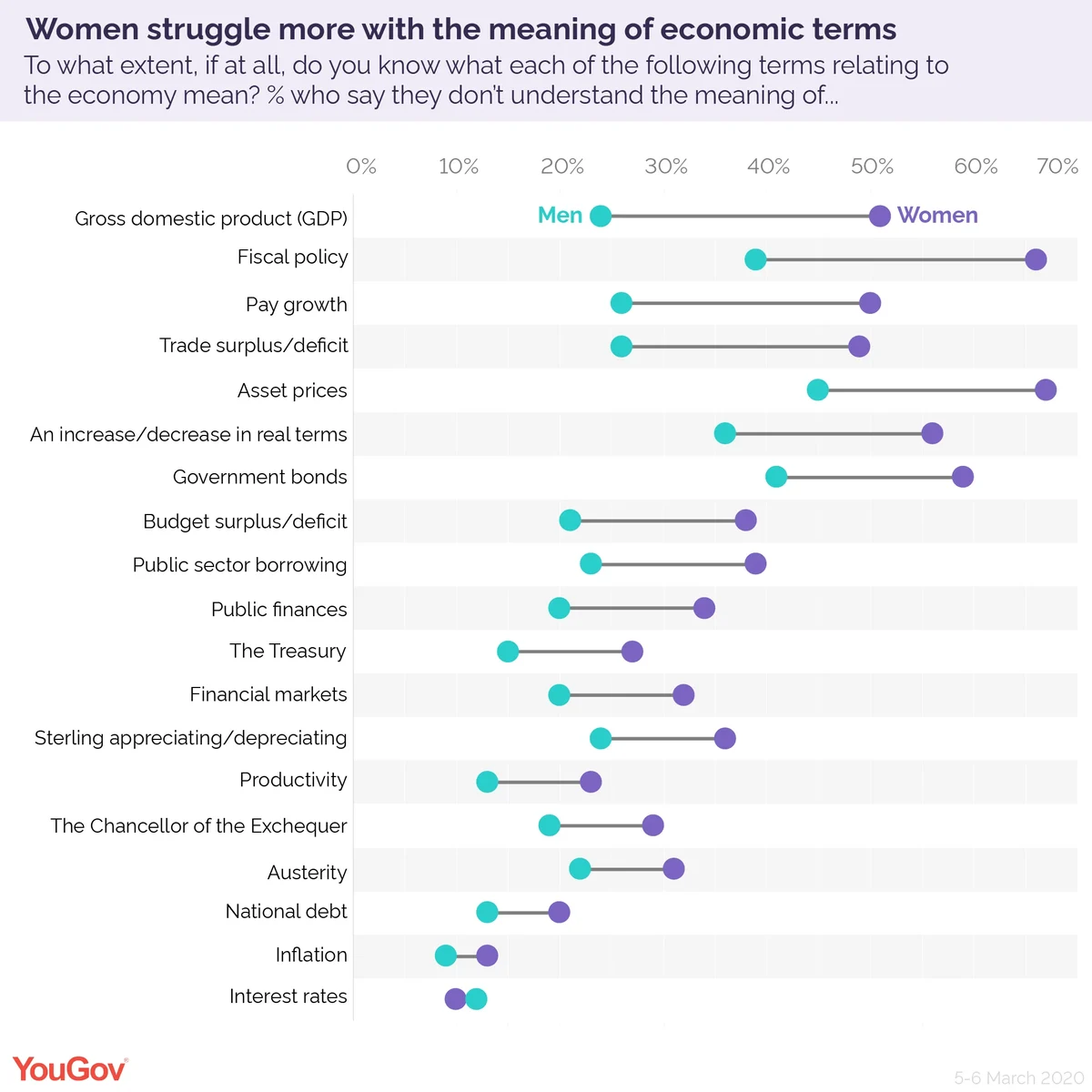 The expression "pay growth", meaning how much wages are going up or down, was unknown to half of women. In comparison, a quarter of men failed to understand it.
The only terms that a similar number of women and men struggle with are "interest rates" (10% of women don't understand versus 12% of men) and inflation (13% versus 9%). These terms had the highest rates of understanding overall.
Photo: Getty