As one of her final acts as Prime Minister Theresa May committed the UK to becoming a net-zero carbon economy by 2050 – but many companies are failing to prepare
New carbon emissions targets mean that as much as possible of the UK's carbon dioxide emissions will need be cut by 2050, and those remaining will have to be offset with new technology such as carbon capture and storage. But is anyone actually acting?
New YouGov B2B polling shows that just under half (46%) of businesses in the UK have made plans to go carbon neutral by 2050 – with one in eight (14%) of businesses set to kick their carbon emissions in the next year. One in ten (8%) business people say their company is already carbon neutral.
However, despite the new rules, a third (31%) of businesses say they have no plans to be net carbon neutral at all.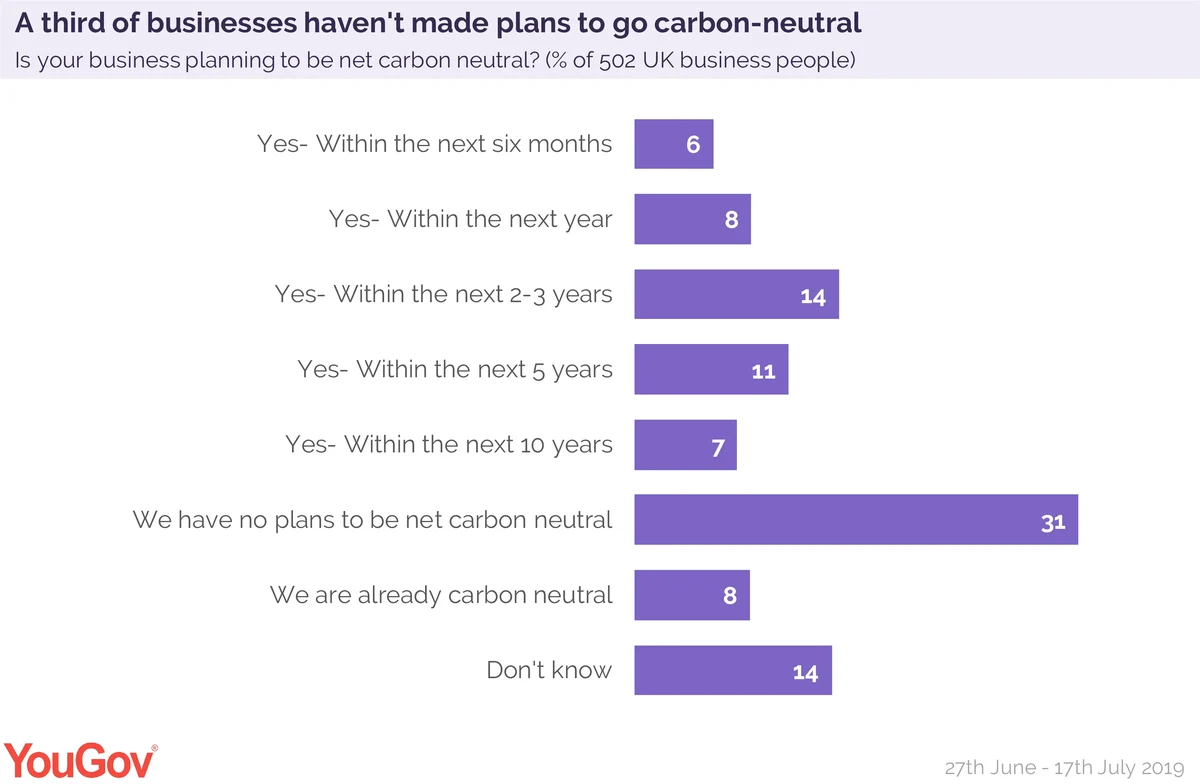 However, over half (59%) of business people think that business and industry can an effective force in combating climate change.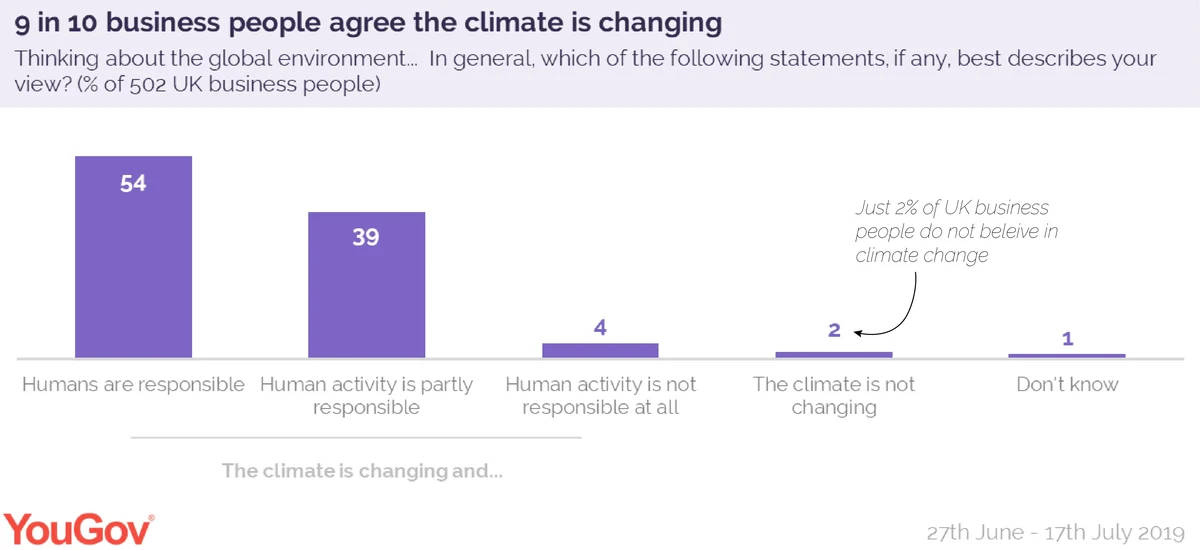 Despite a third of businesses not planning to go carbon-free, the vast majority of business people (92%) say they believe the climate is changing and that humans are at least somewhat responsible, with just 2% responding they do not believe the climate was changing at all.
Image: Getty