As the Labour party promises to introduce a four day working week within ten years - workers and businesses are united in their support for three-day weekends.
A long weekend is a rare treat, but if Britain switched to a four-day working week it would become routine. And our latest research shows that both workers and employers support the idea.
Proponents of the idea claim that giving employees an extra day off every week can cut costs for businesses and boost productivity as workers benefit from a better work/life balance.
New YouGov B2B polling shows that nearly two thirds (64%) of 502 UK business people would support the idea of adopting a four-day week.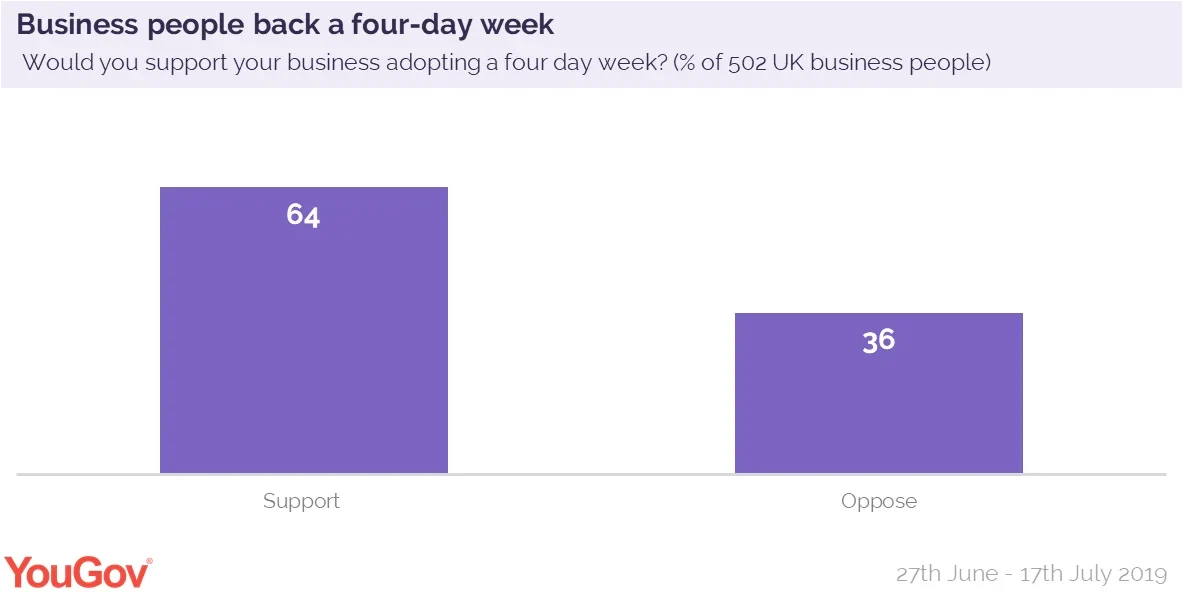 Larger businesses with 500 or more employees were most receptive to the idea, with 73% support. Businesses in London were most likely to be in favour, with 77% support.
This is in line with the nearly three quarters (74%) of workers who say they can complete an entire week's work to the same standard in just four days.
As well as being more productive, 71% of Britons think a four-day week would make the nation happier.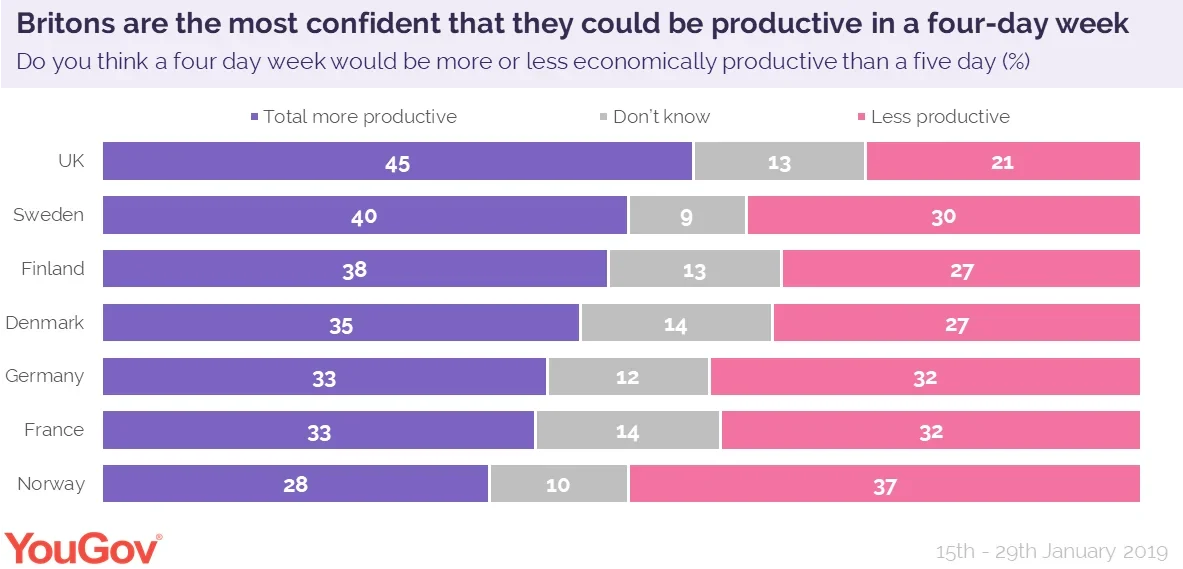 Britons are also the most optimistic about their productivity in a four-day week compared to their European neighbours, with 45% saying it would bring a boost. Norwegians are the most sceptical about the prospect, with less than a third (28%) thinking they could be just as productive in four days as five.
Oliver Rowe, YouGov Head of Corporate Reputation and Business Research said; "The UK's managers like the idea of a four-day week, maybe eyeing a potential productivity boost. Certainly our data shows that workers feel, on balance, that such a move would make them more productive."
Image: Getty