A new YouGov survey in conjunction with Teneo Blue Rubicon and McDonald's reveals that almost six in ten (58%) UK workers would choose to start work earlier than 9am if they could leave earlier than 5pm.
The survey, conducted among over 1,800 UK workers, shows that just 6% of UK workers are working a 'normal' 9-5 day.
Almost four in ten (37%) in the UK who work full time say that they would most like to work between 8am and 4pm. Working from 7am to 3pm is preferential to working 9am-5pm (21% vs 16% respectively), but working 10am to 6pm is favoured by 11% of those working full time jobs.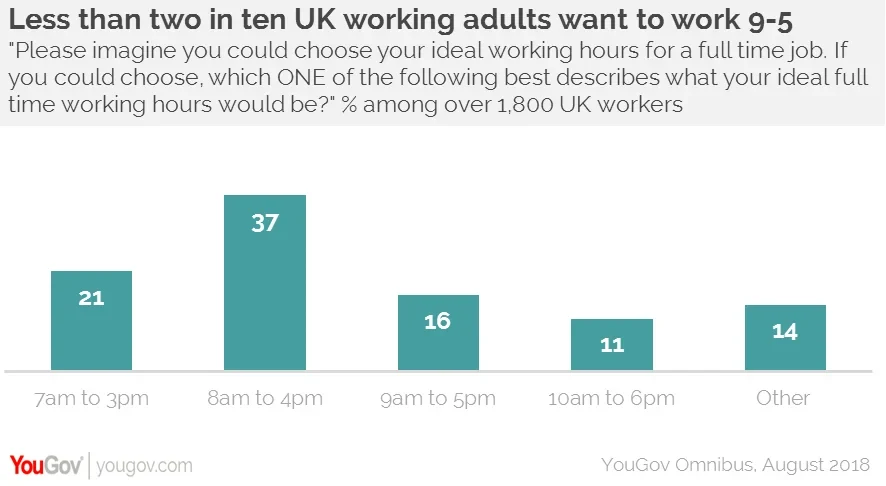 When asked what UK adults think a job would need to offer for it to be considered a "good job", a sociable and friendly working environment came out joint top with high pay (63%), followed by flexibility to work the hours and patterns that suit them (61%) and a convenient location (60%).
Though flexibility is already part of everyday life for many. Four in ten (42%) work flexibly in some form or another, such as job sharing or compressed hours.
It is important to people of all stages and different ages, with almost four in five (78%) of parents who work flexibly saying it allows them to juggle work with family commitments, and 83% of students stating that flexible working allows them to juggle work with studying.
Image Getty