Another one in twenty people expect to start next year's Christmas shopping before the end of the year
Some Britons have already started buying gifts to put under the tree at Christmas next year, new YouGov data shows.
Some 7% of the public say they had already done so by the time the survey was conducted (18-21 December), while another 5% say they planned to buy presents prior to Christmas this year (2%) or before the end of the year (3%).
One in twenty (5%) also say they plan to start buying Christmas gifts in the January sales or just in January general.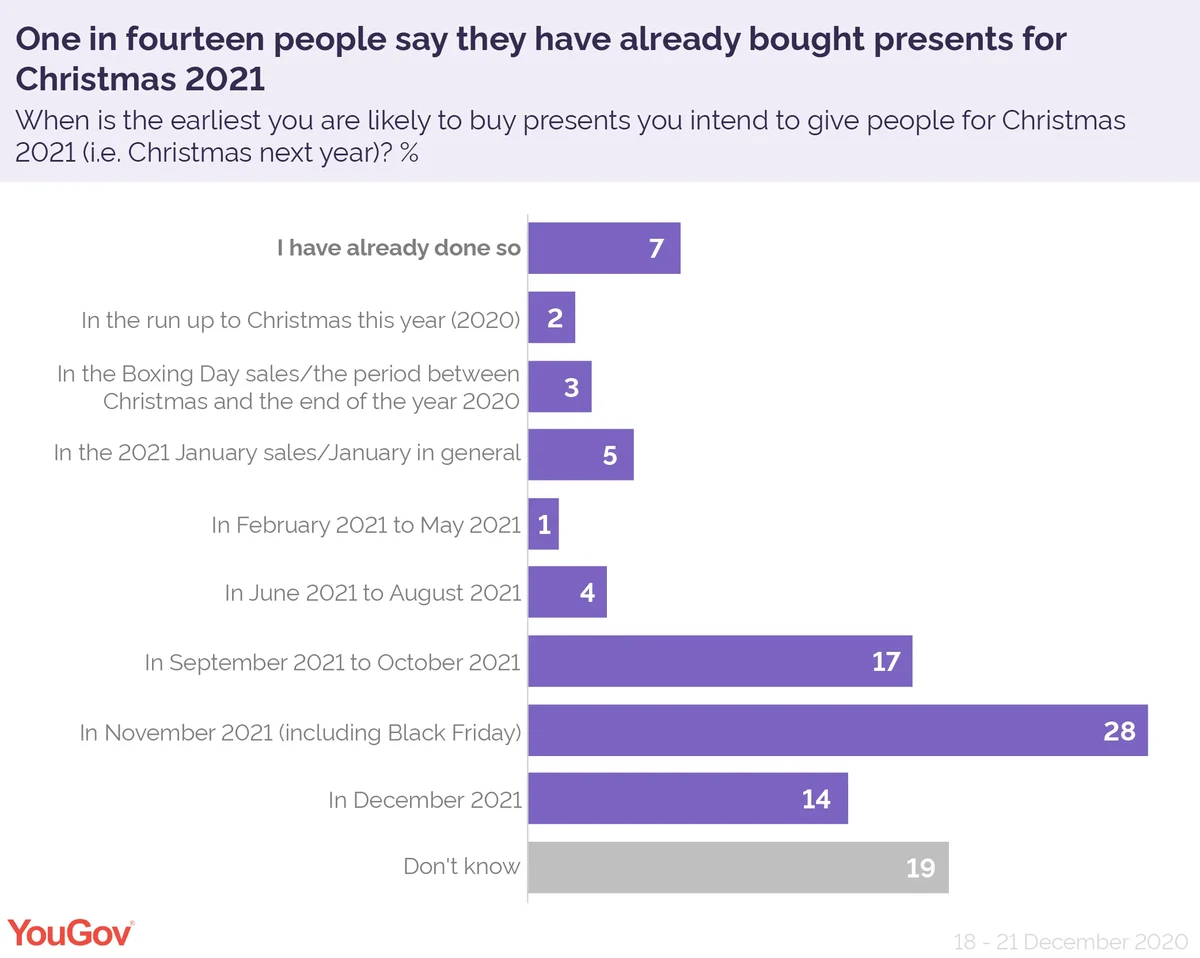 Most people prefer to wait, however. Three in five (59%) plan to buy their gifts either in September (17%), November (28%) or December (14%) next year. This corresponds with separate YouGov data which shows that on 1 December only 17% of Britons had not bought any Christmas presents at all for this year.
While there are only marginal differences across age and gender, men are slightly more likely to put off Christmas shopping for as long as possible. About a fifth of men (18%) say the earliest they're likely to buy presents for Christmas 2021 is in December 2021. This compares with one in nine women (11%).