Most Britons would not be too upset if someone passed on one of their gifts to someone else
Tis' the season of naff secret Santa presents from colleagues, and well-intentioned but misguided gifts from distant relatives. But what to do with all these appreciated yet unloved gifts? Some may choose to pass on unwanted presents to those who might better enjoy them, but is re-gifting an acceptable practice according to Brits?
Overall, 57% of Britons think that re-gifting a present to another person is acceptable, with 38% saying this is "fairly" acceptable and just shy of one in five (19%) saying re-gifting is "very" acceptable.
A third of Britons (37%) disagree, and say that it's not acceptable to pass on unwanted gifts to others, including 11% saying doing so is "not at all" acceptable.
Close to two-thirds of women think re-gifting is acceptable (64%) compared to only half of men (50%) who say the same.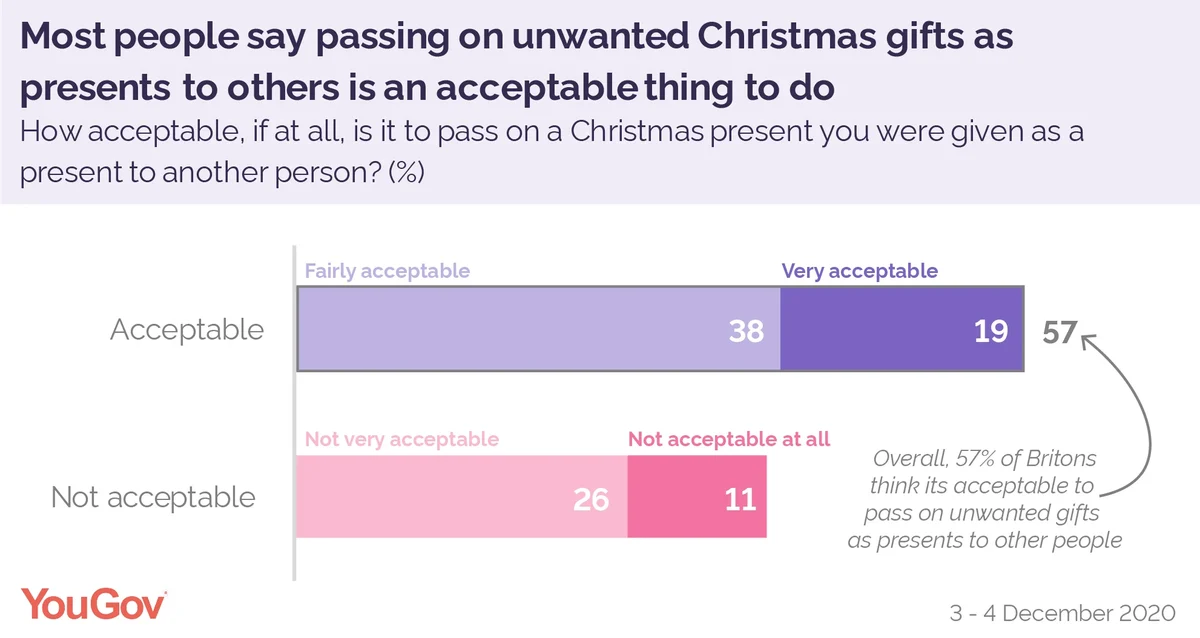 Women are more likely than men to have re-gifted presents
With a majority of Britons saying passing on presents is acceptable; how many are willing to own up to doing so?
Two in five (40%) Britons say they have used an unwanted present from one person as a present for another, compared to 55% who say they haven't done so.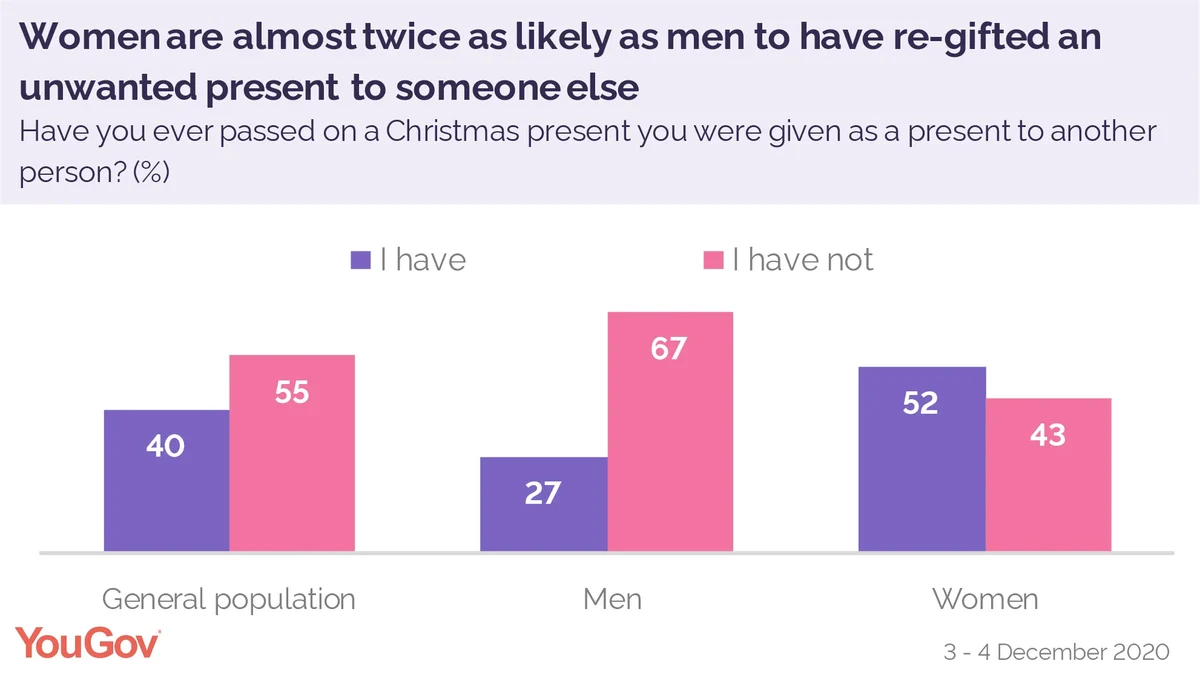 Given that women are more likely than men to think that re-gifting is acceptable, it is no surprise to see that they are also much more likely to have passed on a present themselves. In fact, women are nearly twice as likely (52%) as men (27%) so say they have re-gifted presents.
It's all very well endorsing passing on a gift to someone else, but what if it was something you'd put time and care into picking out for your recipient to them give away? Most (60%) say they would not be upset if their present was passed on to someone else, compared to just over three in ten (32%) who would be upset.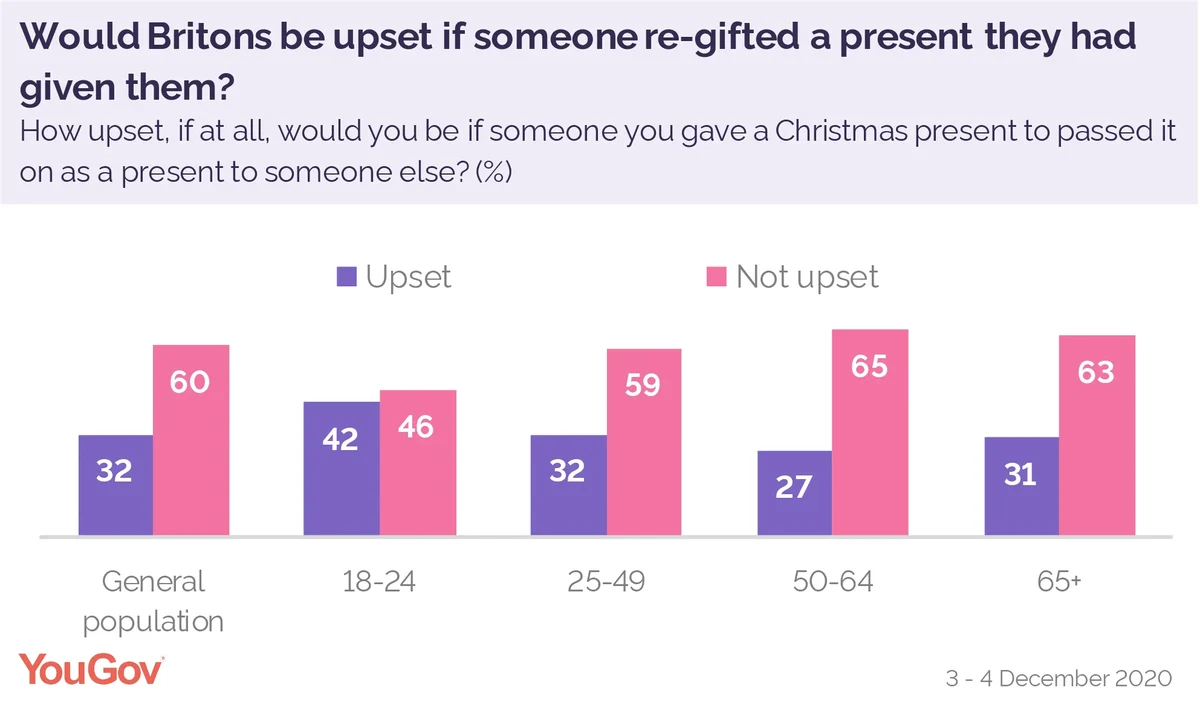 Younger people are split on the issue, with two in five (42%) of Britons aged 18-24 saying they would be upset if someone re-gifted a present they had purchased compared to 46% who would not. This sentiment fades with age however, as the majority in each of the other age groups say they would not be upset by someone re-gifting a present they had given.