Recent advert lists what British workers are supposed to miss about the workplace – but is it correct?
Social media has been awash with pictures of a Dettol advert encouraging workers to be safe when returning to work. It asks workers to remember the things they miss about the office: workplace gossip, dressing smartly and… plastic plants.
YouGov asked Brits currently working from home whether they actually missed the naff plastic plants and the early mornings from the list, and if they consider their colleagues a "second family" like the Dettol marketing department suggests.
The ad also mentions seeing work colleagues and friends again, which two thirds (66%) of Brits say they do in fact miss, and another 49% also miss having face to face meetings as opposed to video calls.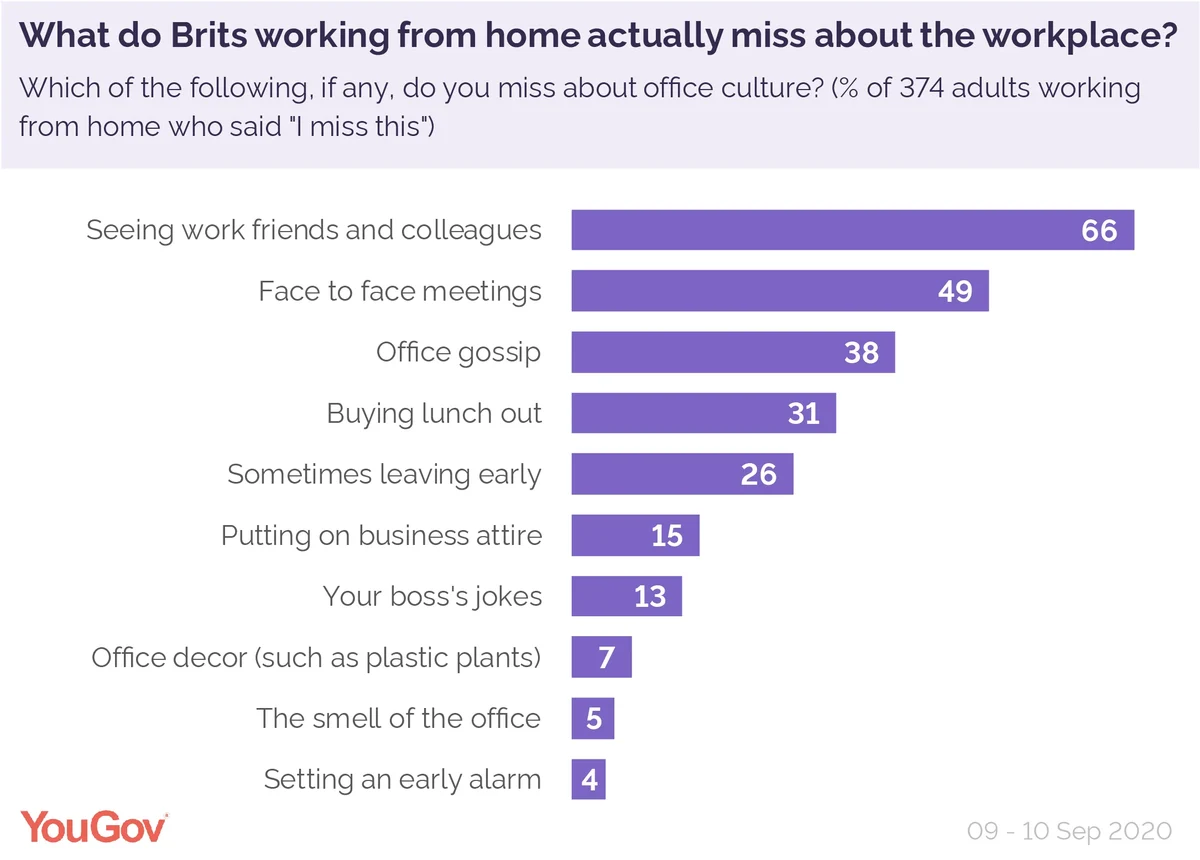 Other elements of office life that Dettol reference are not quite as well missed, however. Just over a third (38%) say they miss office gossip, but 40% do not.
In fact, those working from home miss gossip more than eating lunch out (31%) and even occasionally leaving early (26%) - but 40% also pointed out that they don't get to leave early at their workplace.
Only 15% of workers currently working from home say they miss getting dressed up for work, preferring the casual attire working at home affords, and even less miss jokes from the boss (13%). In fact, 52% of workers at home say they actively do not miss their manager's attempts at comedy.
Dettol specially mention plastic plants in their advert, but only 7% of workers say they miss this classic office décor item. As naff as they are, they fare better than the smell of the office (5%) and the early morning alarm (4%).
Perhaps the oddest choice of phrase on the poster was "seeing your second family" in reference to colleagues. Despite 66% of those currently working from home missing their colleagues, that seems to only stretch so far.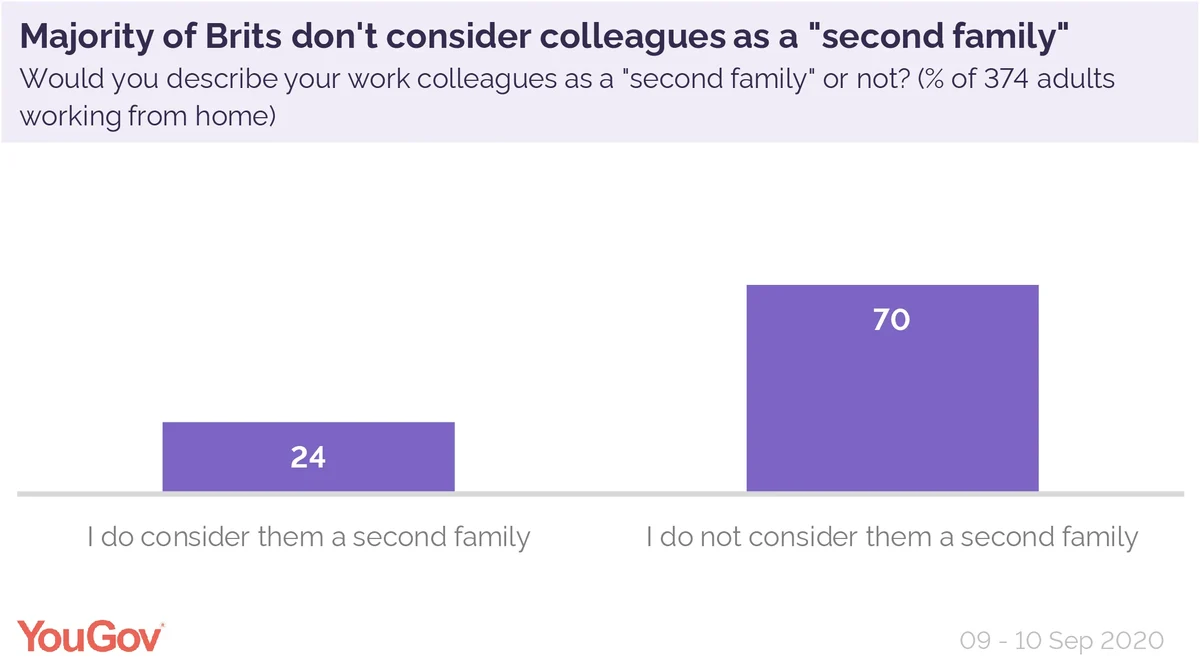 When asked, only 24% of Brits working from home say they would describe their colleagues and work friends in such a manner. The majority (70%) say they would not consider their work friends as a second family, with women working at home (28%) slightly more likely to describe their colleagues in such a way than men (21%).