We use YouGov Profiles to look at the kind of people who have been donating money in these straitened times
Despite the coronavirus crisis tightening many purse strings across the country, one in five Britons have donated to a charity in the past three months, according to data from YouGov Profiles.
Donors are especially likely to be older people, with 48% being aged 55 and above (compared to 38% of all Britons being this age. They are also more likely to be female (54%) than male (46%).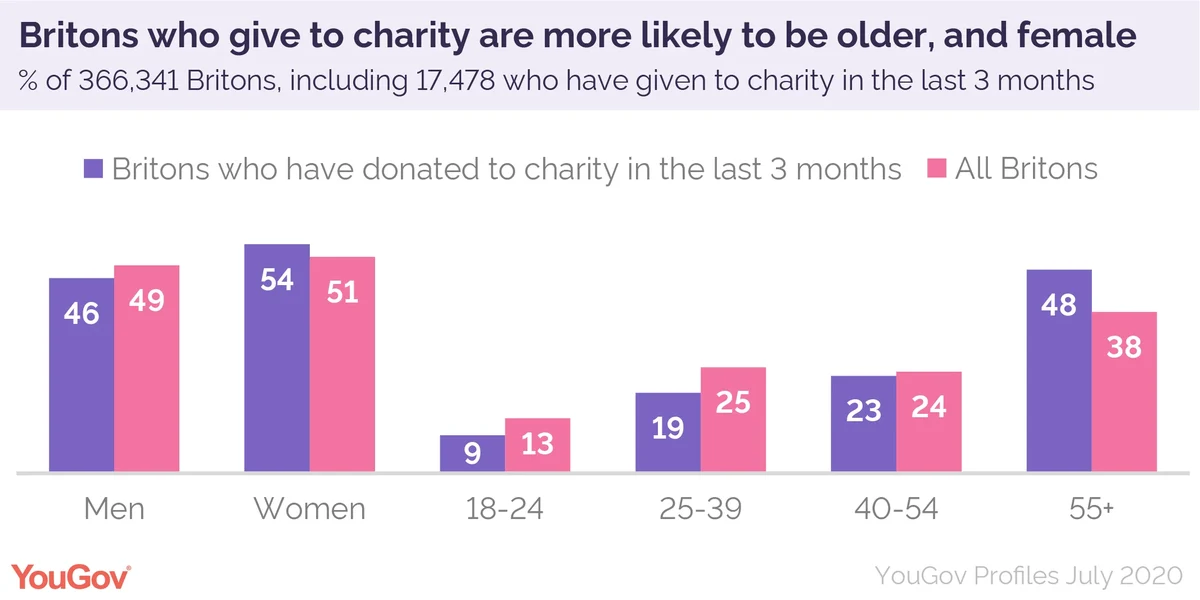 These donors were more likely to have given money as an ad hoc event (51%) than as part of a regular donation schedule (43%). One in nine (11%) gave ad hoc donations as well as having structured contributions.
Donors' personal income levels are largely identical to those of the population as a whole. Approaching half of donors (46%) have between £1 and £499 a month in disposable income, compared to 42% of all Britons.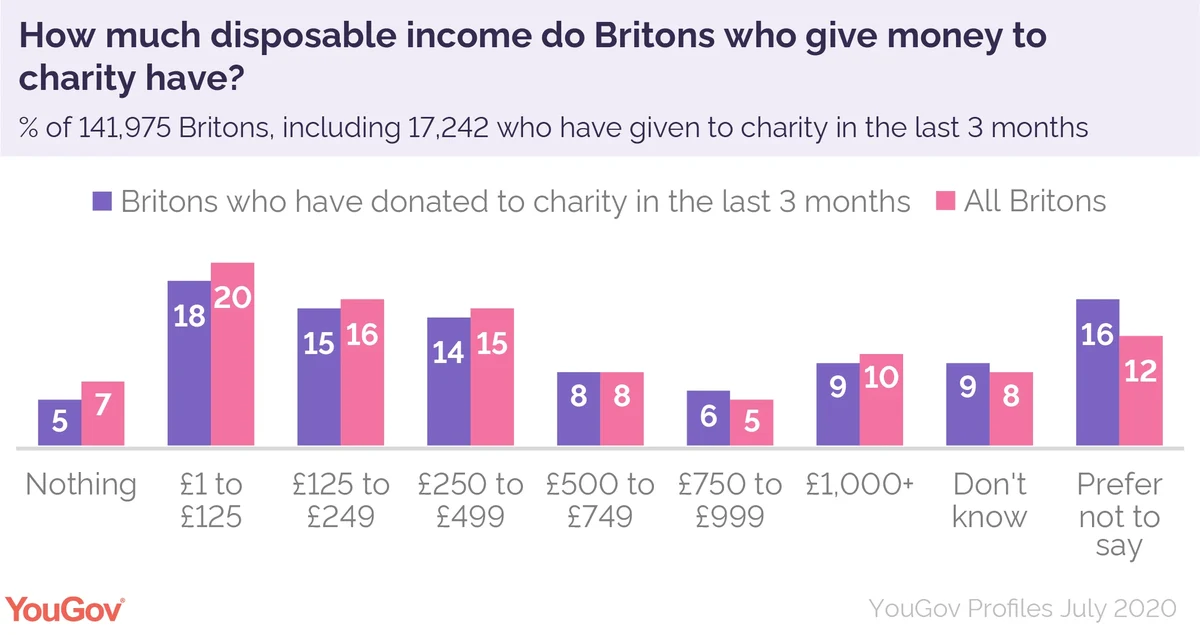 Charity-givers are most likely to have been donating money to health/medicine charities (30%) and animal charities (27%). A further one in five (20%) donate to children and youth charities.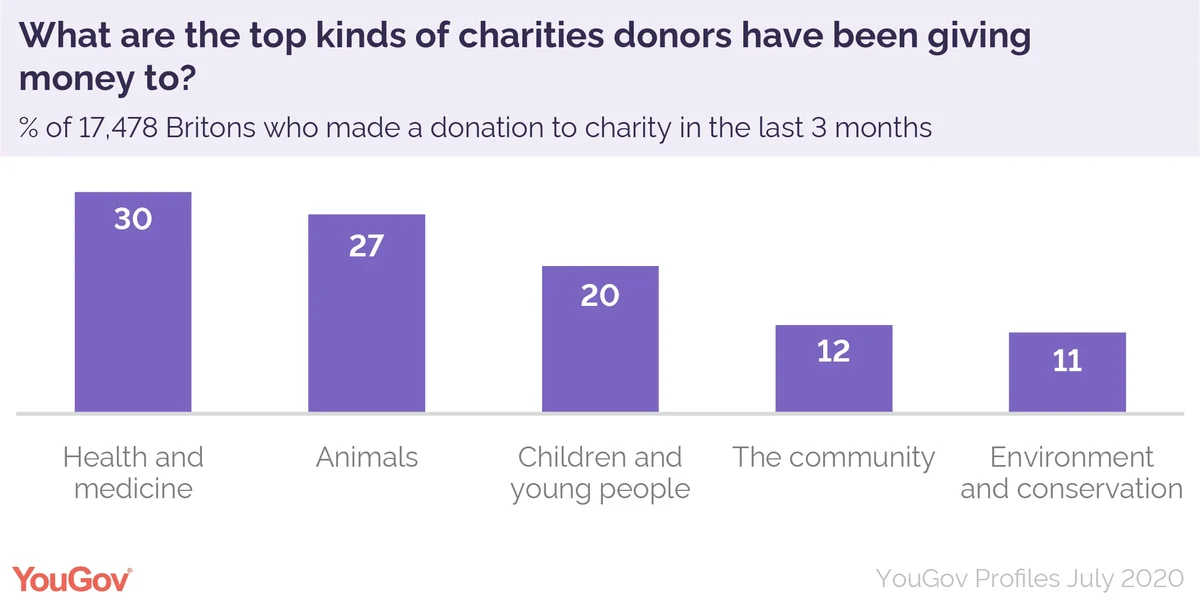 In terms of noticeable attitudinal differences, donors are more likely to agree with the statements "I make an effort to support local business" (75%, compared to 67% of the general population) and "I try to buy products made in my home country (64% vs 56% of all Britons).