A resounding victory for B&M
A new analysis of YouGov BrandIndex data compares the perceptions customers have of two key budget retailers: Poundland and B&M bargains.
While the brands may appear similar, across all key BrandIndex measures B&M outperforms Poundland.
B&M is particularly strong when it comes to our Recommend measure, i.e. whether someone would recommend the brand to a friend or not. B&M's score of 24.7 is almost double Poundland's 12.4.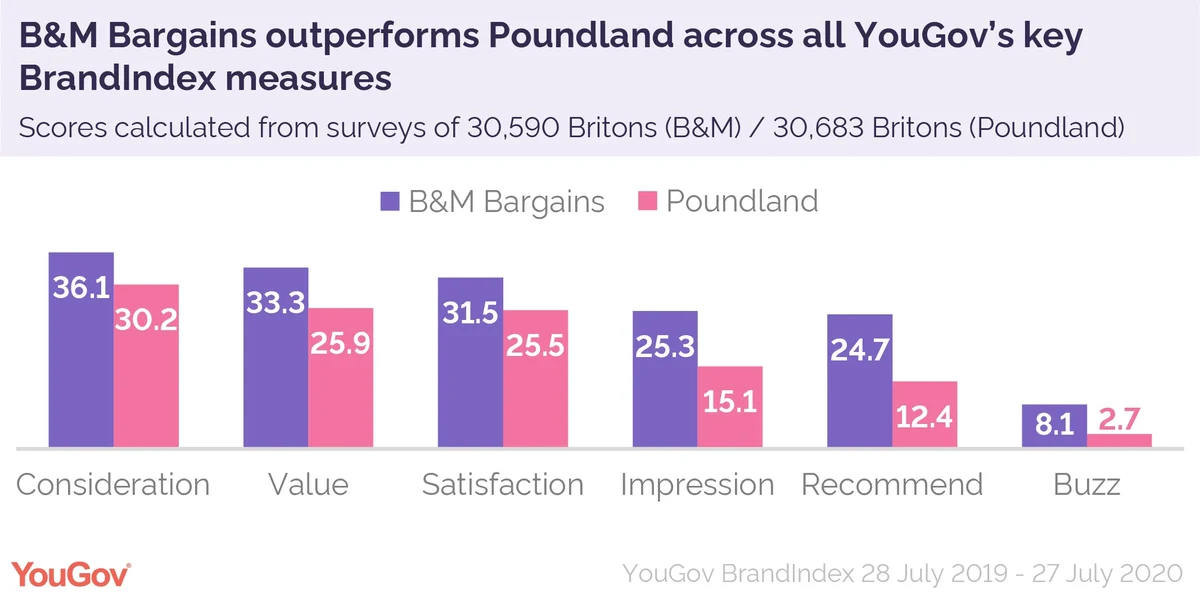 They also have a strong lead in our Impression measure, i.e. whether someone has a positive or negative impression of the brand, with B&M scoring 25.3 to Poundland's 15.1.
Both brands' customers tend to be among the slightly older crowd. A majority (57%) of both companies' shoppers are aged 45 and above, including 38% in both cases who are aged 55 and up.
Reflecting the distribution of stores across the UK, B&M's customers are much more likely to be in the North (34%) than Poundland's (22%), while Poundland has more shoppers in London (17% vs 6%) and the South (22% vs 17%).