With stamp duty frozen, estate agents will be urgently looking to reach customers - and partnering with Team GB has netted Purple bricks a silver medal
Chancellor of the Exchequer Rishi Sunak has announced a freeze on stamp duty for homebuyers, as part of wider measures to kick start the economy following the COVID-19 lockdown. Properties up to the value of £500,000 are set to be exempt from the tax, and as a result those looking to move or purchase a new home will be on the lookout for the best estate agent.
PurpleBricks, in partnering with Team GB for their recent advertising campaign, may become the first choice for many of those thinking about a move. Their adverts feature interviews with famous athletes, earning the estate agent the number two spot in the June monthly Ad Awareness rankings.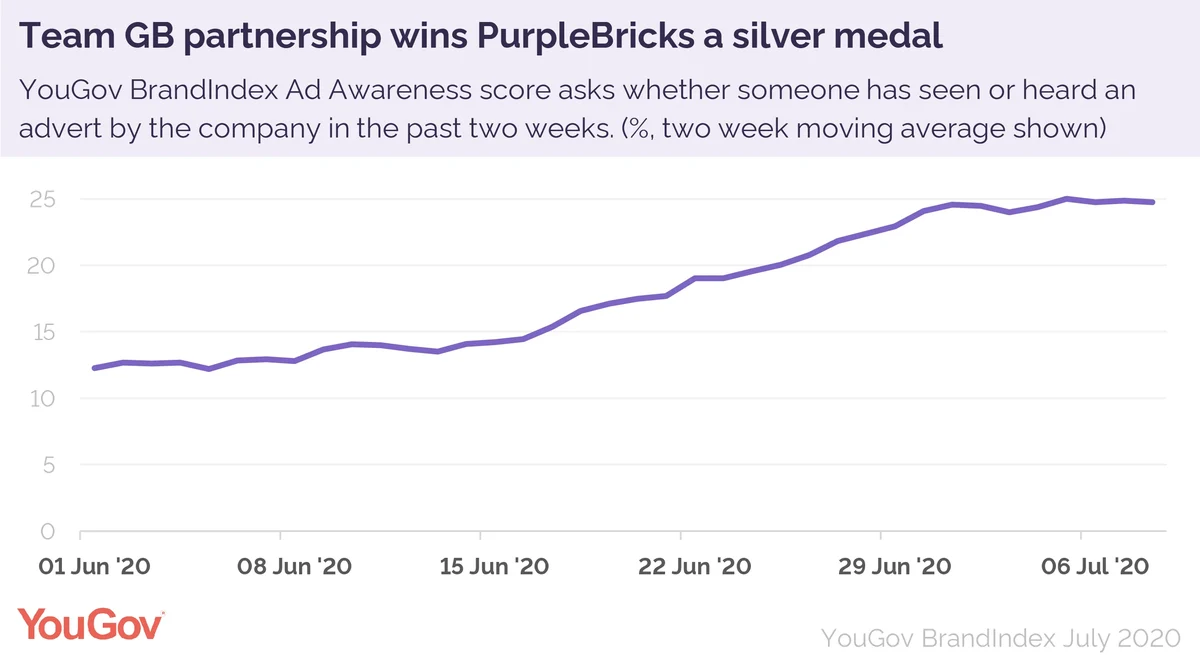 The brand saw an 8.5 point increase in its Ad Awareness score (which measures whether someone has seen or heard an advert by the company in the past two weeks) in June. The increase in score has also continued into July, with the brand having a score of 24.8 as of July 8th, up from 12.3 at the beginning of June.
PurpleBricks has also seen its Consideration score (whether someone would consider purchasing from the brand in future) among those Adults who look for property either entirely or mostly online boosted throughout June and July, rising from 22.3 and peaking at 26.9 in early July.
Learn more about YouGov BrandIndex here