This month McDonald's achieved the highest uplift in Ad Awareness of any brand in the UK with a +17.3 point rise
As the COVID-19 lockdown begins to thaw, McDonald's reopening has caught the public eye and landed the popular fast food chain the number one spot in this month's Ad Awareness rankings.
The advert, which details the precautions and changes the chain is making to keep customers and staff safe during the pandemic, was first published in May. However the video has been also used as part of promotions to advertise the return of McDonald's Drive Through after their temporary closure due to COVID-19 on June 4th, as well as the return of McDelivery.
Looking at a two week moving average throughout June, McDonald's Ad Awareness score (which asks whether someone has seen or heard an advert by the company in the past two weeks) rose to a peak of 35.1%, up from 17.7% at the end of May.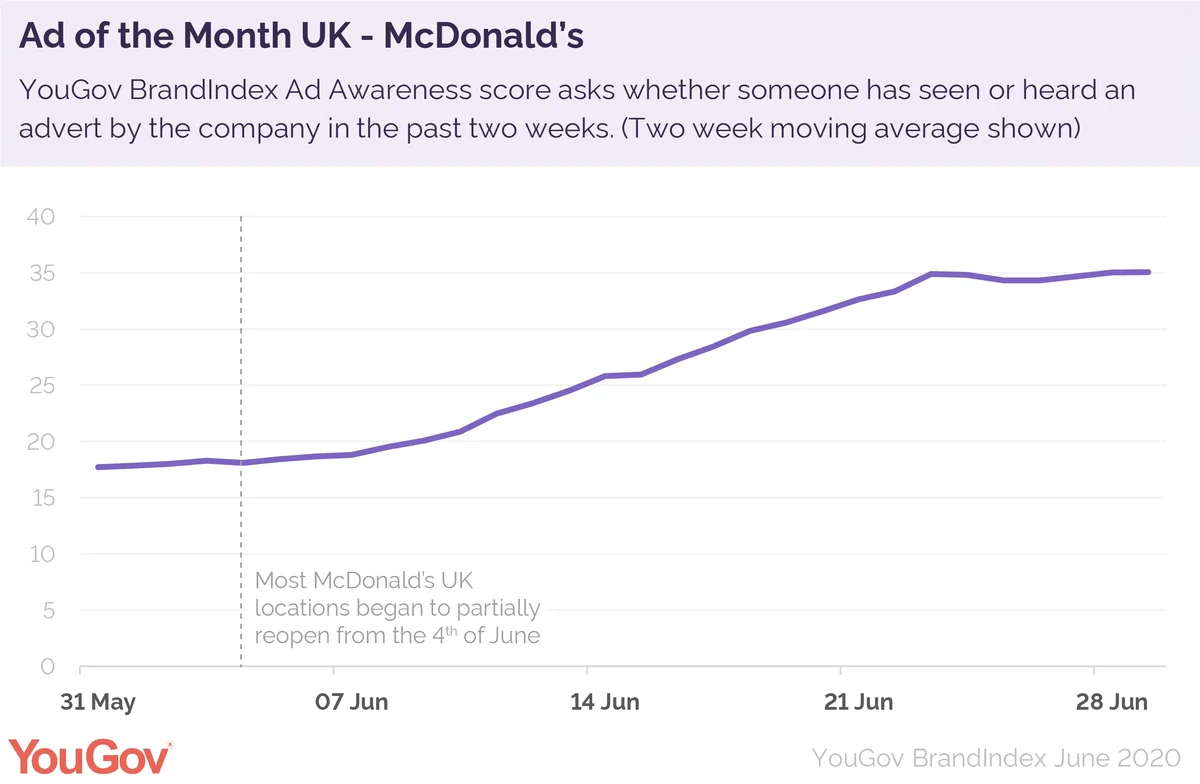 Previously we wrote about how news of McDonald's reopening had got Britons excited and prompted an instant change in our brand tracking metrics for the chain – and that excitement has carried through to June. Word of Mouth Exposure score (whether someone has talked about the brand with friends and family in the last two weeks) for McDonald's also saw improvement in June, rising almost ten percentage points from 26.5% to a peak of 36.7% in late June.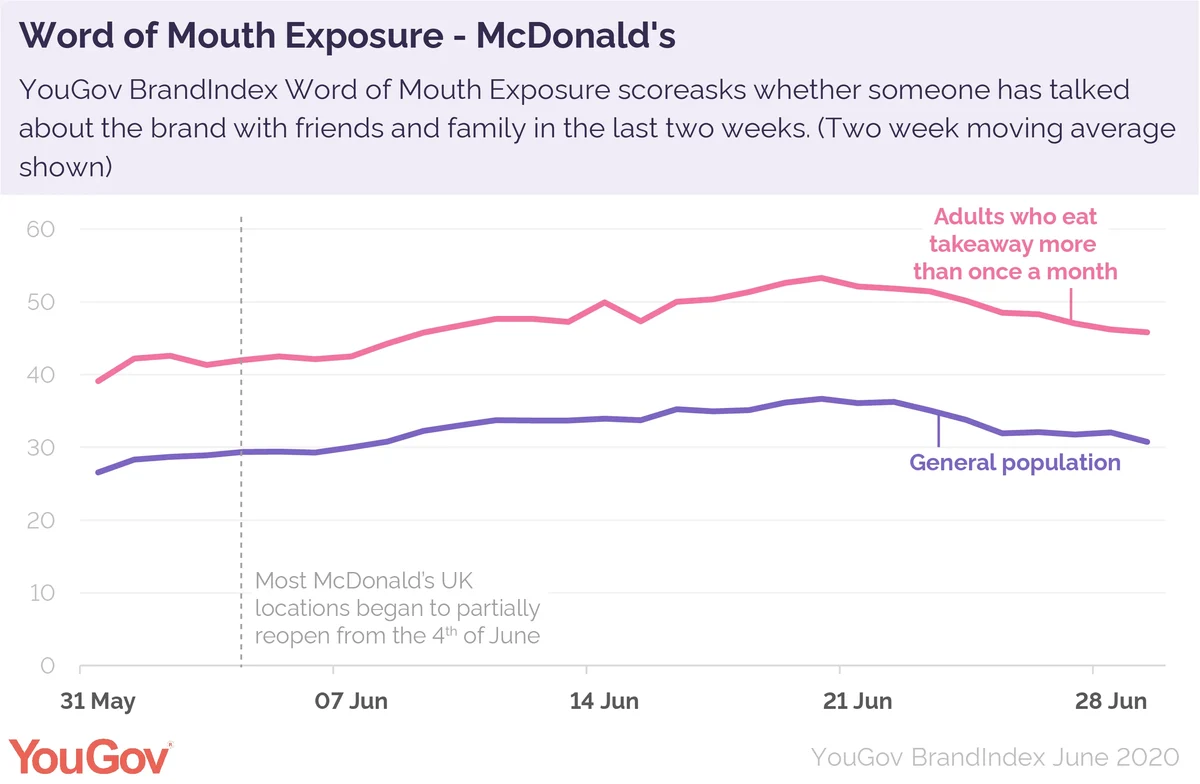 However, with restaurants still not allowed to reopen for dining, and only being allowed to offer takeaway until July 4th some have struggled, but McDonald's has kept British takeaway fans talking. Across June, Word of mouth Exposure score among British adults who eat more than one takeaway a month were significantly higher than those of the general public, remaining on average 14.6 percentage points higher.
Consideration scores (whether someone would consider purchasing from the brand in future) were also higher among British adults eating frequent takeaways, remaining on average 14.3 percentage points higher than the general public suggesting McDonalds drive through takeaways and the return of McDelivery have proved popular while diners wait for the restaurants themselves to open.
Learn more about YouGov BrandIndex here