Cadbury's has announced it is looking into a dairy-free alternative of the classic Dairy Milk chocolate bar
Recently we explored how fast food brands benefitted from developing vegan products, and now Cadbury's looks set to follow suit. The brand has announced it's seeking to develop a plant-based version of its much-loved Dairy Milk chocolate, the second most popular confectionary item among Brits.
This would not be the first time the brand has offered chocolate suitable for those on a dairy-free diet, as Cadbury's Bourneville Dark chocolate is also dairy-free. But this would be the first time Dairy Milk has been available for those avoiding all animal products.
YouGov BrandIndex data suggests that the move could allow the brand to tap into a market that has been historically less likely to consider purchasing their products than the general population.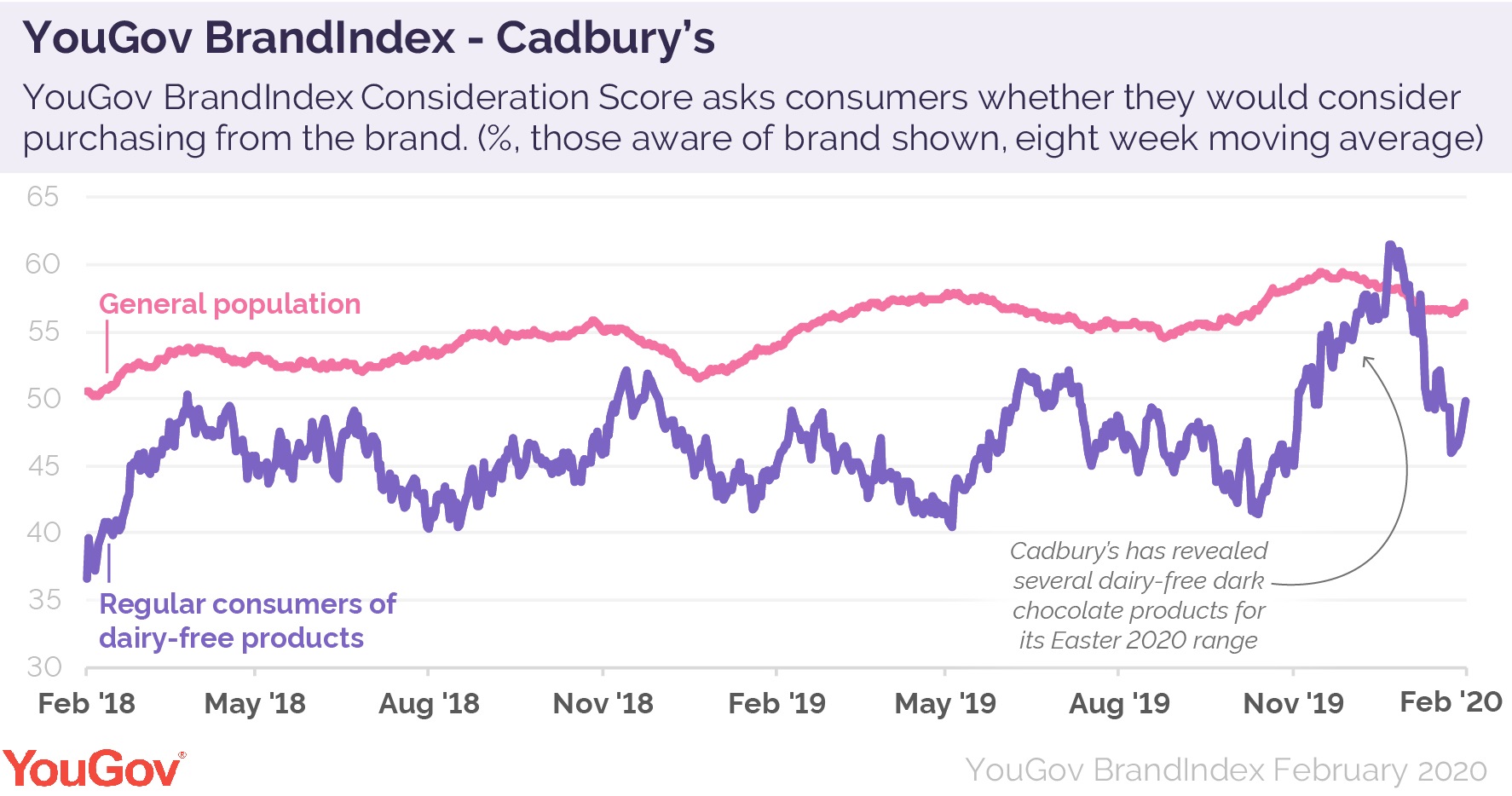 Click to enlarge
In late January this year, Cadbury revealed Bourneville products as part of their Easter range, this may have led to the big uptick in Consideration scores among regular consumers of dairy-free products seen during this time. Consideration scores among these particular consumers actually exceeded those of the general population, peaking at 60.9, which indicates a new plant based Dairy Milk could prove extremely popular in this niche market.
The brand has also seen major changes in its Buzz score among consumers who regularly purchase dairy-free products – with big improvements in score in this market compared to the general population.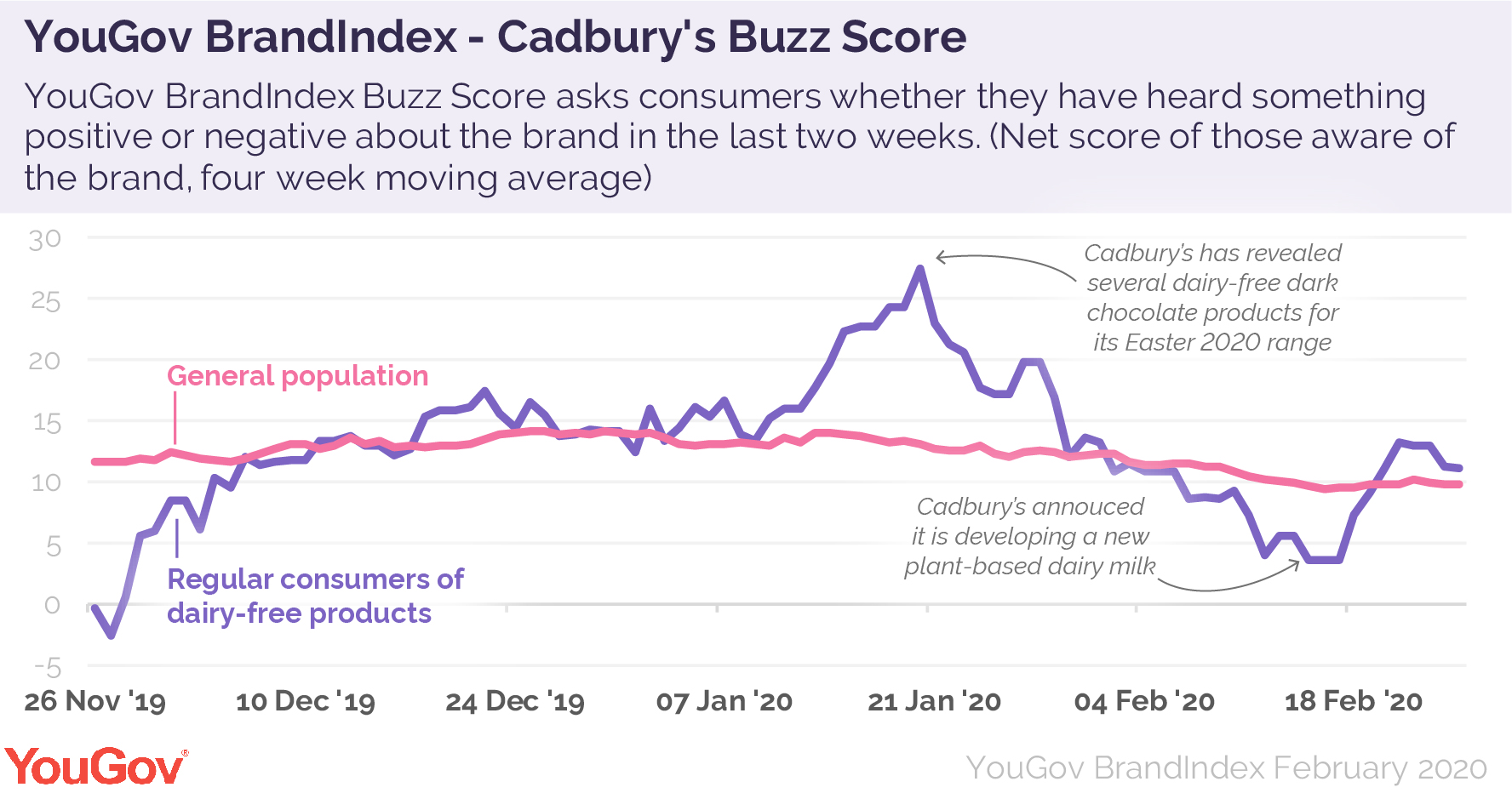 Click to enlarge
Following the announcement of dairy-free products in their Easter range in late January, Cadbury saw its Buzz score among those regularly buying dairy free produce peak at 27.4, a rise of over 13 points since Christmas. The revelation of research into a plant-based Dairy Milk generated another spike, reaching a score of 13.2
But what does this tell us? In both metrics we can see significant positive changes among consumers of dairy-free products, but comparatively little movement among the general population. This suggests that the dairy-free market could be highly receptive to a new product, given the positive response to marketing announcements, and that a new product wouldn't put existing customers off the brand.
With Easter (when BrandIndex data's shows that purchase intent for the brand is traditionally at its highest) a matter of weeks away, the brand is certainly in a good position to release a new product to a market that is ready and waiting.
Image: Getty