Younger people generally spend much less, so choose your friends wisely
Millennials love blaming boomers for inflating the housing market, choosing the wrong emojis and wrecking the economy. But our latest research shows you might want to keep cosy with them if you have expensive items on your wish list for Santa.
While about a quarter of all people aged 35 and older spend over £500 on Christmas presents, the biggest splurgers are the 45-to 54-year-olds. One in fourteen (7%) expect to fork out over £1,000 on presents.
Younger people are much less likely to throw money at Christmas presents (rumour is, rent is expensive). A quarter of 18- to 24-year-olds spend under £50, while seven in ten stick to less than £150.
Generally, it is most common for people to spend between £100 and £250 (33%).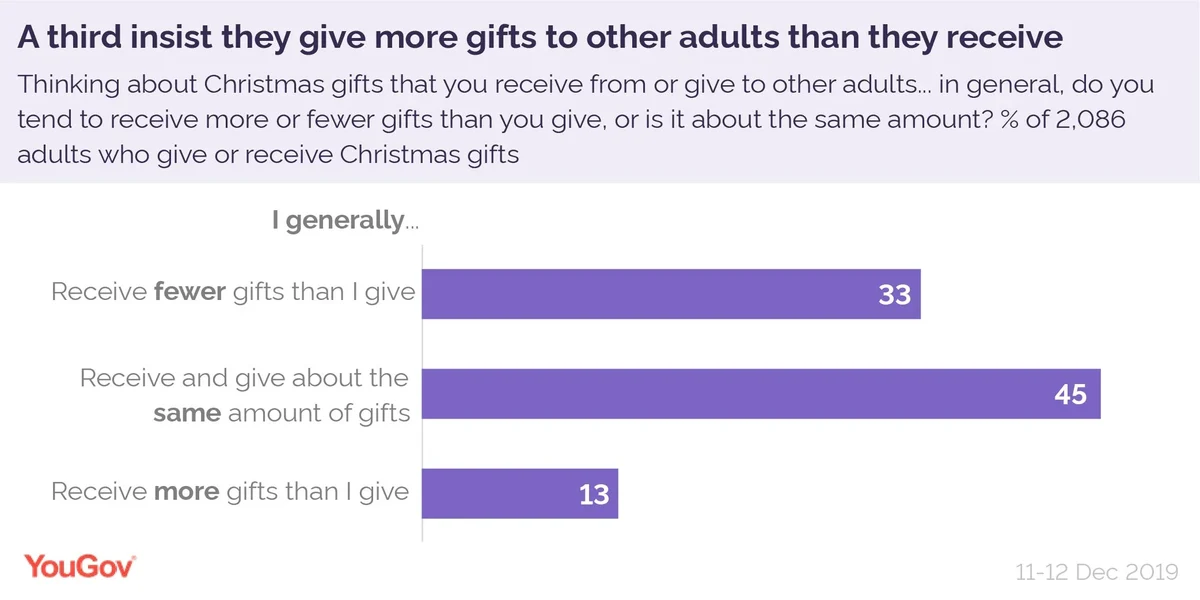 How many presents do people buy?
On one end of the spectrum are about 5% of people who don't buy any Christmas presents at all. On the other end are those who buy large amounts: 5% purchase over 30 gifts. One in fourteen people (7%) aged from 35 to 54 even buy over 40 gifts.
Most people are somewhere in the middle. Two in five buy up to ten gifts, while just under a fifth buy somewhere from 11 to 20.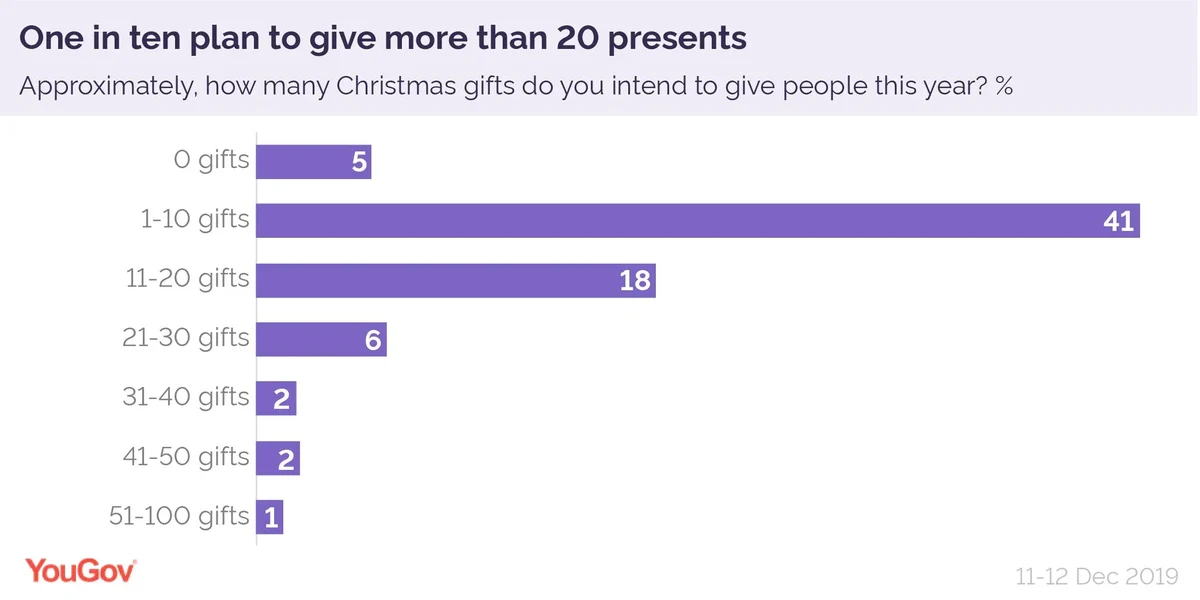 Who's keeping count, right?
Christmas may be the season for giving, but for some it's also the season for tallying. A third of Brits insist they give more presents to other adults than they receive.
Women appear to be the more generous gender. When gifts to and from kids are included, 43% of women believe they give more than they get, compared to 36% of men.
We also have statistical proof that Christmas just isn't as good when you're older. Nearly half of 18-to 24-year-olds and one in five aged from 35 to 44 receive more gifts than they give. For people who are 45 or older, this figure is only 5%.