However, half of the wider population think that 'wardrobing' is as bad as shoplifting
Leaving the label in that expensive top, wearing it once and returning it for a refund afterwards is a tempting prospect – but half of Britons think the practice, known as "wardrobing", is on par with shoplifting.
One in fourteen (7%) Britons admit they have wardrobed clothes on the high street, and another 5% have returned clothes to online retailers after wearing them.
Brits aged between 18 and 24 are twice as likely as the general population to have wardrobed, with 14% saying they have refunded clothes stores after wearing them. A further 6% of these younger Brits say they haven't tried it before but plan to in the future.
Similar numbers say they had exploited online returns as well, with 11% returning worn clothes.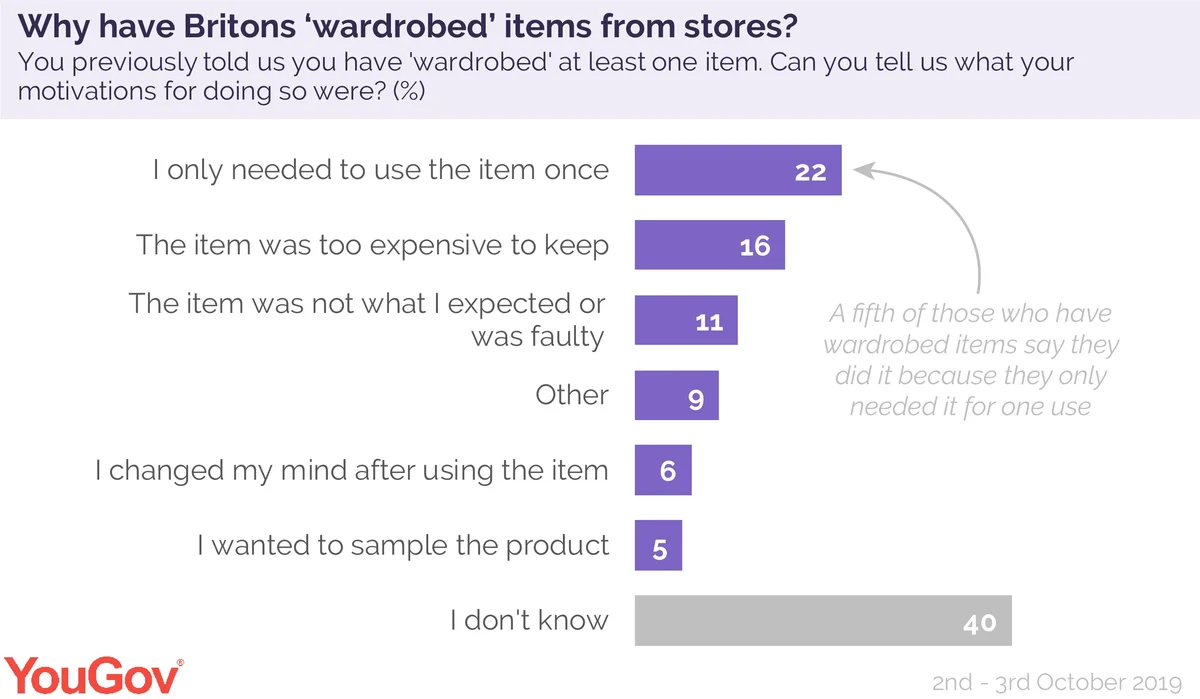 The most popular reason for wardrobing (22%) given by respondents was only needing an item for a single use. One in six (16%) said they did it because the item was too expensive for them to keep.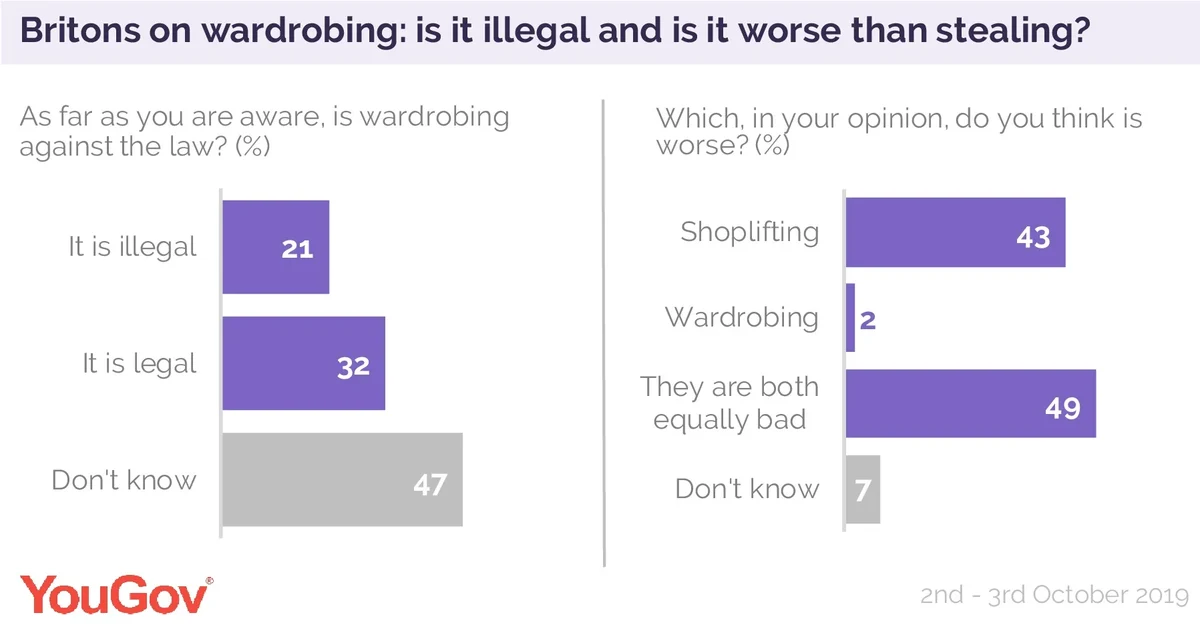 When it comes to the law (51%) of the general population think wardrobing is just as bad or worse than shoplifting, but young people are much more tolerant on the issue.
Over half (57%) of those aged between 18 and 24 say that shoplifting items is worse than returning used items for a refund - only 4% said wardrobing was a worse crime, and a quarter (25%) said both acts are as a bad as each other.
Despite nearly half the population saying wardrobing is on par with shoplifting, only a fifth (21%) of Britons correctly think that wardrobing, classified as a type of fraud, is against the law. Three in ten Britons (32%) think it is legal, with approaching half of the population (47%) not sure which side the law the crime lies.
Younger Brits are also much less likely to see wardrobing as a crime. Just one in nine (11%) say they think wardrobing is illegal compared to 21% of the general population.
Image: Getty