Just under half of UK adults have just opened door number one on their advent calendar – and some will even have found makeup or booze
Today begins the countdown to Christmas known as advent, but how many Britons will be measuring the passage of time with tiny chocolates?
Just under half of Britons (49%) expect to receive an advent calendar this year, albeit with varying levels of excitement. Around a quarter of Britons (26%) say they are looking forward to opening their calendar and are excited to some extent, while 23% say they aren't very excited.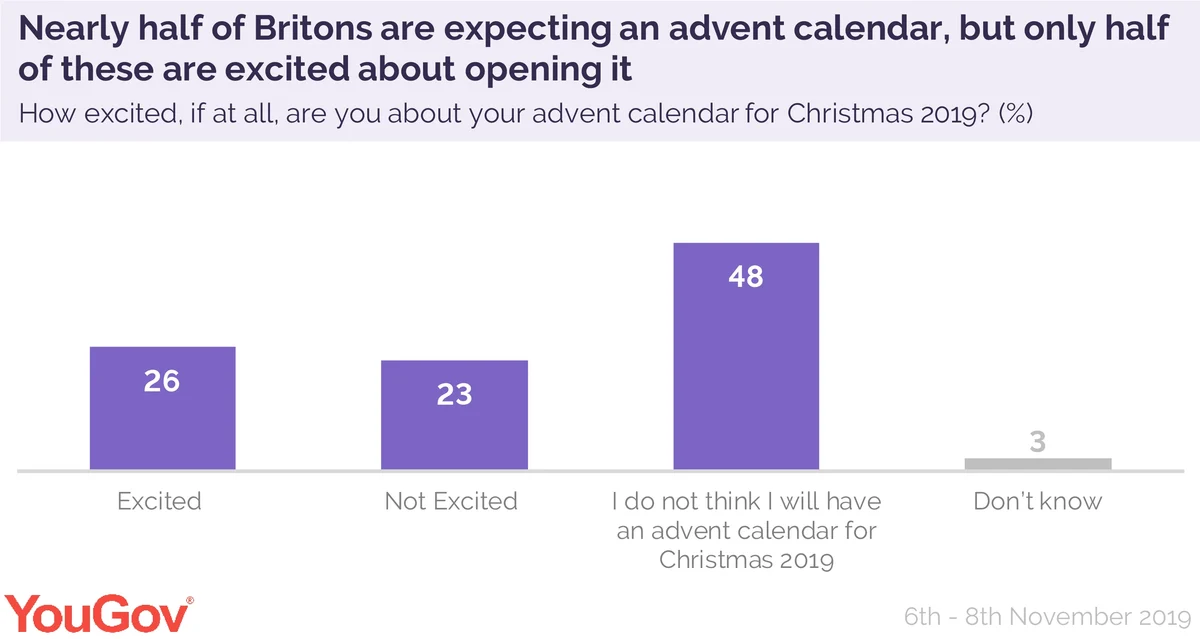 Women are more likely to be looking forward to kick-starting the festive season with an advent calendar (33%) than men (19%).
Some of the 49% Britons will be treated to luxury advent calendars, with 13% of Britons saying they have brought calendars containing beauty products over the traditional chocolate.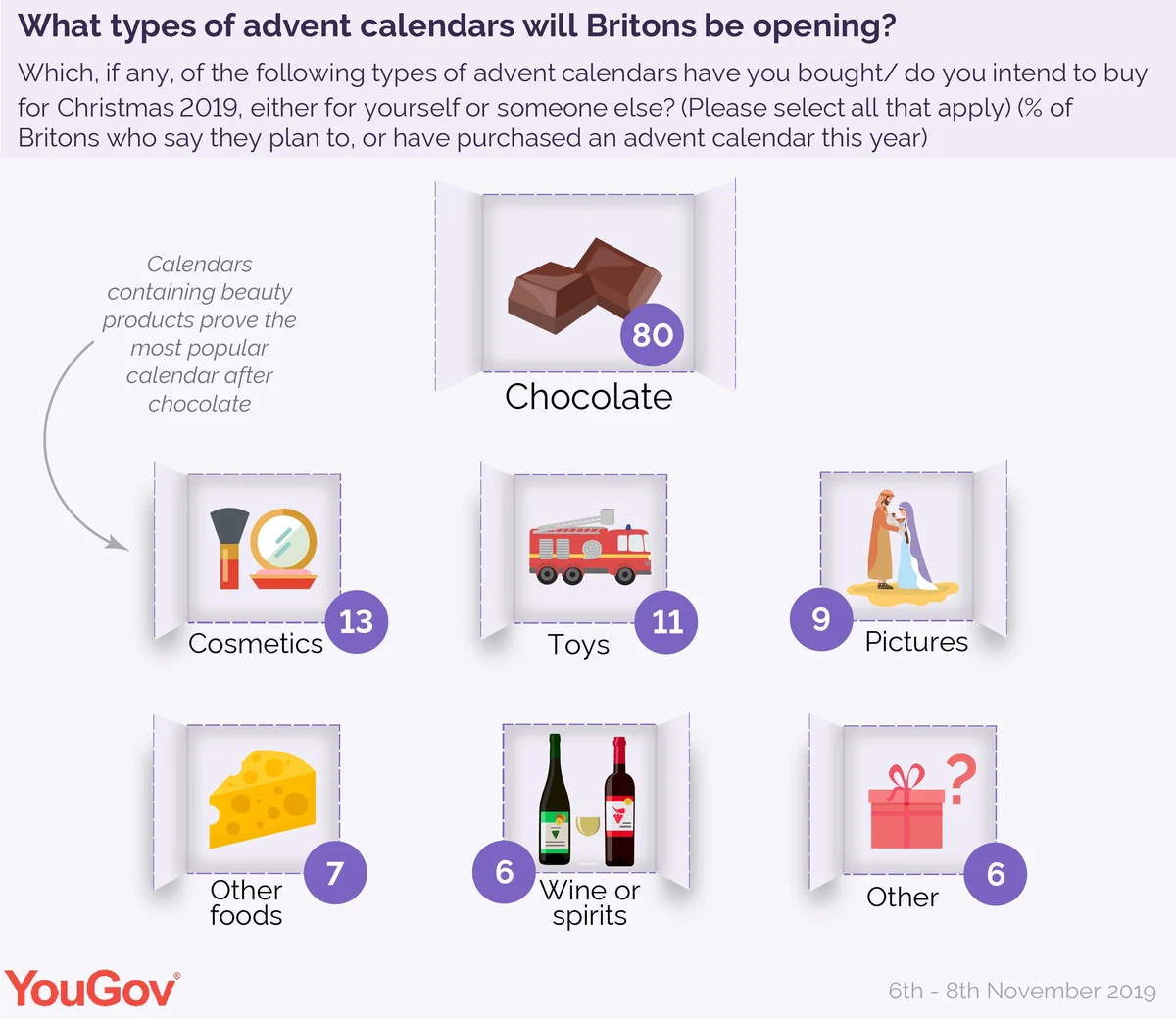 Another 11% say they've purchased calendars containing toys, and 6% of Brits will find an alcoholic treat behind door number one.
Most Britons (61%) say they have gifted an advent calendar in the past, however only 42% say they have received one. Women are also more likely to be willing to buy advent calendars as gifts, with 69% saying they've treated someone to a calendar compared to 53% of men.
Nearly three in ten adults (29%) say they have treated themselves to calendar in the past. However some of those who don't expect to have a calendar to open themselves this year may get also get lucky, as a fifth (22%) of Britons say they have shared their advent calendar with someone in the past.
Image: Getty