Quality Street is the brand that Britons believe is best at making them feel 'Christmassy', according to new research from YouGov.
Four in ten (42%) Brits believe that the confectionary brand has this effect. The rest of the top five is also made up of products that the public may be treating themselves to this festive season. In second is Terry's Chocolate Orange (37%), which is ahead of Cadbury Roses and Ferrero Rocher, both of which have a score of 35%. Completing the top 5 is After Eights, which has a rating of 34%.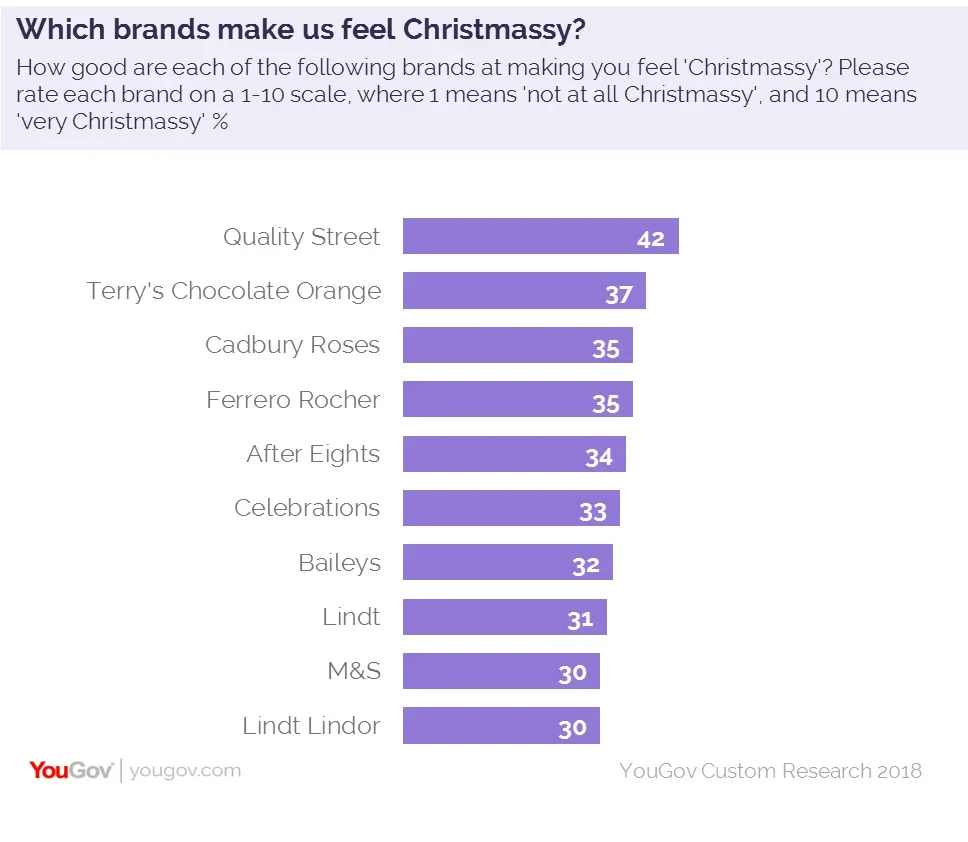 Looking towards specific sectors, M&S is way out in front when we consider the supermarket industry. It has a score of (30%), which puts it well ahead of its nearest competition, Sainsbury's and Tesco, both of which have a score of 17%.
In terms of general retail, it's perhaps no surprise John Lewis – a brand that captures the public imagination with its yearly ad campaigns – comes top of the list with a rating of 29%. Boots is some way back with a score of 19%, ahead of Card Factory (18%).
This time of year is always a crucial sales period for Baileys, and our data indicates that people do associate the brand with the festive season. Indeed, 32% say it makes them feel 'Christmassy'. Coke is some way behind in the drinks sector on 21%.