YouGov Omnibus research reveals the worst offenders when it comes to shops where garments don't seem to match their size number
Last year angry shopper Lowri Byrne called on H&M to "sort out their sizes" after being unable to fit into one of the retailer's size 16 dresses, despite only being a size 12 herself.
H&M has since said that they will be changing their womenswear measurements to be in line with UK sizing (H&M is a Swedish firm).
Ms Byrne is by no means the only person to find themselves perplexed by H&M's sizing system. YouGov Omnibus data reveals that more than half (56%) of women who have tried on or bought clothes from H&M and expressed an opinion said that the brand's clothes are too small for their size number.
H&M are not the biggest offenders however – that honour goes to Miss Selfridge, where as many as 68% said that they found the garments smaller than the size number would suggest. Other key culprits include Topshop (66%) and Zara (62%).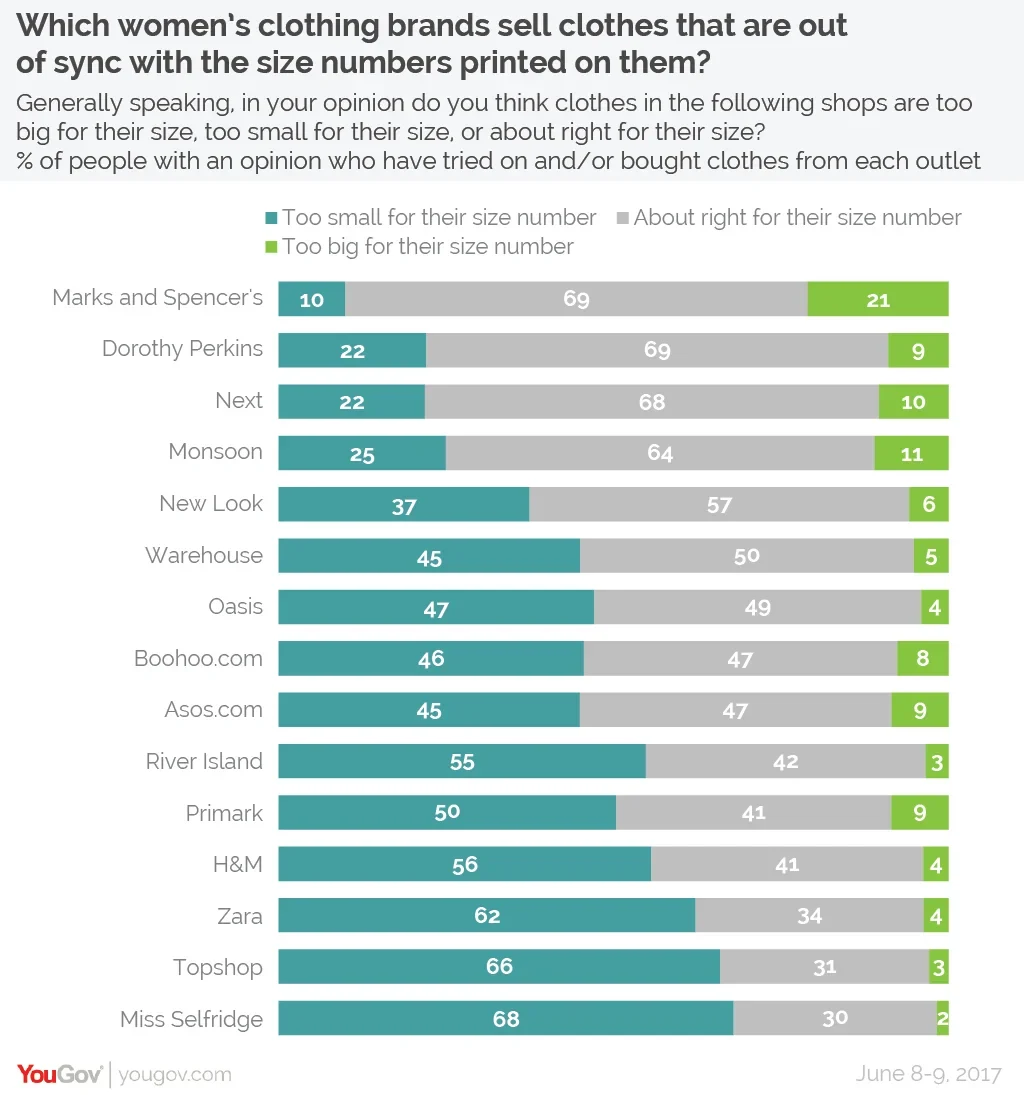 At the other end of the scale, 69% of women with a view who had tried on or bought clothes at Marks and Spencer's and Dorothy Perkins said they were about right for the size number – as did 68% for Next and 64% for Monsoon.
Women almost universally believe that sizes vary between shops
Despite the standardisation implied by the dress size numbering system, the majority of women (54%) believe that sizes vary "a great deal" between shops, and a further 40% believe they vary "a fair amount".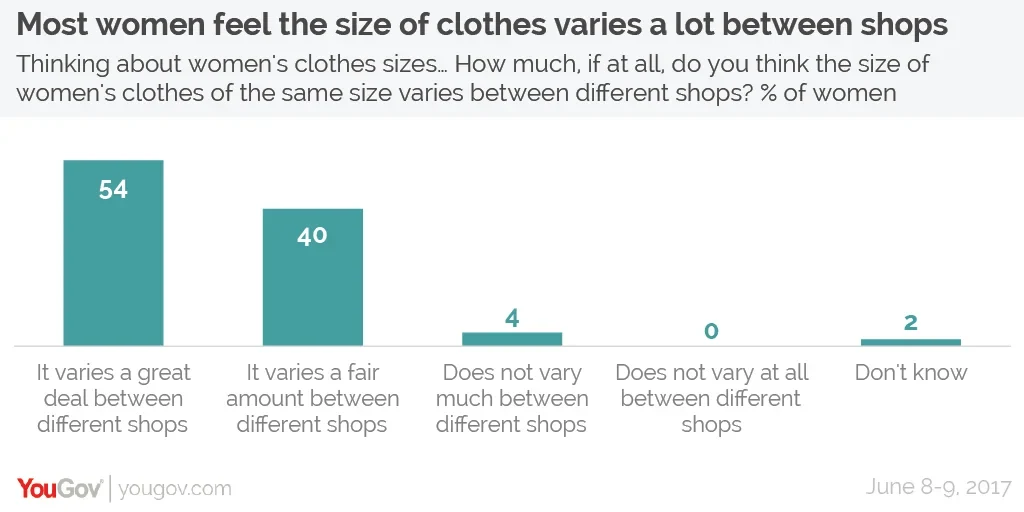 But this opinion is not consistent across clothing types. The results show that women who have bought or tried on each item of clothing are most likely to feel that the size of jeans varies the most between shops, with 65% of women saying they feel that jean size vary "a lot" between different retailers. A similar proportion – 63% – say the same of trousers, as do 57% for dresses and 52% for tops.
Footwear sizes seem to be the most consistent, with only 15% believing that the size of shoes/sandals fluctuates a lot between shops.