Cyclists are split over the issue, but the general population think they should
More cyclists are taking to the road because of coronavirus, leading many councils to build new cycle lanes. Now the Government is even offering vouchers towards the cost of repairs to encourage more Britons to dust off their neglected bikes and follow suit.
However, this raises an age old question, should cyclists be required to have accident insurance? Brits who cycle casually at least once a month are split on the issue, by 42% (should) to 41% (should not).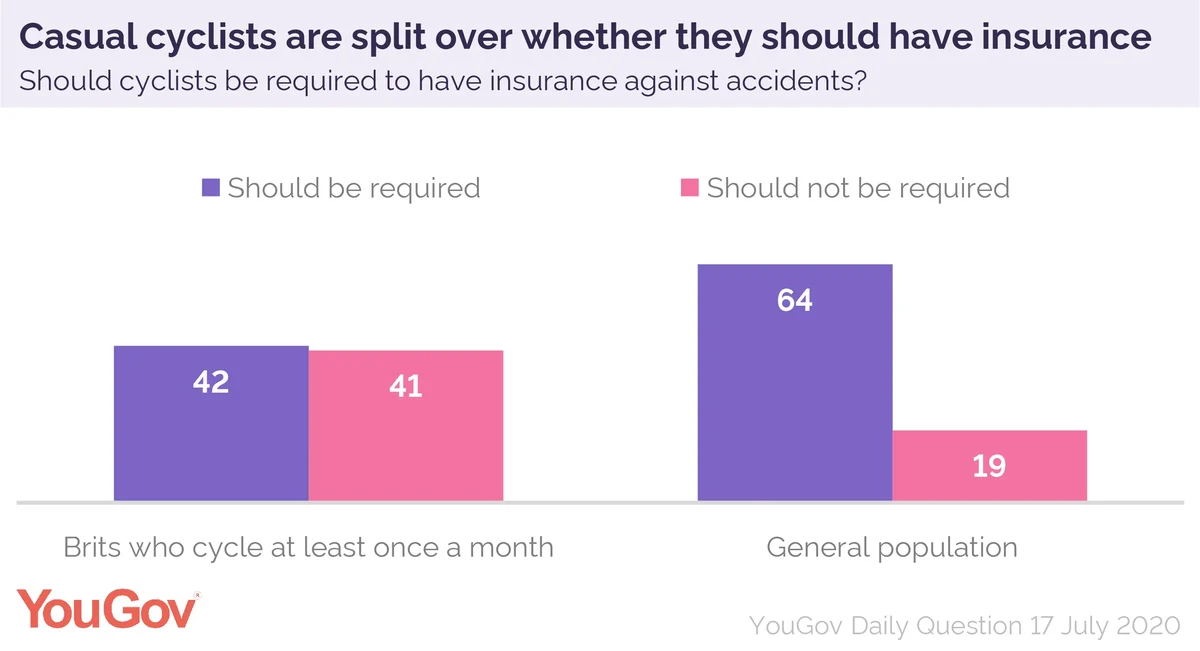 On the other hand, the general population is firmly for cyclists being required to have an insurance policy against potential accidents.
However, what about commuters? Bike and car commuters are at odds in this case.
Unlike more casual cyclists, Brits who commute to work on a bike are more likely to think that cyclists should not be required to have insurance (50%) than think they should (33%).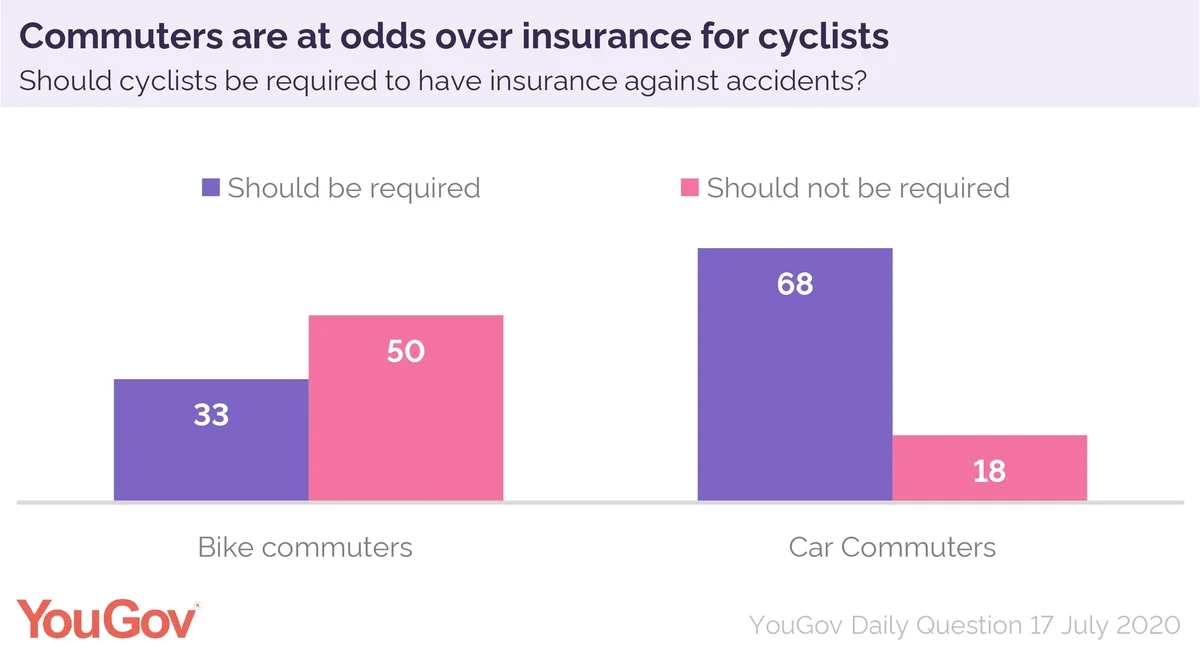 Opposed to this are the car commuters, 68% of whom think the cyclists should be required to have insurance against accidents. Only 18% of car commuters think cyclists should not need to have a policy.