Leave and Remain voters can agree on one thing at least – Boris Johnson is unlikely to get a new Brexit deal from the EU
Prime Minister Boris Johnson has announced he is stepping up efforts to secure a new Brexit deal for the UK. He promised that the UK's negotiators will meet with their EU counterparts twice a week in the lead up to the Brexit deadline at the end of October.
However, despite his announcement, the majority (67%) of Britons still doubt that he will be able to net a new deal.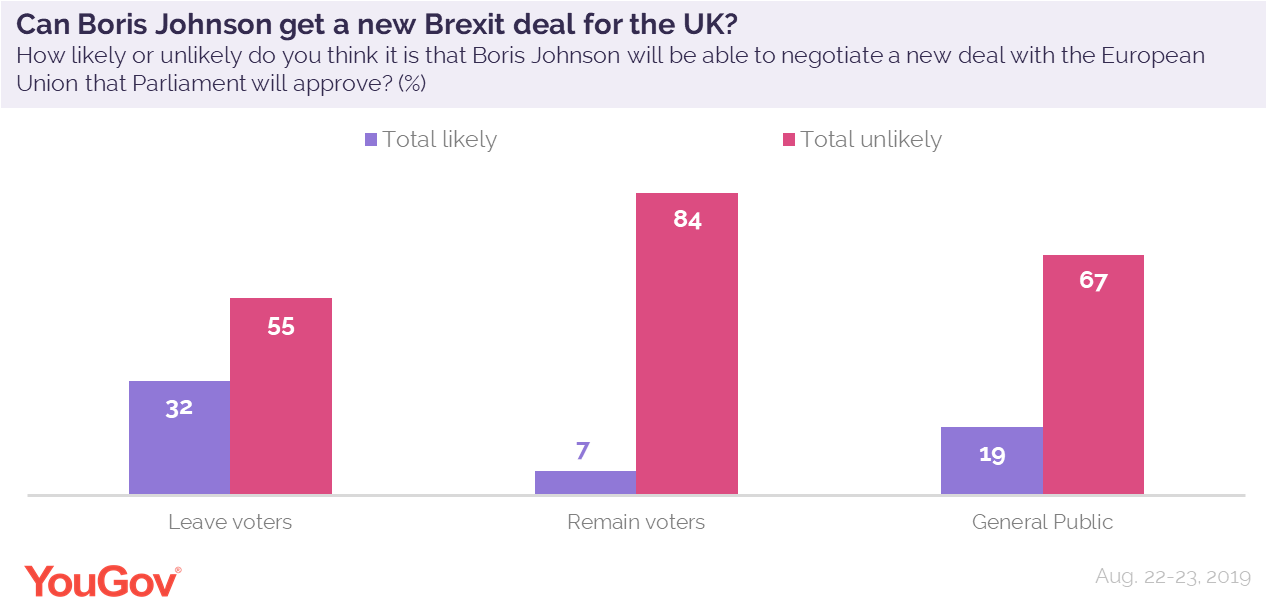 In a rare demonstration of unity, both sides of the Brexit spectrum almost agree, with 55% of Leave voters and 84% of Remain voters thinking a new deal is unlikely to some extent. Half of Brexit Party supporters think it is at least fairly unlikely that the UK will be able to get a new deal.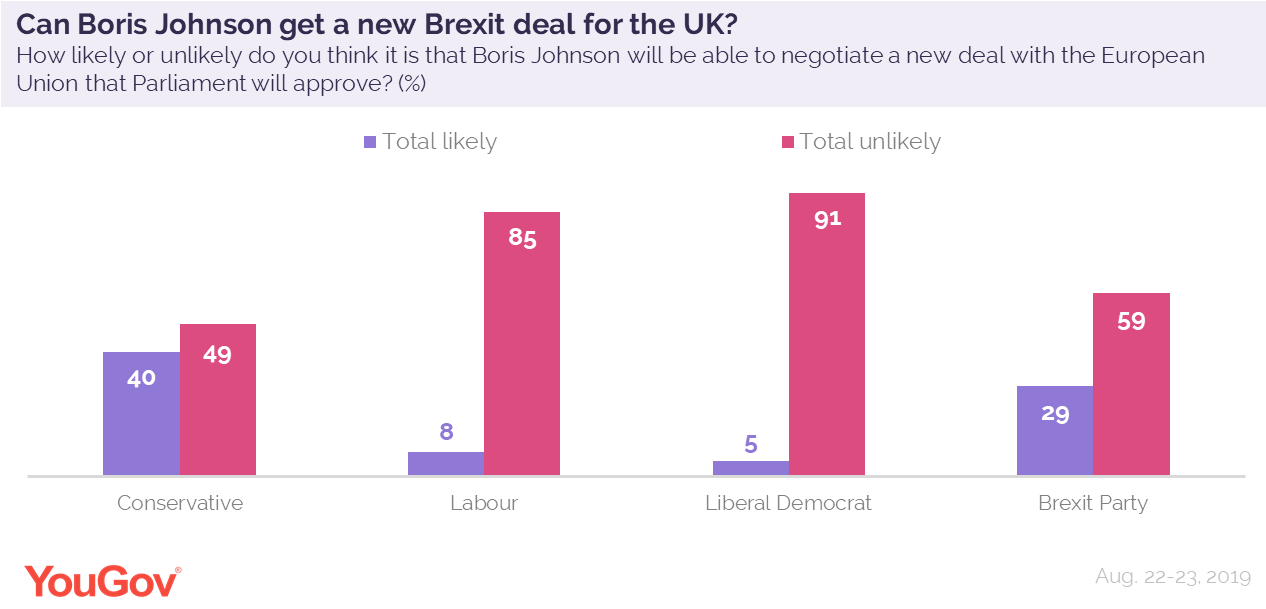 Doubt was shared across party lines, with 85% of Labour supporters having little faith in the Prime Minister finding enough common ground with the EU to forge a deal, but with Conservatives divided over their faith in a new deal.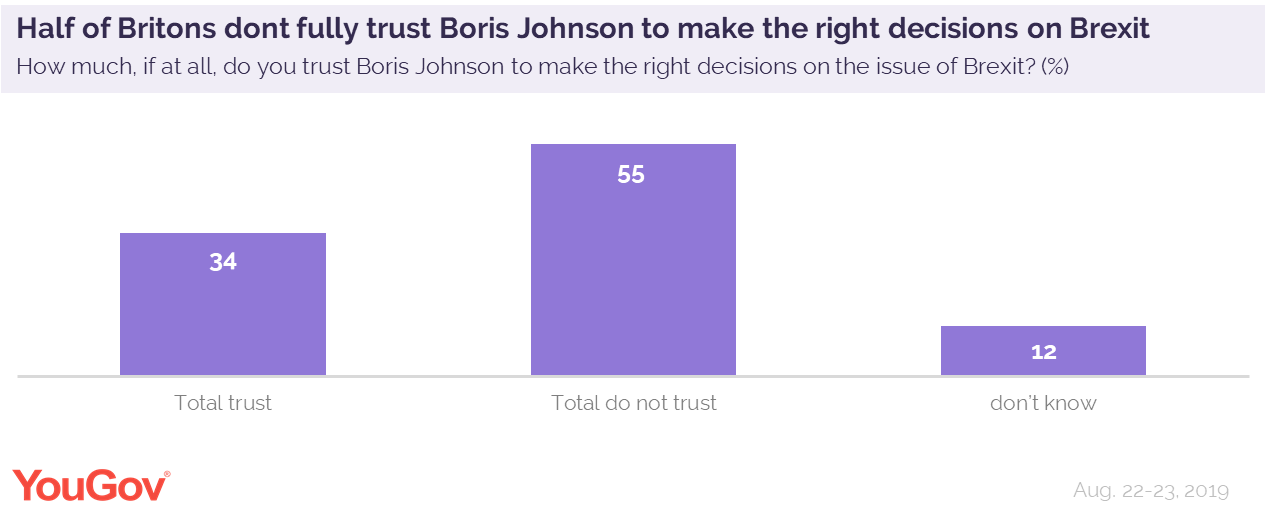 Leave voters do trust Johnson to make the right choices when it comes to Brexit, however, with 60% trusting the Prime Minister at least a fair amount. Remain voters do not agree - 64% say they do not trust the Prime Minister at all to make the right calls.
Image: Getty