Latest YouGov Westminster voting intention figures
The latest YouGov/Times voting intention survey sees the Conservatives on 42% (the same as last week's poll) and Labour on 40% (having been on 39% last week).
Elsewhere, Liberal Democrat voting intention stands at 9% (from 8% last week) while 10% would vote for other parties (unchanged).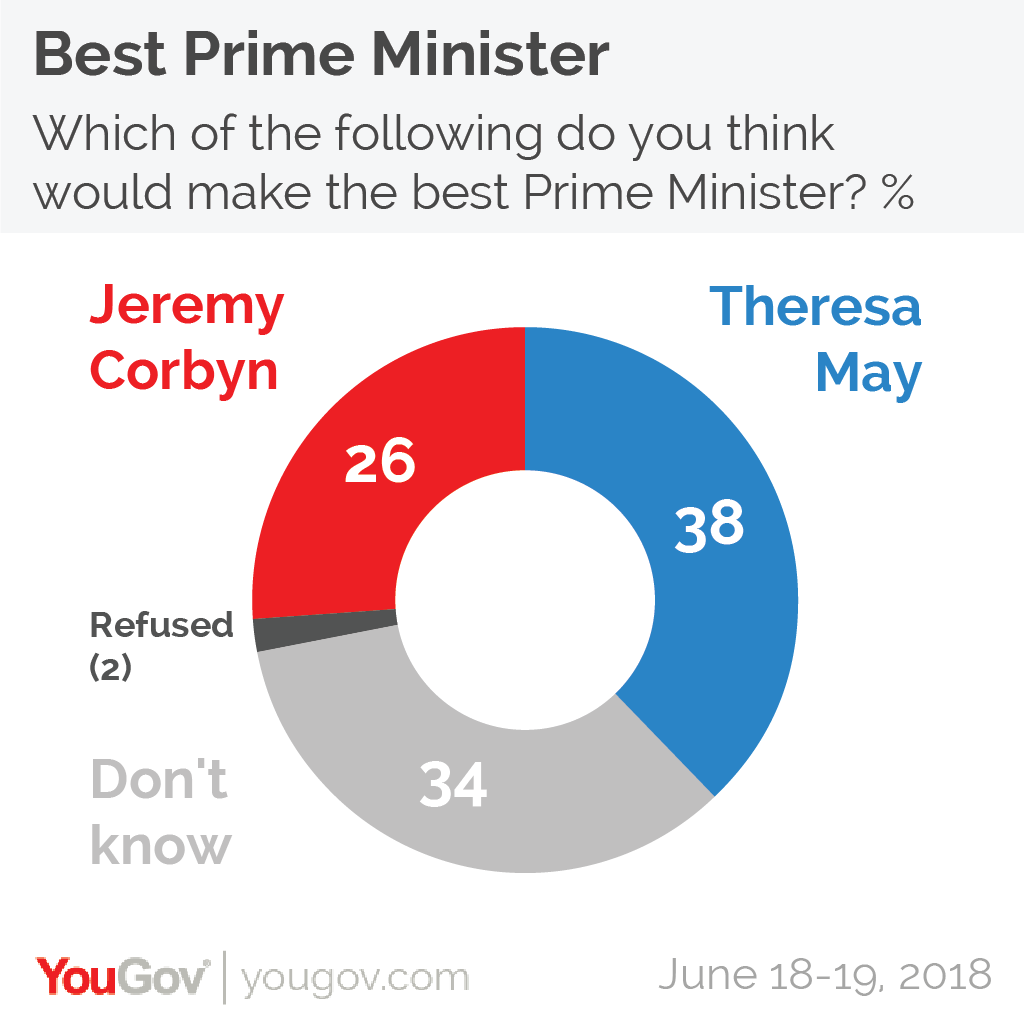 A minor adjustment has been made to best Prime Minister polling: respondents now have the ability to refuse to choose. This week's poll shows 38% of people prefer Theresa May while 26% favour Jeremy Corbyn. A further 37% answered "not sure" and 2% refused to choose.
Image from Getty